Rick Ross Net Worth
Net Worth:
$35 Million
Full Name: William Leonard Roberts II
Birth Place: Clarksdale, Mississippi, U.S.
Date of Birth: January 28, 1976
Nationality: United States of America
Height: 6 ft
Occupation: Rapper, Songwriter, Actor
Genres: Hip Hop
Source of Wealth: Maybach Music Group, Music
Ethnicity: African American
Nick Names: Rick Ro$$, Ricky Rozay, Da Boss, Ricky Ross
Website: www.rickrossmastermind.com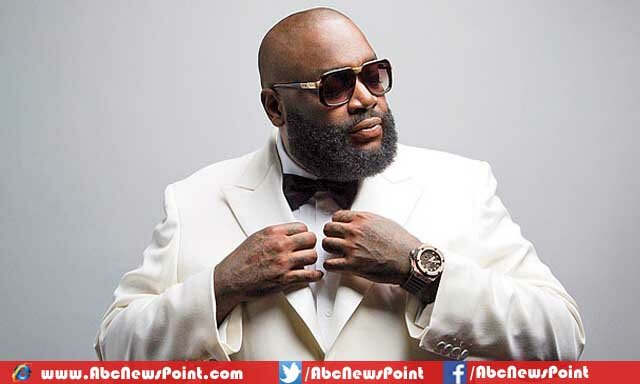 Ricky Ross is American rapper and songwriter whose net worth is approximately $35 Million which came from his successful music career and music group Maybach Music Group which has founded by Ricky Ross and released his several studio album like Deeper Than Rap, Teflon Don, God Forgives, I Don't, Mastermind and Hood Billionaire on it.
Born on January 28, 1976 William Leonard Roberts II raised in Carol City, Florida and after graduating from Miami Carol City Senior High School he went to Albany State University.
William Leonard Roberts II best known by Rick Ross has worked Roberts worked as a correctional officer for 18 months before getting engaged in music.
Port of Miami is the debut album of Rick Ross which has been released in August 2006 and positioned at the top spot on the U.S. Billboard 200 album chart.
The second album titled Trilla was released in March 2008 which also topped at Billboard 200 while its most of singles grabbed top positions at different top charts.
William Leonard Roberts II also appeared in several films and television series including Days of Wrath, Late Show with David Letterman, Late Night with Jimmy Fallon, Chelsea Lately and Magic City.
Rick Ross founded his own music group named Maybach Music Group in 2009; the American rapper has released most of his recent album on it which has been earlier d formerly distributed by Warner Bros.
Records. The Hip Hop record label is home to Wale, Meek Mill, French Montana, Omarion and Gunplay among others apart from Rick Ross himself.