American TV Series 'Game of Thrones' Season 6 Release Date, Spoilers and Theories
The HBO's well-known series Game of Thrones which has been on airing since 17 April, 2011, a question is rising up that Why so much sex and violence?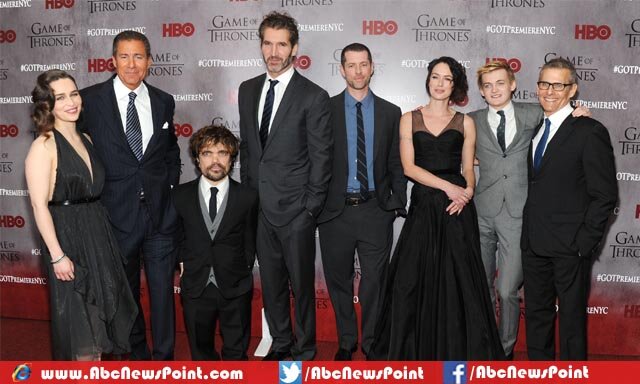 Its fifth and almost final season has to start on HBO with lots of new thrilling episodes as well as sex sequences, according to reports.
Let's talk about the question; Why so much sex and violence?
That question has been coming out from the watchers at different times in various ways as in the series.
it tried to show off on nudity as well sex-position— viewers just want to know the answer that why makers of the franchise focusing to unveiling nude bodies in which prostitutes are on top.
The character Jon Snow's dreadful death left scared many of his fans and every single fan of him undergoing sorrow and believing that their hero will be back in next season as never accepting his death.
The successful American television's series 'Game of Thrones' which is being produced by Bernadette Caulfield and other co-producer.
Those fans are undergoing grief of the Snow's death, have to face the situation nearly ten months because 'Dead is Dead', Dan Weiss, who is show-runner stated in a statement.
Mr. further described about the Snow's cruel and unfortunate death that it's all about the story.
"We would hope that after seeing the scene and the way it's shot that the answer to that will be unambiguous in the minds of the people watching it", Weiss explained.
The 28-year-old English talented star Kit Harington played Snow's character which gained huge popularity, said over his role's death by taking with media reporters, "I've been told I'm dead . I'm dead. I'm not coming back next season."
Despite of clarification, fans of character Snow are not ready to believe his untimely death and wishing for his return in the series.