A Drunken Behaves Badly with Raveena Tandon as Marks Independence Day in Los Angeles
Bollywood renowned celebrity turned Untied States to celebrate as well perform at an event which was held at India's Independence Day but unfortunately, one the organizers behaved badly with her.
The 40-year-old Tandon became disheartened as an Indian tried to hurt her and the security kept their eyes close while seeing the scenario, even ignored his bad behavior.
The experienced actress took her Twitter to share her one of the bad experiences as unexpectedly faced a stupid drunk at the event. Tandon reportedly said that the man drunk too much and part of the administration of the occasion at Los Angeles, even his family appeared bit tense and didn't want to travel with him in car.
Some chap called Neeraj agnihotri started misbehaving, and padding comments,sadly all security was down Nd couldn't get to him first

— Raveena Tandon (@TandonRaveena) August 16,
She also mentioned in her statement that he began crying loudly as well as speaking nasty kinds of words until Tandon urged the onlookers to control him.
In LA after two glorious days,of spending the Independence Day celebrations- sadly a bad ending.all was going well.Till a drunk got on stage — Raveena Tandon (@TandonRaveena) August 16,
Tandon was last seen on big screens in Anurag Kashyap's previous release 'Bombay Velvet', said that drunken was called by name Neeraj Agnihotri, showed indecent manners to her.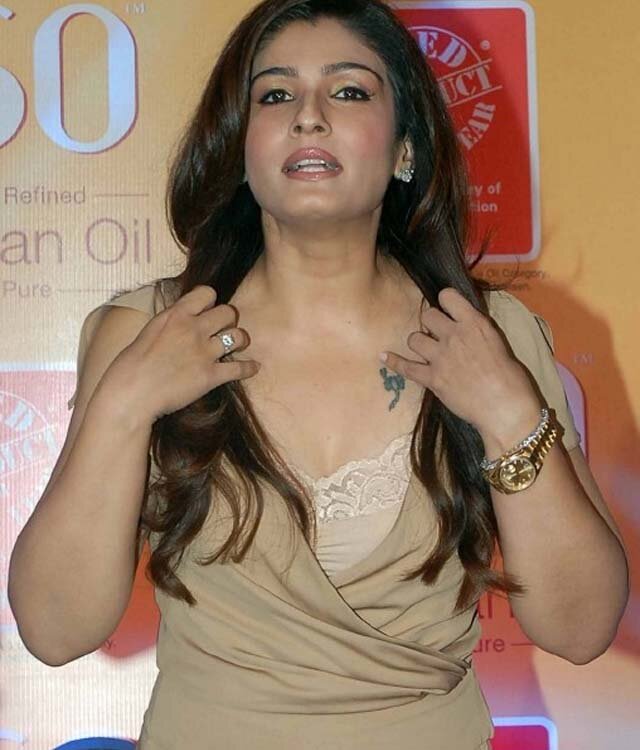 According to the former Indian model, she didn't face ever this kind of situation, even remained shocked an Indian, even at India's Independence Day, can misbehave with her. The incident made disturbed but the Bollywood actress reportedly ignored him because he drank too much and it would be foolishness when someone drank too much and you gave him piece of your mind.
Started making nasty remarks till I had to yell out to the others to get some other guys up .. And that's when they took him away! But yes

— Raveena Tandon (@TandonRaveena) August 16,
She knew one of the hottest Indian beauties, played lead role in Manoj Kumar's Jai Hind 1999 which made to pay tribute to the freedom fighters, stated that during his visit, met so nice Indian people but Neeraj Agnihotri spoilt her evening, otherwise she enjoyed a lot.