Brothers Movie Review: A Bloody Fight Between Sidharth Malhotra and Akshay Kumar
Bollywood's latest an Indian action-drama release Brothers, entertaining fans with its praiseworthy sequences with emotions, kicks, punches, grappling, and the un-understandable MMA terminology.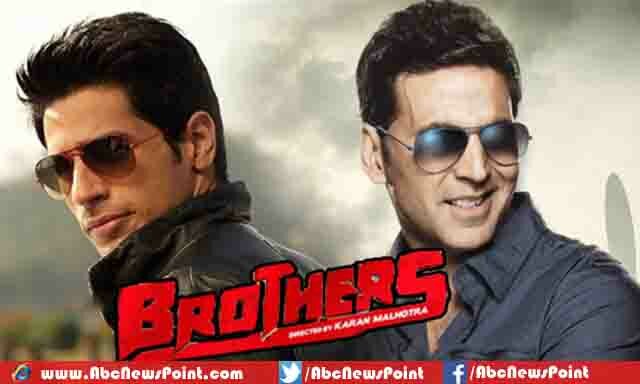 Sidharth Malhotra and Akshay Kumar first teamed up in any Indian venture which was produced by the Hiroo Yash Johar, Karan Johar and Endemol India. The film is no doubt seems to be perfect entertainment for those who were looking for best action venture, Akshay despite of old age actor, showed energetic act who is fighting for money.
The director of the venture, Karan Malhotra used a form of kinetic martial arts to make this film most admirable venture. Brothers movie comes out with a strong script which all about the Gavin O'Connor's super hit venture Warrior.
Brothers is actually a remake of Warrior 2011 which directed, written and produced by Gavin O'Connor, in which Joel Edgerton and Tom Hardy played brothers role but hungry of each other blood.
However, in remake, Akshay plays a David Fernandes and Sidharth appears in role of Monty Fernandes, while Jackie Shroff played both father Gary Fernandes role who is a recovering drunk.
Karan Malhotra has received huge praise for his previous action-thriller Agneepath 2013 which also created records at box office.
The film tells story of estranged brothers David and Monty Fernandes but with great script, these both brothers fighting for their personal interests as David want to join ring to collect money for his sick child's cure and Monty has passion want to be strong fighter.
Cinematography was done by Hemant Chaturvedi, who showed tremendous skills, and tried to reflect bit reality.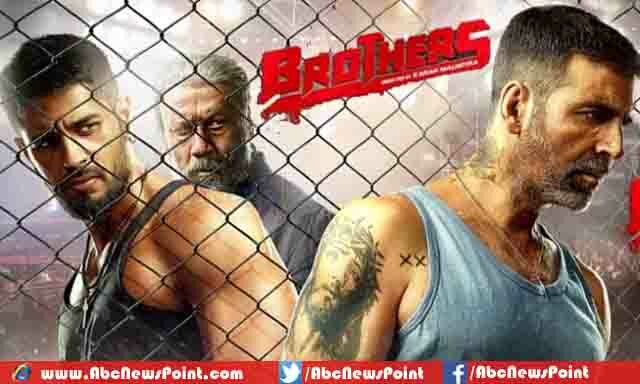 Jacqueline Fernandez this time plays a serious, sensible lady Jenny's role who is in love with David. The Brothers was released on 14 August, in all Indian theaters as well as in Pakistani cinemas and collecting huge money at box office.
The music of this sports-based movie was composed by Ajay-Atul Gogavale which is also being praised by the audience.