Top 10 List of Most Corrupt Politician Leaders of Pakistan
Corruption is one of most chronic issue all over world especially in third world countries like Pakistan where it has routed down in government institutions enough that cannot be eliminated easily following the stakes of powerful bureaucrats and corrupt politicians.
Corruption has been deep routed in all levels either private or government from top to bottom and anti-corruption institutions have badly failed to stop this or even reduce the ongoing dishonesty and frauds.
The economy of Pakistan has collapsed completely due to high rate corruption and criminal negligence of relevant authorities. There are many top politicians have been reportedly involved in this misconduct in which top ten are below who are concerned with their stakes only without thinking about the public.
10: Rana Sanaullah Khan
Pakistani politician and government minister Rana Sanaullah Khan elected first as Provincial Assembly of the Punjab in 1990 from PPP. Later, Sanaullah served as Deputy Opposition Leader and as Parliamentary Leader for the Pakistan Muslim League (N), considered as one of corrupt leader in Pakistan.
There are numerous indirect corruption charges from social media and electronic media are present but no ruling authority is ready to investigate him for these illegal and dishonest concerns like illegal Sui-Gas and electricity supply, illegal possession of land etc.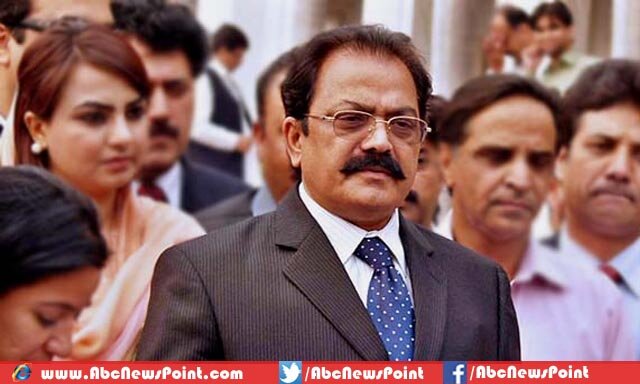 9: Mushahid Ullah Khan
Mushahid Ullah Khan is a Pakistani senator from the Punjab affiliated with Pakistan Muslim League (N), has been considered as one of top corrupt politicians in Pakistan.
Mushahid Ullah Khan is the person who has allied with top level government officers and grabbed money for their personal interest rather than focusing on public issues. He is also still corruption free because of high profile relations with Nawaz Sharif who protected him from all charges every time.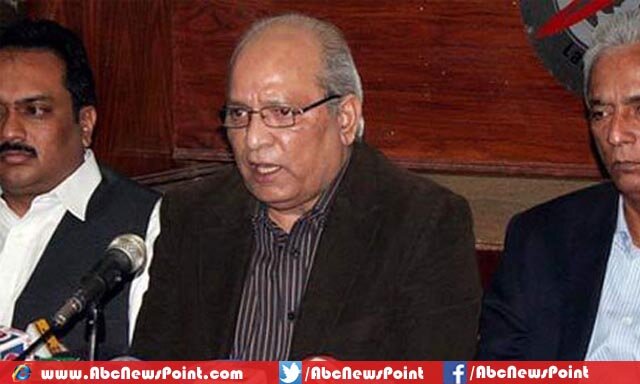 8: Hanif Abbasi
Pakistani businessman and politician Muhammad Hanif Abbasi has been elected as a member of the National Assembly of Pakistan from Pakistan Muslim League (N). Hanif Abbasi has been doing business of pharmaceutical products in which he has charged for misuse of 500 kilograms ephedrine along with other partners by Anti-Narcotics Force (ANF).
According to sources Abbasi has involved in corruption activities as chairman of Shahbaz Sharif's Sasti Roti Scheme finance by Punjab government that is still unaddressed by government authorities.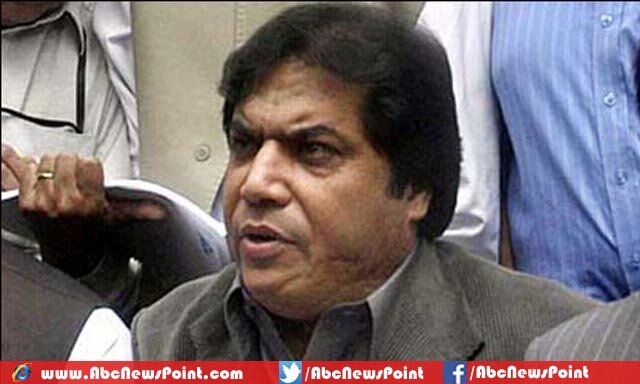 7: Raja Pervaiz Ashraf
Born on 26 December 1950 Raja Pervaiz Ashraf is a businessman, agriculturist and politician, also served Prime Minister of Pakistan but unfortunately one of corrupt politician in Pakistan.
Pervaiz Ashraf is belonged to Pakistan People's Party and described as one of active member of party, has been issued an arrest orders by Supreme Court of Pakistan for alleged corruption. He has been charged for kickbacks from rental power plants that were part of the solution to Pakistan's power problems; however, he is still free despite of corruption accusation.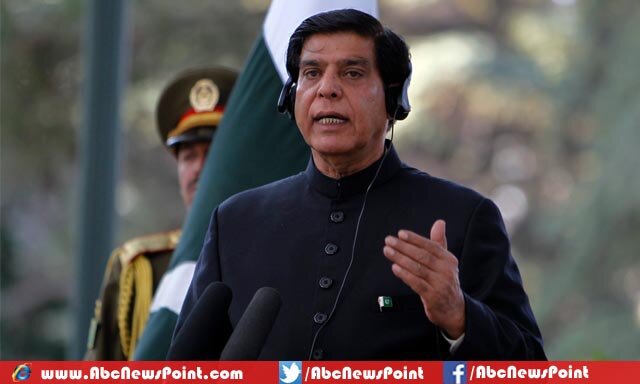 6: Fazal-ur-Rehman
Fazal-ur-Rehman is a Pakistani politician and cleric who is considered as one of most hypocrite politician has ever seen even brazenly started admitting his corruption on media. The chairman of Jamiat Ulema-e-Islam associated with ruling government of Pakistan Muslim League (N) and protected himself from every corruption charges he is ever account for.
Being the part of government Fazal-ur-Rehman often speak in favor of Nawaz Sharif without knowing the facts which showed his black mouth behind his Islamic face, involved in various cases in illegal allotments but didn't face any charge yet.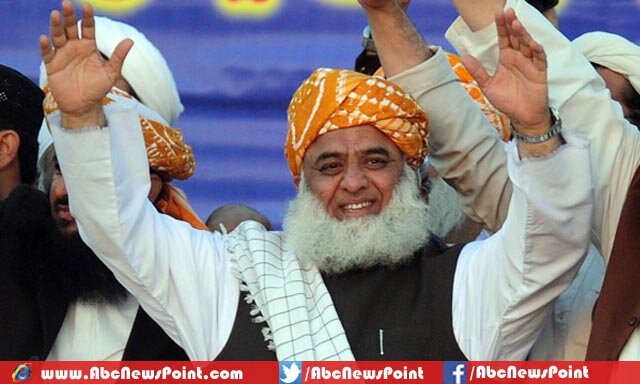 5: Shahbaz Sharif
Mian Shehbaz Sharif is the current chief minister of Punjab province of Pakistan for the session of 2013 to 2018 while also completed his last five year tenure from 32008 to 2013 as CM.
Saying him a fine and non corrupt officer is deept routed in such activities according to sources as he has financed Scheme called Shahbaz Sharif's Sasti Roti in which he has made millions of rupees instead of providing the poor people some reliable facilities. The yellow cab scheme and other mega projects like jungla bus service are some of schemes from which he has extracted lot of money but not charged even single time.
4: Yousuf Raza Gilani
Former Prime Minister of Pakistan Yousuf Raza Gilani is currently serving as the vice-chairman of the central executive committee of the Pakistan People's Party.
The man has left no stone unturned to collect money and even charged by authorities but no action has been taken against him instead on having sufficient evidence. Supreme Court of Pakistan disqualified Yusuf Raza Gilani on charges of contempt and faces jail but released on bail soon, considered as one of top corrupt politicians in Pakistan.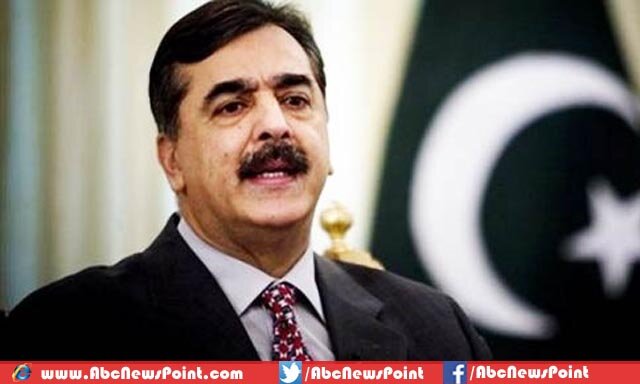 3: Altaf Hussain
Pakistan's most vibrant, vivacious and notorious leader Altaf Hussain led Muttahida Qaumi Movement (MQM) based in Karachi. His resident is in London but rule on city of Karachi following his fearful and criminal activities in Pakistan through organized military hub.
Altaf Hussain is not only a corrupt politician but often involved in activities to collapse the whole country, even linked with international intelligence agencies to continue unrest in Pakistan. He has been accused of several murder cases, money laundering, inciting violence, and ransom of funds, kidnappings and killings of various high profile people.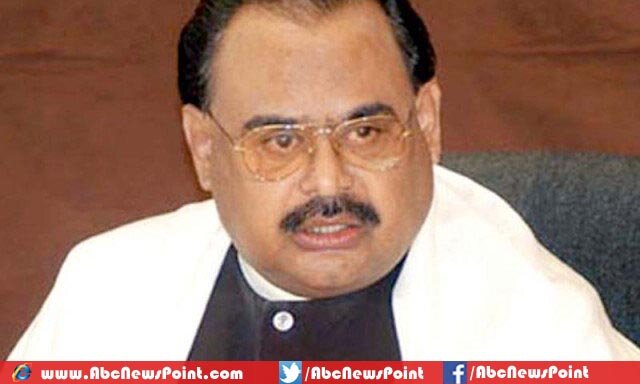 2: Nawaz Sharif
The prime minister of Pakistan Mian Nawaz Sharif is also one of top corrupted politician in Pakistan who along with her Brother Shahbaz Sharif did lot of fake projects.
The chairman of Pakistan Muslim League (N) involved in various illegal activities like money laundering, Favoring Kohinoor Energy Co, Illegal cash finance facility for sugar mills, Bribe offered to ANP's Senator Qazi Mohammad Anwer, Illegally appoint Chairman Central Board of Revenu, Plundering money from Jahez and Baitul Maal funds and many of other cases but not discussed by any government authorities to accuse him.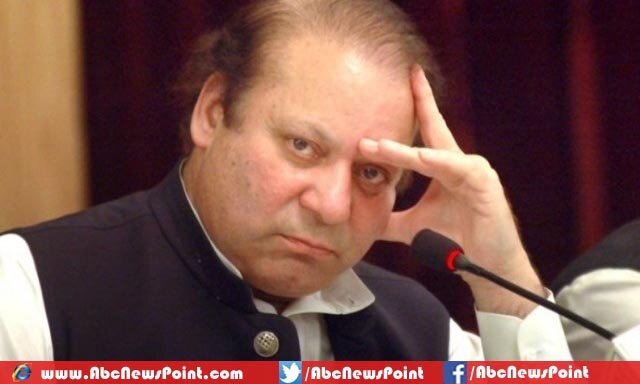 1: Asif Ali Zardari
Co-chairperson of Pakistan People's Party Asif Ali Zardari has topped the list of corrupt politician in Pakistan, arrested on corruption charges in late 1996.
He has been involved in various illegal activities during his tenure from 2008 to 2013 as President of Pakistan, left untouched by anti-corruption authorities over high relations with top ranked people. In his tenure country has faced lot of issue and one of worst time in history of Pakistan following energy crisis, poverty and other economic failures.