Top 10 Fastest Bullet Trains in the World
 10) THSR 700T
 THSR 700T is a train from Taiwan and it is a high speed bullet one. It was manufactured in 2007 in Japan where best electronics are made. It was designed to travel between Kosyung and Taipei. It travels with a speed of 300 km / hr. it has shortened the long distances to only 90 minutes. It is a luxurious and easy way of travelling from one place to another. Passengers find this train to be an effective one for the people traveling from one city to another. If passengers are travelling through a car or bus, it takes more than 4 hours and 30 minutes. This train is designed by a mutual effort of companies like Hitachi, Nippon Sharavo and Kawasaki. These companies have made this possible and made travelling easy for people. A total of 30 were manufactured and it costs $ 3.4 Billion to be spent on the whole project. The best thing about this train is that it only takes 15 minutes to reach its top speed.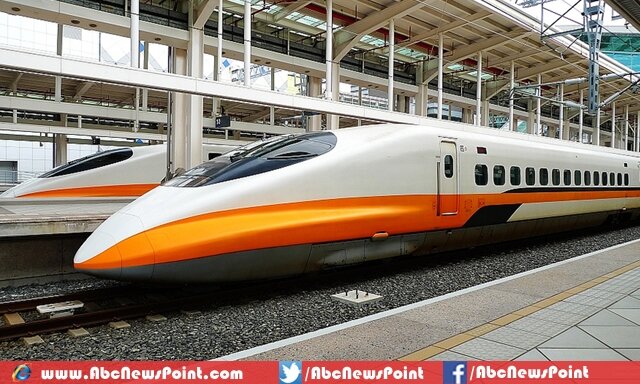 9) ETR 500 Frecciarossa
 ETR 500 Frecciarosso is a train which has potential of about 60 km / hr running speed which it is faster than the train of Taiwan THSR 700 T. still travels with the speed of 300 km / hr. it traveled from Rome to Milan for the first time. It covered a route of 460 km which in 2 hours and 40 minutes. After that time, there were almost 40 trains that were commuting on that path on daily basis. The trains are luxurious and have good interior for people to travel with ease. The climate and sound insulation of this train is quite well developed. The travel becomes better for the commuters. It has 4 special cabins in it which are Executive Class, Business Class, Platinum Class and Standard Class. The cabins of this train are sound proof and also they have a facility of Wi – Fi with free of cost.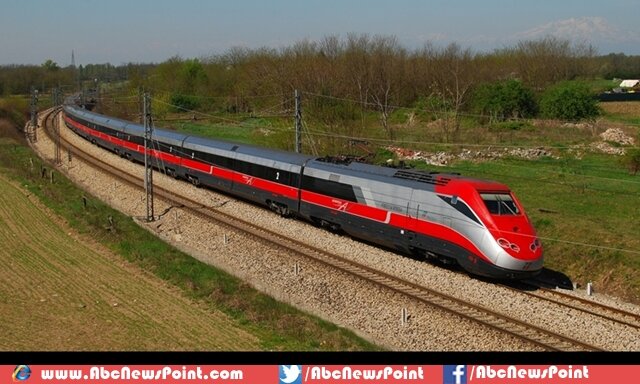 8) TGV Double Decker
 NSCF Railway Company has operated this train, TGV Double Decker. It was manufactured in between 1994 and 2004. In 2011, it officially came on the track. It travels with the speed 300 – 320 km which a maximum speed of this train. It has a capacity of 508 passengers at a time. It has lower and upper births which creates more capacity for passengers. For now, these trains are travelling in France at almost 230 places. They travel between Masiley and Paris.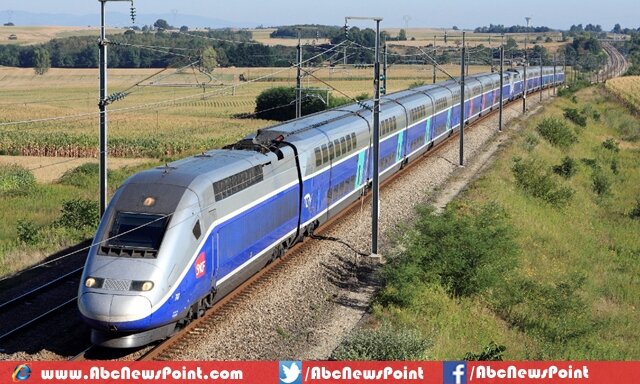 7) Alstom Euroduplex
 Alstom Euroduplex is a train with big bullet. This train has a capacity of 1020 people and they can travel from one place to another at any desired destination. It travels from countries to countries so that is the reason why people travel on it as the tourists who come from faraway places travel on these trains to reach at their desired destination as this is the most feasible and safe way to travel. It travels to different European countries like Germany, Luxemburg, Switzerland and France. It is third version of TGV Double Decker and also operated by NSCF and travel with the same speed just like its previous one. The time and the distance can be acknowledged by its skin.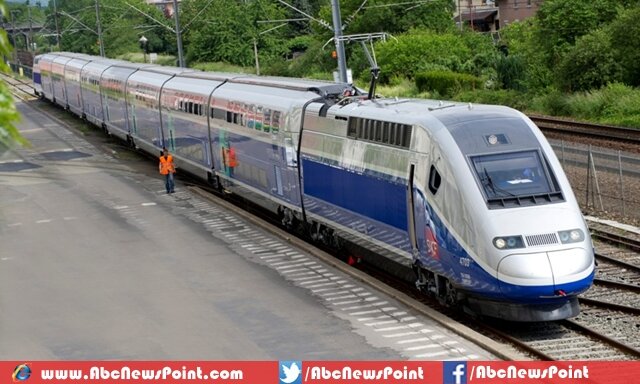 Also see: Most Searchable People in on Google
6) Shinkasen Hayabusa
 E5 series train is a popular one as it is the fastest speed train of Japan. Shinkasen is known as bullet train in Japanese. The trial of this train showed its speed as 400 km / hr. It travels with a speed of 300 km / hr at the line of Tohoko Shinkasen. It is manufactured by the companies like Kawasaki and Hitachi heavy industry. The front portion of this train is designed in a aerodynamic design. It helps the train to travel in a systemized manner and it also gives extra influence to the other trains in the world. Its length is 15 meters. To protect it from jerk during travelling, the bogeys of this train are designed in such a way that it provides ease to the travelers. The train is risk free which is the best thing about this train. Its system is automatic and it takes responsibility of any mistake done by the driver. It decreases the possibility of accidents.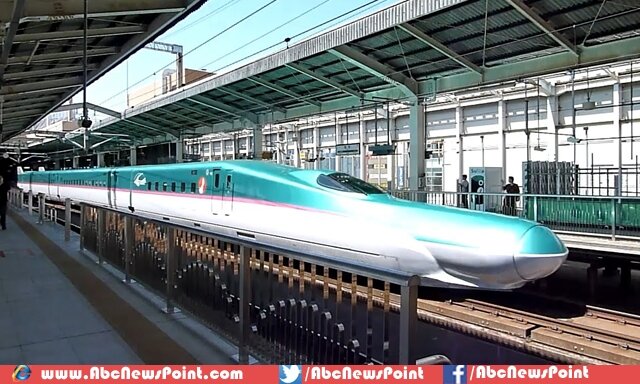 5) Talgo 350
 Talgo 350 travels in between Madrid Barcelona lines in Spain. There are 46 trains in this country which are offering their services and the front of this train resembles duck beak which is quite long. The highest speed of this train is 350 km /hr. these types of trains have driving cabins in total 2 and also has 12 passenger cabins. The train is also designed in a way to handle the pressure of air. It also has seating facilities named as bistro class, club class, coach class and first class. Every seat has an audio – video screen which makes travelling more enriching and fun. There is a cabin attached to the doors and seats to get information about the train.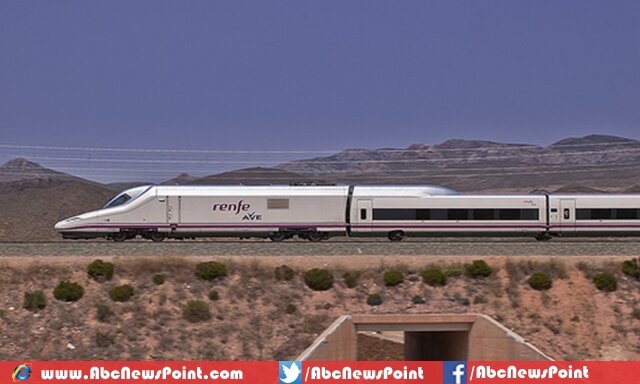 4) Siemens Velaro E / AVS 103
Siemens Velaro E / AVS 103 is a fastest speed train which is also known as a bullet train and it covers the maximum speed of 403.7 km / hr. By doing its thorough calculations, it travels for more than 350 km / hr. it travels between Barcelona to Madrid and it expanded its network in 2011 by Spanish railway network. It covers 504 km in 2 hours and 30 minutes. This train consists of passenger cabins which are 8 in total and accommodate around 404 people in it.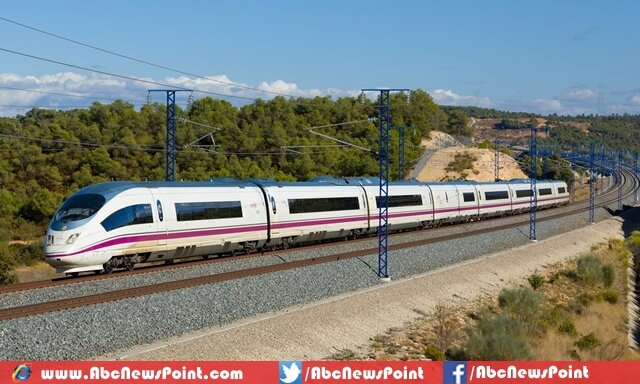 Also see:Top 10 FBI Most Wanted Criminals in the World
3) AGV Italo
 AGV Italo is a train that has broken all the speed records. It has travelled at an extraordinary motion of 574 km / hr in 2007 during its trial. It travels now with a maximum speed of 360 km / hr. This train is manufactured by a company in France Astlom. It travels to a path from Napoli to Roma to Friange to Bologra and then Milano. 25 AGV trains were brought to Europe in 2008 for 650 Million Euro. The distance between Rome and Napoli is 189.7 km. It completes its path in around 1 hour. This train is made up of such material which is the best thing about it and it can easily be recycled and accommodate for the environment.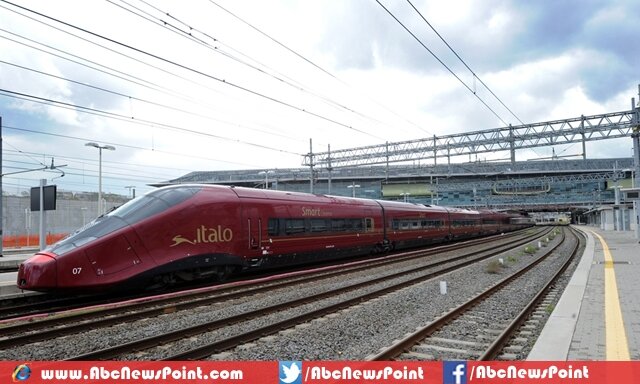 2) Harmony 380 A
Harmony 380 A is a train which comes at the second number in the ranking of the fastest trains. It is a train that travels in China and it has a travelling speed recorded as 416.6 km / hr. in 2010, CRH 380 A was operated for the first time. This train travels between the two big cities Beijing and Shanghai, China. This train has been manufactured by Rolling Stock Company and CSR Locomotive. It also consists of aluminum metal and the front of this train looks like a fish tail. It can accommodate up to 494 passengers in it and it has the facilities for passengers like lamp, electronic display and power port.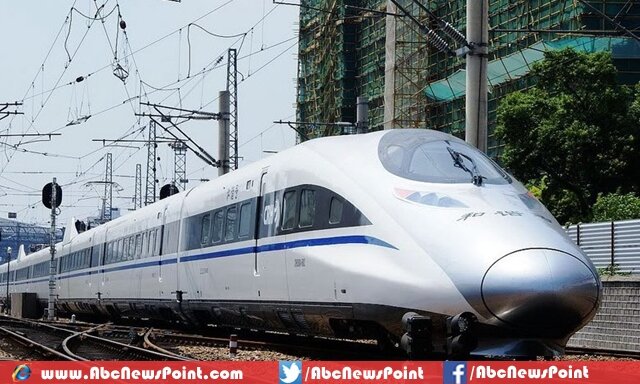 1) Shanghai Maglev
 Shanghai Maglev is the fastest train in this world. It is a big revolution in this world. It shows the real meaning of bullet. It has a speed of 430 km / hr and 250 km / hr is its average speed. It is the luxurious train in this world for the people who like to travel most. This is designed for the public to use it publicly. Shanghai Maglev Development Co – operation operates this train and it is manufactured by Siemens and Taisen, the two big companies. It can accommodate up to 574 passengers at a time and the price of its ticket ranges from $ 8 to $ 16.