Top 10 Glass Buildings in the World You Have Never Seen Before
10) The Botanical Garden of Curitiba
The Botanical Garden of Curitiba is a garden from 19th century's palace, The Crystal Palace of London. This palace was inaugurated in 1991. It is positioned at the bull's eye of Curitiba.It is a very popular destination among the tourists. The green house of this garden is the most influential part and a lot of green plants are grown here. It covers the area of 450 square meters and it is constructed in such a way which is made up of metal and glass. It is also surrounded by fountains and waterfalls.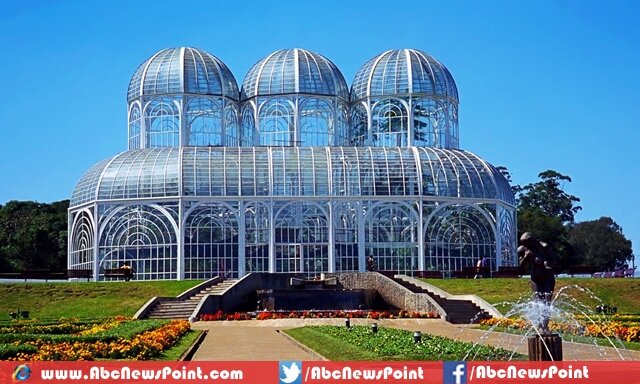 9) Kanagawa Institute of Technology Workshop, Tokyo
Kanagawa Institute of Technology Workshop is positioned in Japan. It is considered as a transparent building which looks truly beautiful. It is constructed by Junya Ishigami and its associates. It is a single room but has an area of 2000 square meter. It has white steel and glass panels in its construction which vary in its shape and size. It looks like a building instead of a forest.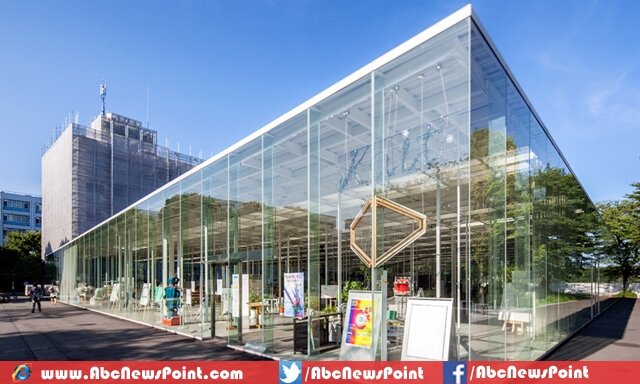 8) The Farnsworth House, Plano
The Fransworth House is a designed by an architect named Ludwig Mies van der Rohe. It is oldest building in this town and positioned at the Fox River situated near the Plano city. The most important feature of this city is its transparency which is close to nature. It is a building type which is completed in 1951 by Dr. Edith Farnsworth by being a rural person. It has become a museum now as it was designated in 2006 as National Historic Landmark.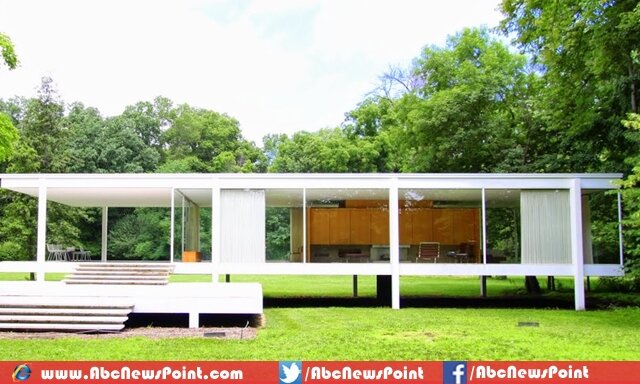 7) Basque Health Department Headquarters, Bilbao
Basque Health Department is a building which looks truly beautiful and gives an amazing view of a museum or like a gallery. This building looks like an office type. It is a 13-storey building and it is also known as an iconic building for people living in Spain. It is constructed by Coll – Barreu Arquitectos. It has a polyhedral glass which gives light to the building and also makes the interior lightning and reflects the sky. It is famous attraction for tourists. This place is very much liked by the tourists.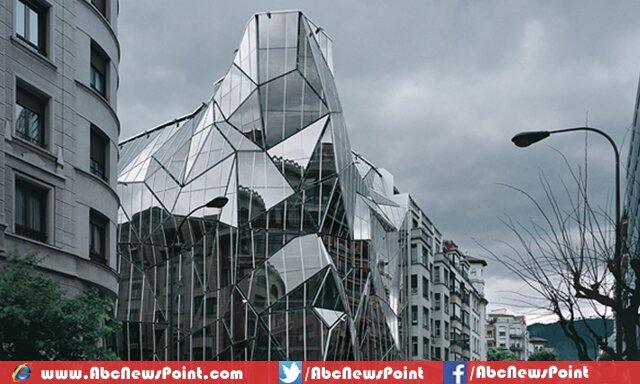 Also see: Top 10 Smallest Countries In The World
6) Hotel W, Barcelona
Hotel W is in Spain which is not only famous for its medieval architecture but also constructed in a modern way. The Hotel is positioned at the strand of Barcelona which is a perfect example of modern architecture. It is designed by Ricardo Bofill and completed in 2009. The hotel is covered with glass and it also reflects the natural light. This hotel is constructed in a model of snail which has its nick name as Sail Hotel. It provides guests with a spectacular view from the glass walls as a Mediterranean Sea.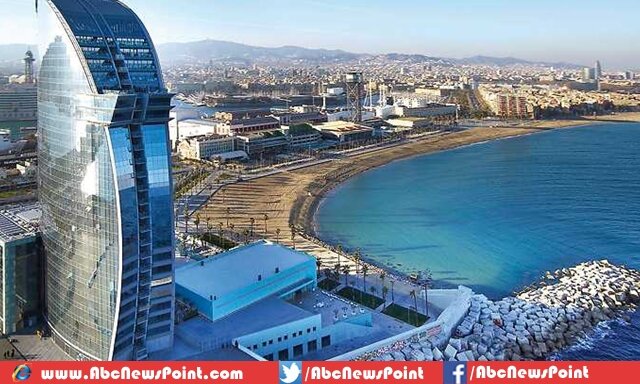 5) Netherlands Institute for Sound & Version
Netherlands Institute of Sound & Version is positioned at Hilversum. It is a unique building and constructed in a different way. It is constructed by Michiel Riedijk and Willem Jan Neutelings who are the architects of this beautiful building. They are designed in a cube shape and covered with colored cast glass panels. It has total 10 floors and half of them are underground. The view of this building at night is quite impressive and this looks like a museum which keeps many audiovisual materials in it.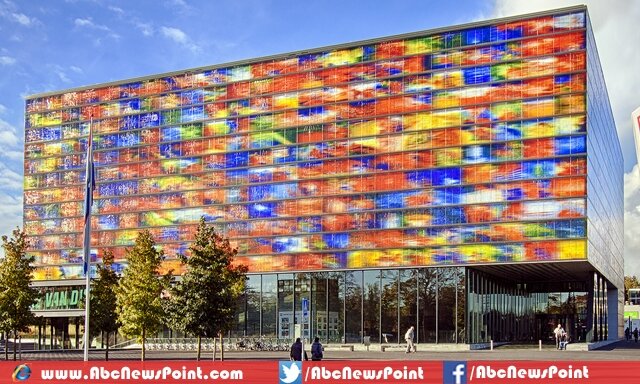 4) Louvre Pyramid, Paris
Louvre Pyramid is an attractive building which attracts most of the tourists towards it and it also faced criticism when it was opened but many architects loved the beauty of this building. The architecture in it is mesmerizing and gives an impressive view. It is now known as a famous museum of Paris as it has got glass material in its construction.

3) 30 St. Mary Axe, London
This building is known as tallest building of London and is constructed and designed by Norman Foster. This building was completed in 2003. Many of the buildings area are covered with glass panels and it also enhances the natural light and also the temperature of the building. The activities of this building are attractive for the tourists. It also received a prize in 2004 by Royal Institute of British Architects. They got a sterling prize from them.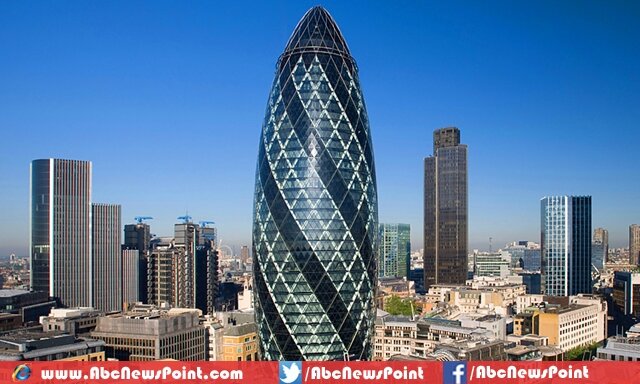 Also see:Top 10 List Best Honeymoon Destinations in the World
2) Dancing House, Prague
Dancing House is also known as Ginger and Fred which is also a different and unique piece of architecture. It was built in 1996. It is positioned at the Vltava River close to Prague. It is also an old building but has got very much importance in the list of glass building in this world. It resembles the dancing pair Ginger and Fred. This building is a tribute to them. The designers of this building are Frank Gehry and Vlado Milunic. This building's construction is quite controversial but it still won the prize for being the best Design of the Year in 1996 by the Time Magazine.

1) National Centre for the Performing Arts, Beijing
National Center for Performing Arts is famous as National Grand Theatre which is also anindication of modern art. It is positioned in Beijing and this building is constructed with multi purposed glass and is designed by an architect Paul Andreu who is a French architect. It was built in 2007 and the building is made up of glass and titanium. This building is called "The Giant Egg". Its shape is like a glass and egg type. It is covered with artificial lake. This building also has an opera house and theatre hall and concert hall. It also can accommodate more than 500 guests.