At Least 11 Dead 1200 Injured Snow Storms In Japan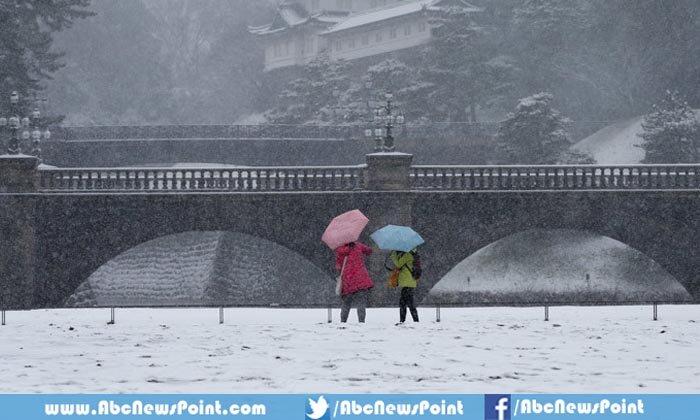 Formidable snow storms over a large part of Japan has already killed at least eleven people since Wednesday, said the local media also report various damage and major disruptions in transportation.
Conditions continued to be execrable Friday in the west, center and north of the archipelago, with some areas of significant risk of landslides and avalanches, warns the National Meteorological Agency.
A road has been cut by a snowy land drop in Niigata prefecture (Northwest), isolating some 280 inhabitants of a mountain village, but without causing any injuries, according to NHK.
For three days, airlines were forced to cancel hundreds of domestic flights and many train services were halted or significantly delayed, the high-speed trains Shinkansen between Tokyo (east) and Osaka (west) that usually at the frequency subways.
Various accidents have killed at least 11 people, one of which was washed away by a snow plow and a young 29 year old firefighter killed during snow removal operations.
Of the inhabitants of the coastal city of Hokkaido northern region were evacuated due to flooding due to waves of nearly 10 meters.
In winter, Japan is often cut in half on a diagonal from north-east to south-west, the west side formidable snow storms and often deadly, and on the other, where is Tokyo, a blue sky and a cold but dry weather. It is this scenario that presents itself since Wednesday.