Top 10 Best Special Forces in the World in
When any country needs launch special operations then used Special forces because they belong to military and composed of professional soldiers who elected in terms of their unique abilities and are well-trained.
Special forces defund country when enemy set all to destroy nation or terrorism enter in land, only Special forces have the ability to tackle with dangerous enemies because during the training they face death so close, those who have the dare to stare in eyes of death with huge courage, elect for the force.
Every country needs a perfect and well-trained force because nowadays terrorism growing up quickly and its trend began in 20th century.
We collected those names who considered best worldwide and tagged in our list of Top 10 best Special Forces in the World in.
10. GIGN, France
The National Gendarmerie Intervention Group which known as GIGN and also considers perfect unit for special operations. GIGN belongs to the National Gendarmerie and country is using them for secret and dangerous operations against terrorists and for hostage rescue missions as well sent them to capture the enemy all around the world.
The force was created in 1973 and first known as the Gendarmerie Parachute Squadron (EPIGN) but later on became GIGN as well as the thirty gendarmes of the Presidential Security Group (GSPR) to develop a new expanded GIGN. The force belongs to other units as Security & protection force (from the former EPIGN and gendarmes from the GSPR), Intervention force (the original GIGN) and Observation & search force (from the former EPIGN).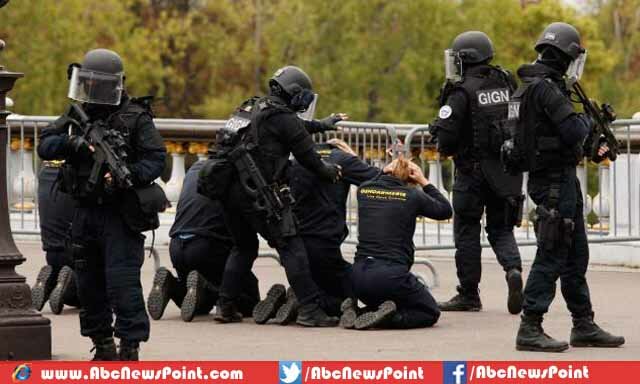 9. JW GROM, Poland
Poland's outstanding force Grupa Realizacji Operacji Most known as Military Unit GROM and formed on 13 July, 1990, in English language it calls Group for the Implementation of the Operation Bridge which means 'thunder' as it also labeled with eagle sign who caught thunder in his claw. Polish brave force GROM titled in honor of the Silent Unseen of the Home Army, which has been performing praiseworthy duties against the terrorism and other enemy. Being a best force all around the world GROM tagged in our list of Top 10 best Special Forces in the World in.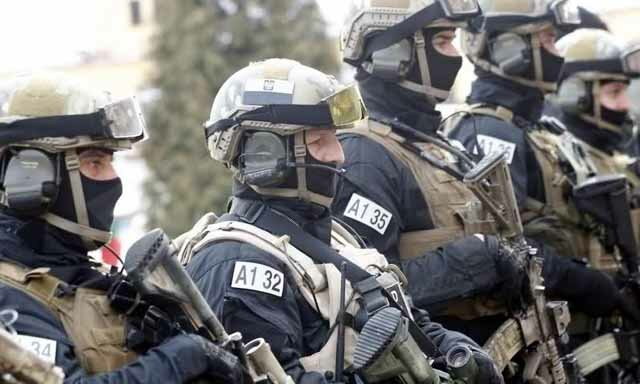 8. SSG, Pakistan
The Special Services Group (SSG) is considered best military unit worldwide as it has performed daring operation in other countries as well homeland. SSG considers like the British Army's SAS and the U.S. Army's Special Forces. SSG also belongs to Pakistani military. By observing SSG abilities and results, a Russian president spoke words as if he had SSG and Russia's weapons he could fight all world as Pakistani soldiers are very brave. SSG is playing a main role in its own land in removal of most dangerous Islamist organizations' fighters and other terrorists.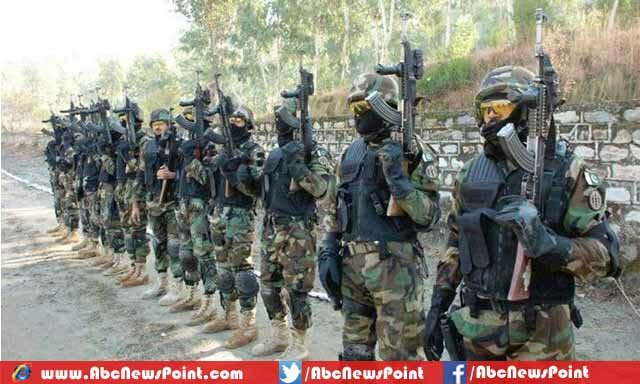 7. Delta Force, United States
1st Special Forces Operational Detachment-Delta which is being supported by United States Army Special Operations Command that has been carrying out the various special operations of the United States Army worldwide for years. The American media reporters feel proud by calling Delta Force as a Special Mission Unit because it has been helping other countries to fight against Islamist groups in Middle East and stay safe US to terrorism.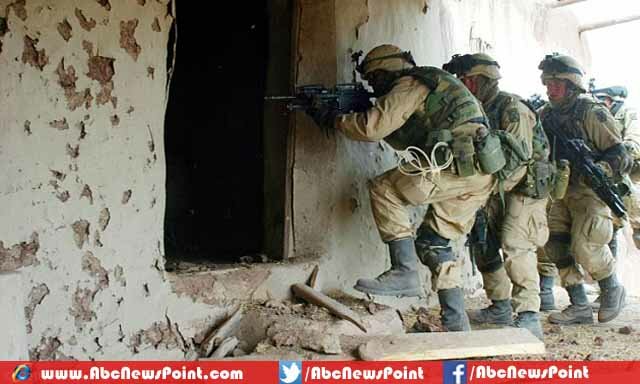 6. GSG 9, Germany
GSG 9 in English calls Border Protection Group 9 which considers perfect counter-terrorism and special operations unit to tackle terrorists in Germany and worldwide. The Border Protection Group 9 was formed on 17 April, 1973, after observing weaker performance of German police who remained fail to stop the attack which done by the Palestinian terrorist movement Black September on Israeli athletes' rooms during the Summer Olympic Games in Munich.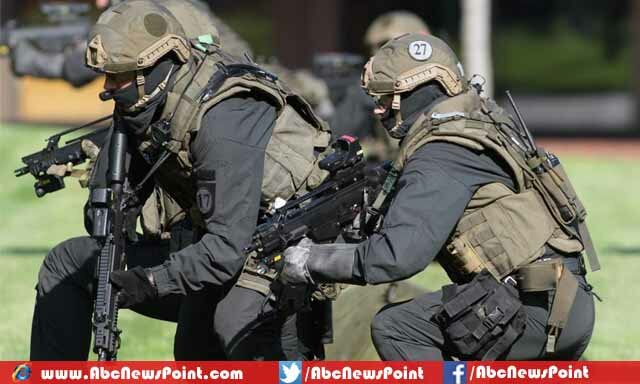 5. Navy SEALs, United States
United States' best special force Navy SEALs belongs to Navy and has been doing secret operations as in Air, Sea, and on the ground. The American best special force also belongs to United States Special Operations Command and the Naval Special Warfare Command and has done successful offensive against the militants in USA as well other nations especially in Iraq, Syria, even still working in Middle East. The forces SEALs which stands for Sea, Air, and Land, it demonstrates clearly that it well-trained to tackle with enemy in sea, air, and land.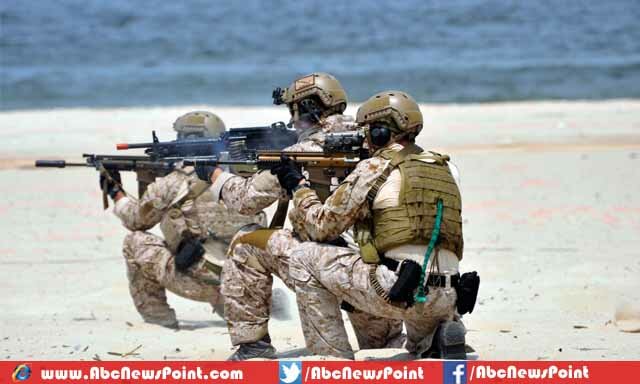 4. MARCOS, India
MARCOS part of the Indian Navy and considers best as the special operations, formed in 1987 and also known as Marine Commando Force (MCF). The Special Indian Forces has been playing main role in operations as Counter-terrorism, hostage rescue, amphibious warfare, Direct action, and some others. Its every soldier considers perfect to tackle to any danger all the time and hence it tagged in our list of Top 10 best Special Forces in the World in at fourth position.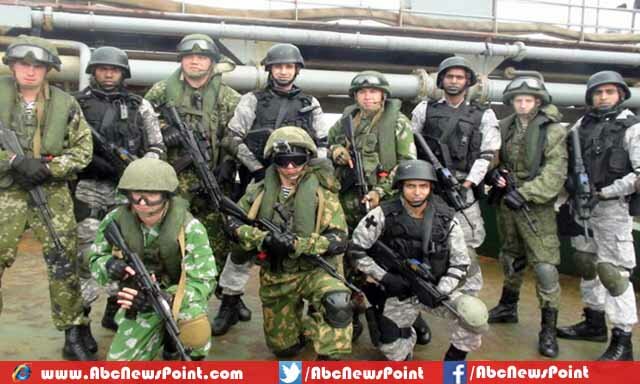 3. SAS, United Kingdom
United Kingdom's one of the best special force which links up British military because the army formed SAS in 1941 as a regiment, though after nine years, it re-established as well-trained corps. Special Air Service (SAS) considered one of the best forces for espionage, counter-terrorism, direct action, hostage rescue, and other offensives. The special forces has motto 'Who Dares Wins' and has ability to undertake the terrorists and other who considers most dangerous for nation.
2. GIS, Italy
In Italian language it stands for 'Gruppo di Intervento Speciale' and in English Special Intervention Group commonly abbreviated to GIS, which has been playing best role in special operations counter-terrorism, interconnects to the Italian Carabinieri military police. The Special Intervention Group established first in 1978, while later in 2004 the GIS developed as a Special Forces unit.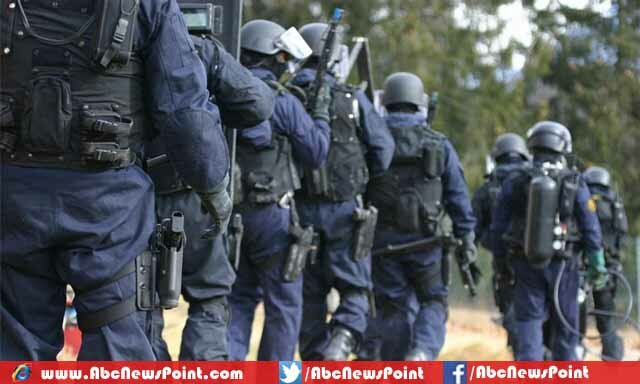 1. EKO Cobra, Austria
Austria's primary counter-terrorism special operations tactical unit, which calls in German language 'Einsatzkommando Cobra', while in English 'Task Force Cobra'. The Special Forces EKO Cobra was activated in 1978, has no concern to Austrian Federal Police but is directly part of the Austrian Federal Ministry of the Interior. Task Force Cobra primarily activated in response to attack on Israeli athletes at the 1972 Munich Olympics when Austria realized its weaker position in terms of security, consider perfect for counter-terrorism special operations.