A Massive Snowstorm Hits All 50 US States, Left Seven Dead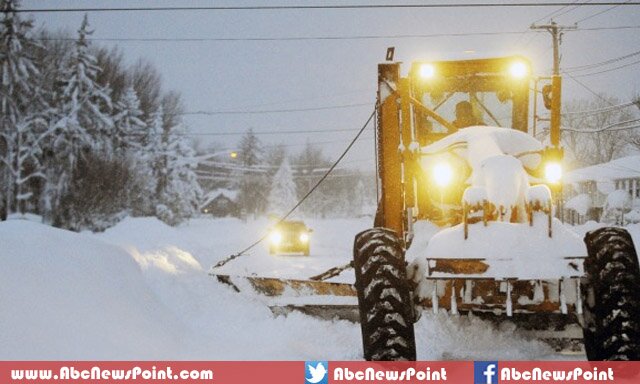 New York: A cold blast of weather moved in all US states as temperature went freezing or enough down as it left seven dead.
Foreign media reported that a massive snow storm hit the all 50 states of United States including Hawaii and Florida where temperature went negative even touched freezing point.
A heavy snow fall has been recorded in different states of US while the western New York has been declared in emergency state.National Weather Service official has been stated that more snow fall and snow storm would come to US in coming hours which already trapped residents in their houses.
Vehicles have been dipped under snow, many of roads have been blocked due to snow fall while trains have been stopped in some stated over bad weather.
Weather analysts and forecaster said that snow storm would break the record which is 6ft 4ins (1.93m). If snow fall in Hawaii, Florida and in Western New York has been considered, it is really a recorded blast of unseasonable cold weather which not only disrupted the traffic flow but also many of schools has been closed over deadly snow storm.