After The Huge Snowfall, Flood Warnings in The State of New York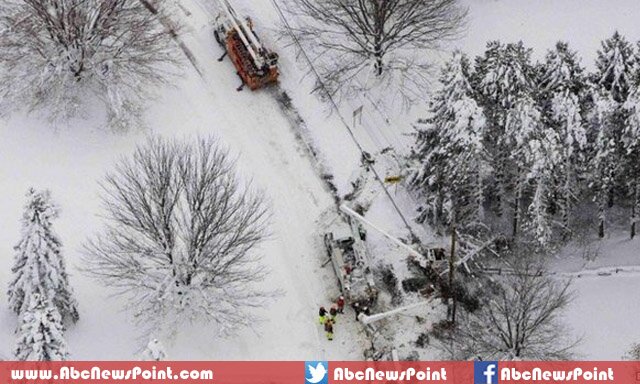 WASHINGTON – Government Sectors of New York , where record snowfall left at least 14 dead, were placed Saturday flood alert due to the expected rise in temperature, announced weather services.
The west of the state in the Buffalo area was previously placed in a state of vigilance to flooding.
In case of alarm, he asked residents to take precautions, including cleaning sewers outside their homes and removing valuables cellars. A higher level of alert can be triggered in the event of imminent flooding or underway.
More than 600 000 people live in the affected areas, where thousands of them, especially in the cities south of Buffalo, were trapped in their homes for nearly a week.
On Friday, the head of Erie County, Mark Poloncarz, had estimated that the floods could start Sunday and could quickly reach places heights of 1.50 m to 1.80 m.