Top 10 Richest Tennis Players in the World
Tennis is among the highly watched, well-paid and amusing sports, with its fans all over the world. Its grand slams are followed by millions of viewers every year. This one-to-one or team verses game provides its players enough fame that a large number of people dream to be at the place of a successful tennis player. When we talk about the famous successful tennis players, we tend to name Roger Federer, Maria Sharapova, Novak Djokovic, Serena Williams etc. There are many names in the list and many are making their ways to the heights of fame. Here in this article, we are not talking about the best games plays showed by these players or the toughest grand slam competition. Rather, we will describe the tennis players who are considered top 10 richest tennis players of all times. It will be exciting information for tennis fans. Here is the list:
1. Roger Federer
This Swiss national professional tennis player is currently ranked world number 3 by Association of Tennis Professionals (ATP). Many players and commentators consider Roger Federer as the greatest tennis player of all times. In 1998, Federer became professional. Since October 2002, he has been ranked in top 10. For the Open Era, he holds many records. He remained world No. 1 for 302 weeks. He has got 17 Grand Slam singles titles. He has a track record of reaching each Grand Slam final five times while Wimbledon final 10 times. He is among those 7 men who secured a career Grand Slam. His Open Era titles are mostly shared with Pete Sampras at Wimbledon and with Jimmy Connors and Sampras at US Open.
Federer has a net worth of 180 million dollars and total ATP earning of 77.7 million dollars as at 25th August, 2013. In an exhibition tour to South America, he netted 14 million dollars for 6 matches. The 32 years old player endorses many brands including Rolex, Nike, Moet & Chandon, Wilson etc.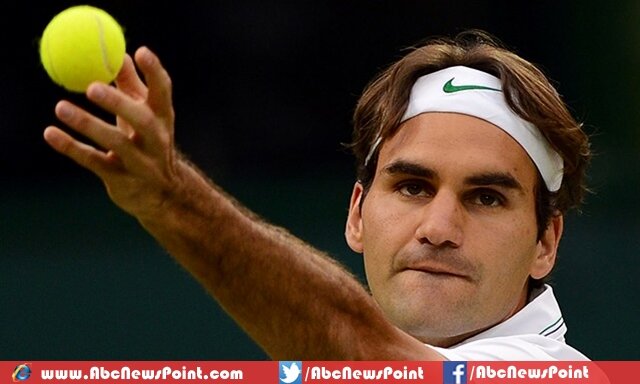 2. Andre Agassi
US national Andre Agassi was born in 1970. He won many junior national titles for United States Tennis Association (USTA). In 1992, he turned professional at age of sixteen. At Wimbledon, Agassi won his 1st Grand Slam. Many other victories were waiting for him in US Open 1994 and Australian Open 1995. 1997-98 was a tough time of life for Agassi. He was unable to win any tournament in 97 and got drop in ranking. He was accused for drug use and he tested positive. However, Agassi claimed that the drug use was accidental. However, at this time, Agassi's personal and professional lives were both affected badly. Finally in 1999, he returned back to his career with excellent winnings at French & US Open. He retired from game in 2006.
Agassi stands second on list of richest tennis players in the world. His net worth is 175 million dollars. Agassi is among the only two male players who achieved the Career Golden Slam. Agassi runs Andre Agassi Charitable Foundation and funds a K-12 charter school.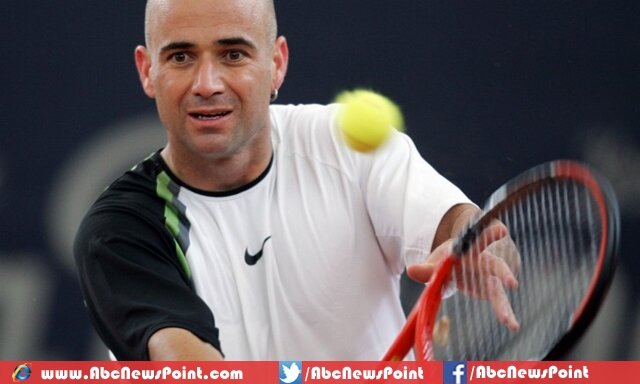 Also See: Top 10 Richest Athletes of Malaysia
3. Pete Sampras
Petros Sampras is an American-Greek retired professional tennis player who was ranked world No. 1 for 286 weeks. Turning professional in 1988, this great player ended his career at US Open 2002. In this memorable match, he defeated his famous rival Andre Agassi. Agassi was famous for his accurate serve which was renowned as "pistol pete".
Sampras was the first professional who broke the pre Open Era record of 12 Grand Slam singles titles made by Roy Emerson. Retired with 14 Grand Slam titles, Sampras got 7 Wimbledon and 5 US Open singles titles. Sampras was also the winner of seven elite indoor titles. Among these, 5 titles of ATP World tour Finals and 2 titles of Grand Slam Cups. He still holds six year number 1 ranking record of ATP. No player has been able to break this record. This was consecutive from 1993 to 1998. Standing third on our list, Sampras has a net worth of $150 million.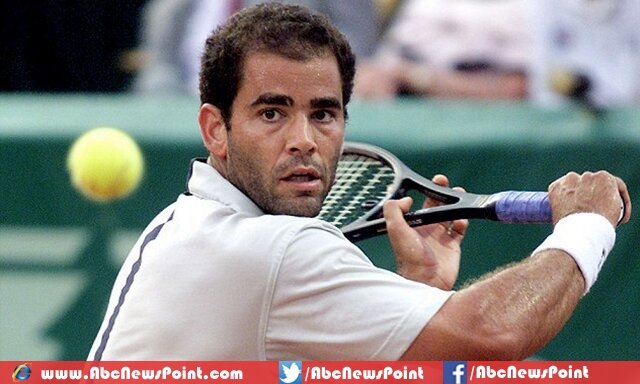 4. Serena Williams
Serena Williams started playing tennis at the very age of 5 years. The famous tennis coaches Richard Williams and Oracene Price are the parents of Serena Williams. After Venus, Yetunde, Isha, Lyndrea, she was the youngest of all. Serena started playing at public courts in Compton. She was schooled at home in order to pay full attention and maximum time to tennis. She has been ranked World No.1 six times. From the start of 2011, Serena has attained 15 tournament victories. Her maximum prize money in her career is $47 million which is 65% higher than her sister Venus Williams, ranked second. Serena's prize money was more than any other female player. Serena endorses many brands including Wilson, Nike, Gatorade and OPI. Meanwhile she hold equity deal with Sleep Sheets, HSN, Mission & the Miami Dolphins. The greatest player spends a lot of her time and money for charity which includes opening two secondary schools in Kenya with name of Serena Williams. She visited Lagos and Johannesburg with Venus for "Breaking the Mould" tour. She has been the Goodwill Ambassador at UNICEF. Besides all these, she continues to make many appearances at community organizations and schools especially when it's about at-risk youth. Being always a fashion lover, Serena got her interests in Nike, her own clothing Aneres and her HSN collection of jewelry and handbags. She also enjoys acting, watching football and family gatherings. With net worth is 100 million dollars, she stands at number 4 of our list.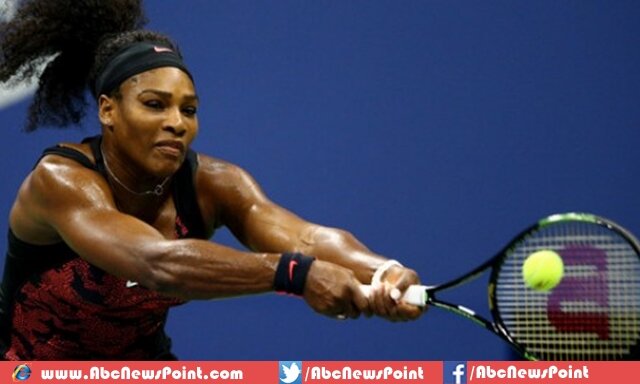 5. Maria Sharapova
Born in 19th April, 1987 Maria Sharapova was coached by Sven Groeneveld. Her father name is Yuri and mother's is Yelena. Like Serena, she started playing tennis from a very early age of 4. When she was six, she participated in Moscow exhibition featuring Martina Navratilova. At the age of 9, Maria started training at Bollettieri Academy. The Russian professional player is 3 times Grand Slam singles champion and among top highest paid female athletes. She won a silver medal in women singles while lost gold medal against Serena Williams. She achieved Career Grand Slam in 2012 by winning French Open. Prior to this, she won Wimbledon in 2004 by defeating Serena Williams and continued to win US and Australian Open. It made her 10th female player to achieve Career Grand Slam. After this winning, she entered the world of business by venturing Nike apparel collection, Sugarpova and Cole Haan. Sugarpova is her own candy line. The Nike collection is worn by Women's Tennis Association players including Benesova, Arvidsson, Pivovarova and Hlavackova. Maria spends enough money and time to charities and donations as well. She has been working as Goodwill Ambassador for UN Development Program, while she is also running Maria Sharapova Foundation. Regarding donations, she donated over $100,000 to Belarus' Gomel area which was affected by nuclear reactor disaster of Chernobyl in 1986. A 210,000 dollars scholarship program was also launched for children of same area. She donated the price of Porsche Cayenne won at 2004 WTA Championship to people affected by Beslan school hostage crisis. The Russian star is also fond of modeling, dancing and singing. Followed by an extremely huge number of fans, this tennis star has a net worth of $90 million and comes on no. 5 on the list of richest tennis stars in the world.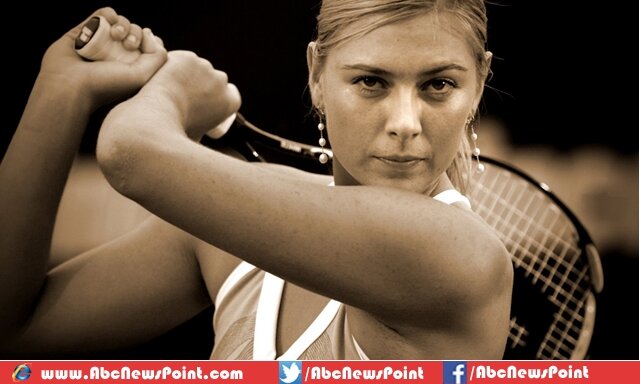 6. Rafael Nadal
The King of Clay, Rafael Nada, with a net worth of $80 million is the world no. 6 richest tennis player. Born in 1986, Spanish National professional player started playing tennis at age of 3. This is even 1 year early than Maria Sharapova who started at age of 4, while Williams at 5. Seeing a will and aptitude for tennis, the famous tennis player Toni Nadal, uncle to Rafael Nadal, started coaching the younger Nadal. It made him won under 12 regional tennis championships. Observing strive for excellence, Toni got encouraged to sharpen the skills of young boy. He observed that Nadal used to engage both hands to play forehand shots. So he stimulated him to play with left hand which he thought, would provide Rafael an edge while playing on court. At the age of 12, the groomed young boy won the European and Spanish tennis titles of his age group. At the age of 15, he turned professional. He became famous for his tenacity and topspin heavy shots. In 2005, he secured a record of nine French Open singles titles. Nadal completed Career Grand Slam in 2010 by winning US Open. In 2012, he faced knee injury and his game got affected. Coming back in 2013, he won 2 more major championships.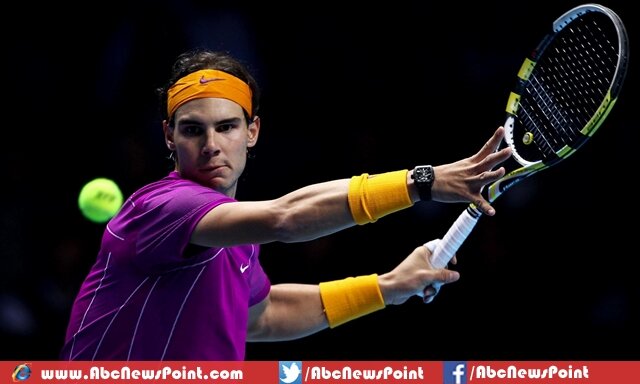 7. Venus Williams
Elder to Serena, Venus Williams was born on 17th June, 1980 in Lynwood, California. Along with her younger sister, both women redefined the world of women tennis by their superb athleticism and pure strength. Her father Richard Williams introduced her to this game. She learned tennis on public courts of Los Angeles, near to Compton, her hometown. Now if we talk about Compton, it was an area famous for high rate of gang activities and street crimes. In those difficult times, Richard wanted his daughters to understand the difficulties of life and to be prepared for the worst possible scenarios. Venus was home schooled to get plenty of time to tennis. It was all decided by her parents. Richard was a sharecropper who used different tennis books and videos to coach different aspects of game to her daughter. It is important to disclose here, that Venus wasn't alone in this training. Her sister Serena, born one year after, also partnered with her all the times. Both sisters played on public courts which contained potholes and sometimes missing nets. They faced a rough and hard climate in order to be the greatest players of all times. By firm devotion and consistent practice, Venus turned professional in 1994. She won seven Grand Slam titles which include 5 Wimbledon championships. She also won an Olympic gold medal in singles. Teamed with her sister, she won many double championships even after the diagnosis of an autoimmune disease in 2011. With great respect and honor in WTP, Venus Williams stands no. 7 with net worth of $60 million. She has been ranked three times world No. 1. She is the first African-American player who was ranked No. 1 in the Open Era. Venus is second highest earning woman player after Serena.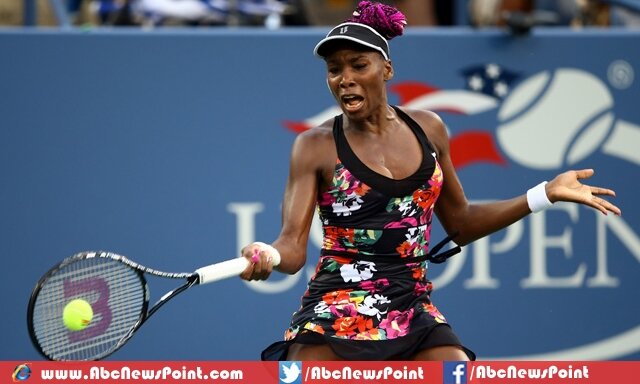 8. Novak Djokovic
Serbian national, Novak Djokovic stands at no. 8 of world's top 10 richest tennis stars with net worth of $60 million. He was born on 22nd May, 1987 in Belgrade. He belonged to a very sound and stable family. His parents Srdjian and Dijana owned a Family Sports Company. They owned a tennis academy and thee restaurants under this company. Djokovic's uncle, aunt and father were all professional skiers. His father was an excellent soccer player but Djokovic was a tennis genius.
At the age of 6, the tennis star Jelena Genic spotted this tennis prodigy at his parent's sports complex. After that, Genic worked as his Godmother for coming 6 years. Meanwhile, due to war and bombing, Djokovic and his family had to spend some hours in basement. In an interview, Djokovic said that this war was the main reason which encouraged him to fight with the hardships and practice tennis with more determination. He was finally sent to Pilic Academy in Munich at the age of 13, to hunt high level competitions. He started his international career in 2001 when he was 14 years old. Novak Djokovic won Australian Open in 2008. To its first Davis Cup in 2010, he was the lead player of Serbian national team. He attained 3 out of 4 Grand Slams in 2011 and hoarded a 43 match winning streak en route to world's No. 1.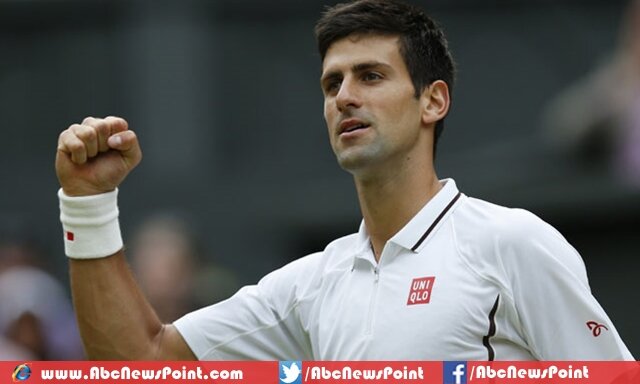 9. Anna Kournikova
Anna Kournikova is a Russian former professional player, who was born on 7th June, 1981. She started tennis at age of 5. A few years later, she participated in  junior championship and when she was 10 years old, she moved to US to train from Florida tennis academy. Meanwhile, she claimed many international junior tournaments and declared International Tennis Federation (ITF) Junior World Champion 1995. In 1997, she won a couple of Grand Slam doubles titles but she was unable to win a WTA title. Despite of this fact, she had been world No.1 at times. Famous for her beauty, she remained a successful mode and assisted as trainer on The Biggest Loser for a season. Her beauty and charm made her stand on no. 9 on top 10 world's richest tennis players. Her net worth is %50 million. The Russian charm and Martina Hingis when partnered together were known as "Spice Girls of Tennis".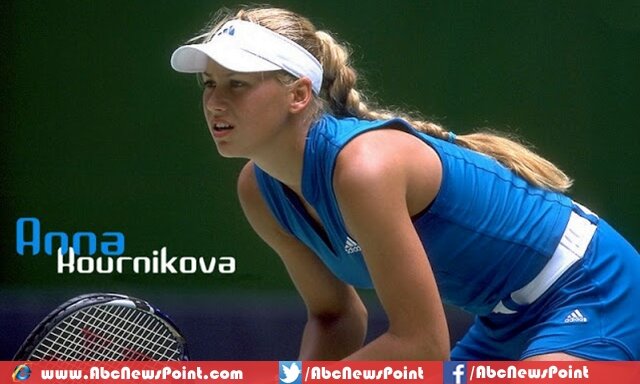 10. Li Na
A Chinese ex-professional player is the last person on our list of top 10 richest tennis players in the world with her net worth of $40 million dollars. She won 2 Grand Slams singles titles and played an important role in making tennis famous sports in China. Her frequent injuries forced an early retirement; she would have achieved a lot more otherwise. She started playing tennis on a very early age and turned professional soon due to her swift serves and strong backhands. Li Na has been coached by her husband sometimes. He has been helping her in pre-match preparations and in every up and down, of her career. Li was the highest paid athlete in 2013 with a gross amount of $18 million.