Top 10 Most Expensive Mobile Phones in The World
Mobile phones, a modern day necessity turned into lavish and luxurious accessories is the topic of our discussion today! Everything is a status symbol in today's time especially mobile phones. We'll see how far the mobile game stretches and which phones were made and bought at extraordinary prices. We'll make your eyes glisten with the thought of our favorite stone, the diamond! Starting from the most expensive yet.
10: Vertu signature Diamond
Last but certainly not the least is Diamond by vertu. This device with all its bling costs $88,300 although it does not come with any advance mobile features. This sleek diamond colored phone would look impeccable in one's hand and feel amazing to one's ego.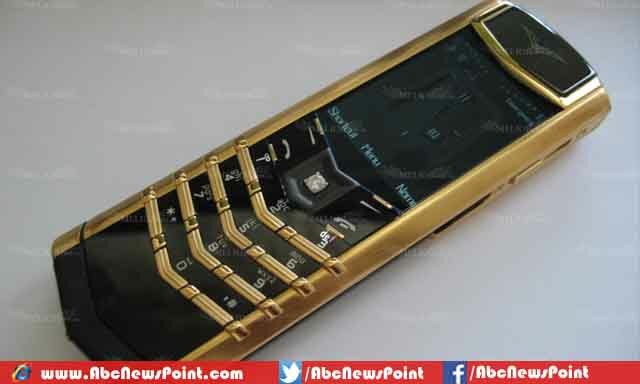 9. IPhone Princess Plus
The only phone fit for daddy's little princess would be the IPhone princess plus. It oozes luxury and has all the fun and frolic of exactly what a 'princess' needs. Designed by Peter Aloisson, the princess plus holds 318 diamonds, out of which are one 138 are princess cut, set in 18k gold rim. Daddy's open your wallets and give your princesses a sum 176,400 dollars to purchase this phone cum accessory.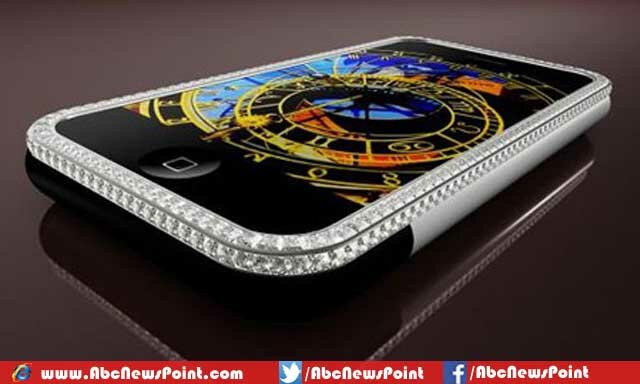 8. Black Diamond VIPN smartphone
Sleek, sexy and seductive! The Black Diamond is a super thin phone with a shape distinctive from other phones. Its border-less look is enhanced further by the black glossy finish. Two diamonds have been installed in the phone, 3 carat on the rear and 0.25 carat on the joystick. This little beauty costs three hundred thousand dollars, and to add to the aura of the phone we can tell you that only five of these were made, that's what we call exclusive.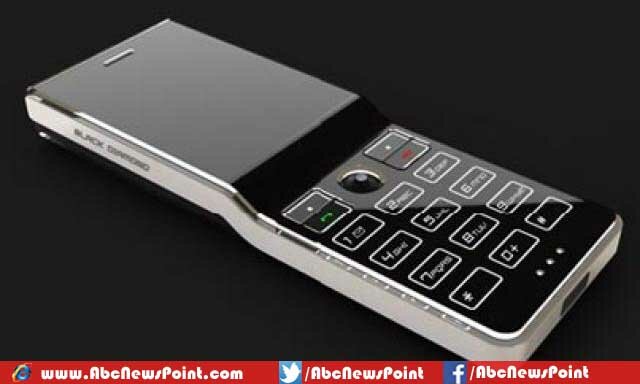 7. Vertu signature Cobra
Want to catch people's eye? We've got just the thing. Phone number seven on the most expensive phone list is quiet something. As in the name, the device has a cobra draped at its sides made out of four hundred and nine rubies and two emeralds as eyes! The main selling point? The rare pear cut diamond installed into the frame. Carry this into a party and you'll be the center of attention we guarantee. So start collecting the 310,000 dollars now.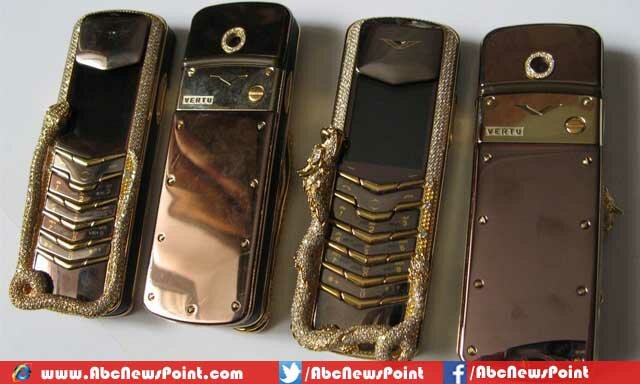 6: Gresso Luxor Las Vegas Jackpot
Here's one for the collectors, Gresso Luxor Vegas jackpot for $1 million. One word can accurately describe the phone; unique! It's not only unique because of the black diamonds that cover the whole phone nor the 180 gram 12 mm frame but it's the two hundred year old African Blackwood at the back! But that's not all there are seventeen hand polished and etched sapphires in the keyboard too. So the next time you go to Vegas and hit the jackpot you know what to invest in!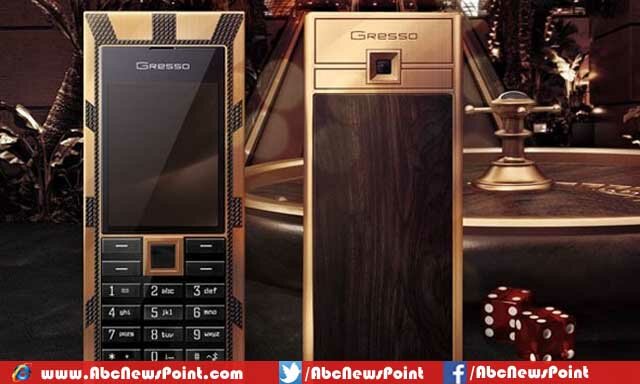 5: Diamond Crypto Smartphone
They say this is one for the wealthy and the paranoid. Not only is it laden with expensive metal and precious stones but it has powerful encryption technology. The Diamond Crypto Smartphone was developed to "provide secure protection of information". The phone is made of solid platinum!The Ancort logo and navigation are 18 carat rose gold with 28 cut diamonds surrounding the navigation key, 25.5 princess cut diamonds have decorated the sides of the phone and on top of that there are 8 more beautiful diamonds affixed onto the device. This diamond graved phone costs around a whopping $1.3 million.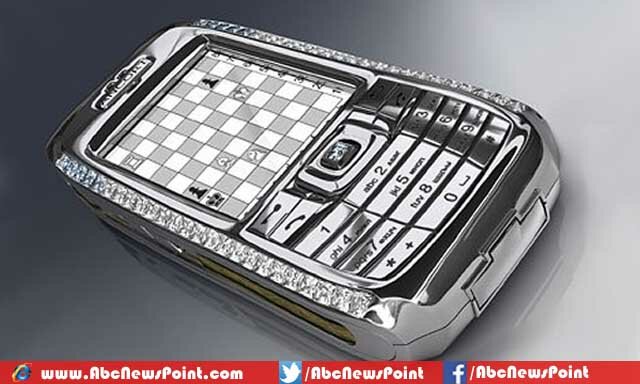 4: GoldVish Le Million
Designed by a renowned designer Emmanuel Gueit and launched in Switzerland, this handcrafted phone is made of 18 carat white gold installed with 120 carat VVS-1 graded diamonds. There were only a 100 of these made and is only available on special request, talk about being exclusive. In 2006, a Russian businessman bought this phone for 1 million euros. It also held the Guiness world record for being the world's most expensive phone in the world. Well deserving to be on our top ten!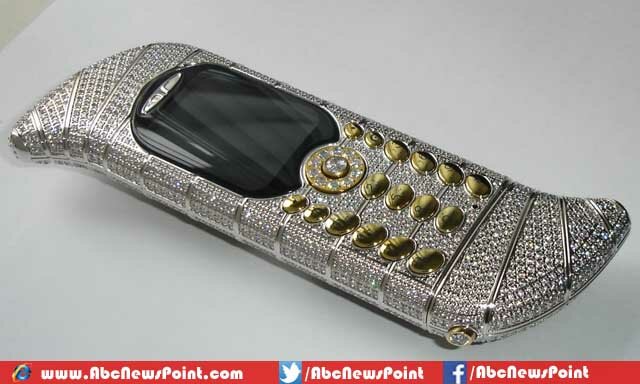 3: IPhone 3G King's Button
Grabbing third place is Iphone 3G king.The home button is embedded with a high quality 6.6 carat diamond, this gives the phone the class it needs to be classified as a luxurious phone. This "Royal" phone is made of 18-carat yellow gold, white gold and rose gold.It shows off a white gold line encrusted with 138 perfectly cut, aligned and hand placed diamonds. Its cost range is between$1.5 million – $2 million.Looks like the financial crisis have not really bothered Austrian jeweler Peter Aloisson.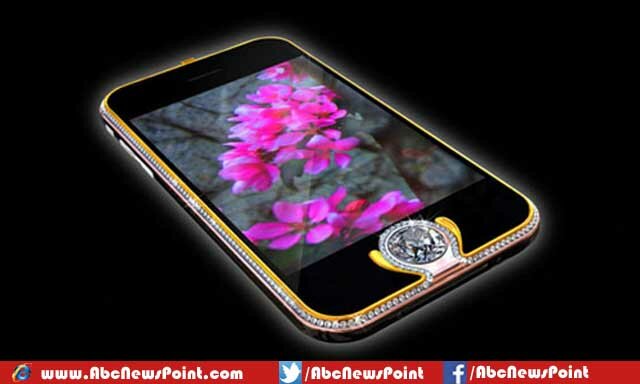 2: Supreme Goldstriker IPhone 3G 32GB
Supreme Goldstriker IPhone 3G comes second to Diamond Rose IPhone on the list of the world's most expensive phones in the world with the cost of $3.2 million. This 'goldstriking' phone is also designed by Stuart Hughes. This dazzling phone is coated with 136 F Diamonds, 271 grams of 22 carat solid and a 7.1 carat diamond is set on the Home button of the phone to give a luxurious finish On top of that this expensive phone has rare Kashmir gold and its inner lining is designed with nubuck top-grain animal skin. Truly a masterpiece.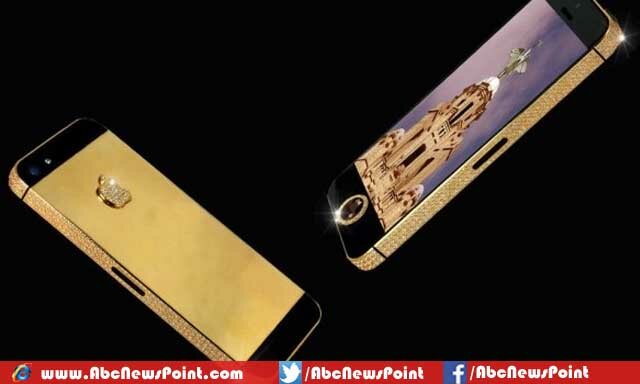 1: Diamond Rose IPhone 4 32GB
Stuart Hughes, a company that creates expensive and deluxe gadgets have launched the gleaming Diamond Rose IPhone 4 that has gained the title of the most expensive phone in the world, costing over a whopping $8 million!The sides of the phone have been studded with 500 alluring diamonds. The rear side is made using rose gold with the apple logo studded with 53 diamonds. The center navigation button is made up of a single cut 7.4ct pink diamond, which seems more suitable for the Queen's crown rather than a smart phone. That's not all, upon purchase the phone is delivered inside a solid granite box, now that's classy. Well now we can take a glamorous selfie with a phone fit for the kings!