Top 10 Most Expensive Jewelry Brands In The World
Women feels incomplete without jewelry because of it is a great addition to their beauty and to look more attractive and appealing they want to wear elegant and lavish collection to dominate the event.
Well, the count of worldwide brands offering jewelry isn't possible but to compile the top expensive jewelry brands isn't so far, though, everyone didn't know about it. One thing people must remember that Jewelry isn't limited to gold, silver and platinum but it includes more than our thoughts and world's top designers are offering their creations and innovative models.
Women can take the experience of lavishness and elegance by wearing these brands but have their pockets full of money because of their high cost. The list of top most expensive jewelry brands in the world is given below for you.
10: Chopard
The Swiss-based luxury jewelry brand Chopard was founded by Louis-Ulysse Chopard which is currently headquartered in Geneva, Switzerland. One of most expensive and luxurious jewelry brand in the world has a network of more than 100 stores across the globe. It offers fine collection of its masterpieces from well-known designers who add their full effort and creativity to final making of most elegant designs of Chopard which have been recognized and praised all around the world.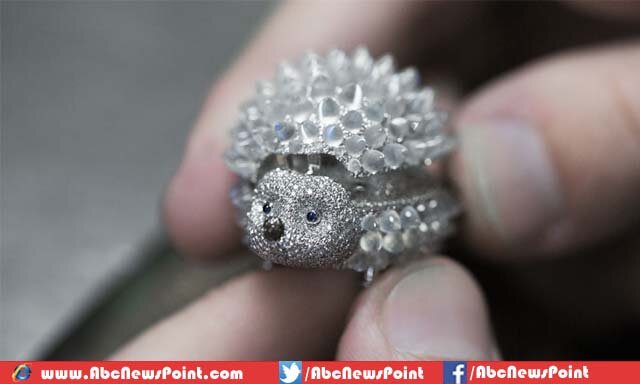 9: Mikimoto
Mikimoto is one of the world's most luxury brands and one of the best Japanese financial leaders which have been established by Mikimoto Kōkichi by creating the first cultured pearl and turned it to professional luxury pearl company Mikimoto. The company is known for its rarest collection of pearls including South Sea pearls, pink conch pearls, Titian pearls, and white pearls, uses 8K gold or platinum and almost all natural colored gemstones while string the pearls with finest silk thread.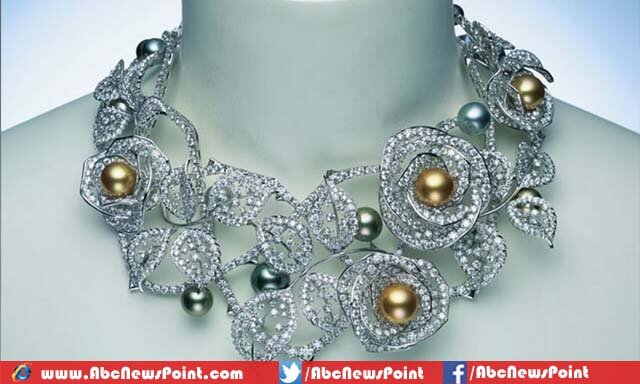 8: Bvlgari
The Italian luxury jewelry brand Bvlgari is among the most expensive jewelry brands in the world which was founded by Sotirio Bulgari in 1884. The jewelry brand is renowned for its colored gemstones, particularly sapphires having unique formats while few hallmark ornaments are coated with cabochon stones in bold shapes and vibrant colors. Bvlgari also create designs on demand and add most expensive gems along with gold and platinum for its high-profile customers becoming the luxurious one in the world.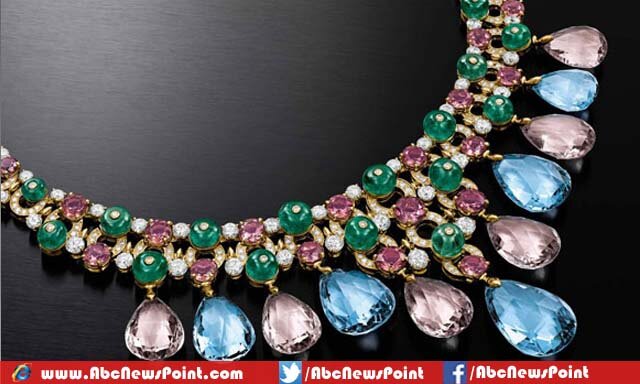 7: Piaget
Piaget is another high end jewelry brand which has been ranked among the luxurious and expensive jewelry brand all around the globe because of its elegant and esteemed creation which have been undoubtedly the rare and exclusive collection. The Swiss luxury brand was founded in 1874 by Georges Piaget and belongs to the Swiss Richemont group which renowned for its luxury products. One of most prestigious jewelry brand Piaget has very impressive and remarkable designs and expanded in various countries.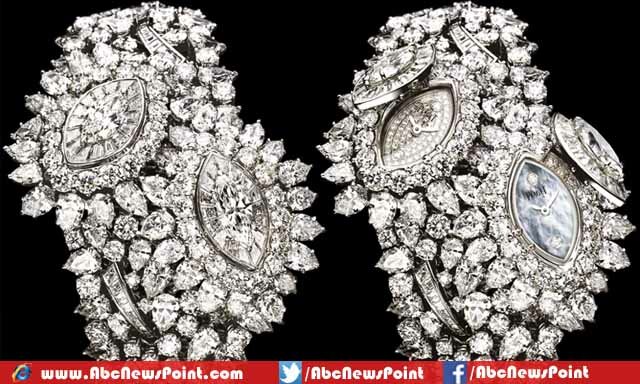 6: Graff
Based in London the British multinational jeweler Graff Diamonds specializes in high-end jewelry and watches in the world, founded by Laurence Graff. Graff Diamonds offer some of most lavish and graceful masterpieces from its most renowned designers which made them in very fine and excellent tone. The most fabulous jewels in the world is among the luxurious and expensive jewelry brands in the world which mostly products featured diamonds making the cost of its collections higher and higher.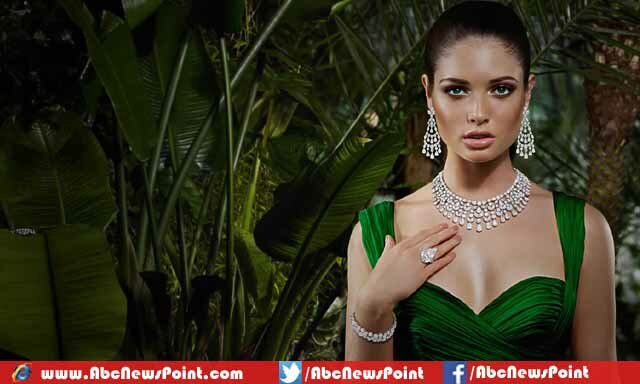 5: Tiffany & Co.
Established in 1837Tiffany & Company is an American worldwide luxury jewelry which specializes in , sterling silver, china, crystal, stationery and fragrances among other goods apart from its luxury collection of jewelry items. Tiffany & Co. is famous for its diamond jewelry which produces its articles with extreme style and grace adding the company in the list of most expensive jewelry brands in the world because of high dimensional whimsical motifs, brooch, pendant, and earring among other jewelry accessories.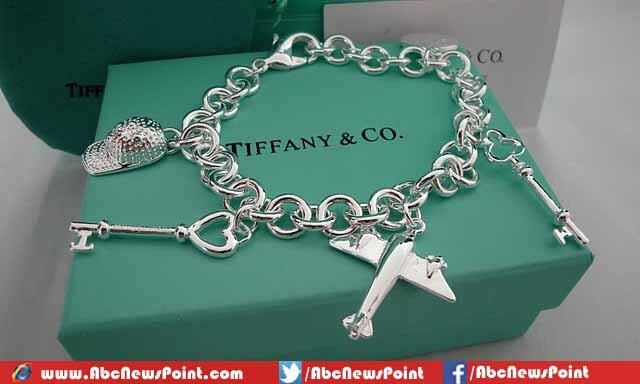 4: Buccellati
The Italian luxury jewelry maker Buccellati is known for its incomparable style and taste which can be seen only in the collection of this high end jewelry brands adheres to Roman fashion and manufacture quality gold ornaments. Buccellati has been added in the list of most expensive and luxurious jewelry brand across the planet which makes masterpieces which have been praised in almost in every corner of world having elegance and lavishness when being worn by any woman.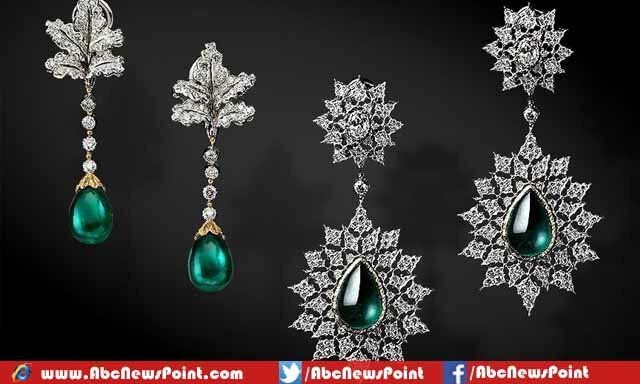 3: Van Cleef & Arpels
The French Jeweler Van Cleef & Arpels was founded by Alfred Van Cleef which based in Paris, France while its products have been served all around the world. Famed as one of most luxurious and expensive jewelry brand Van Cleef & Arpels has stores in Middle East and South East Asia and considered as most worn brand in this region. It used high technology to produce and setting of precious stones and its fine work became the reason of its popularity in the world which offers most prestigious collection of jewelry.
2: Cartier
Founded in Paris, France by Louis-François Cartier it is one of most expensive jewelry brand in the world which is among the historical jewelers having highest auctions for its collections and gives royal style to its customer for having elegance and lavishness it its creations. Its famousness can be accessed with that it has honor to create the designs for royal families including Duchess of Windsor who was really captivated from the collection of Cartier and ordered some jewelry for her.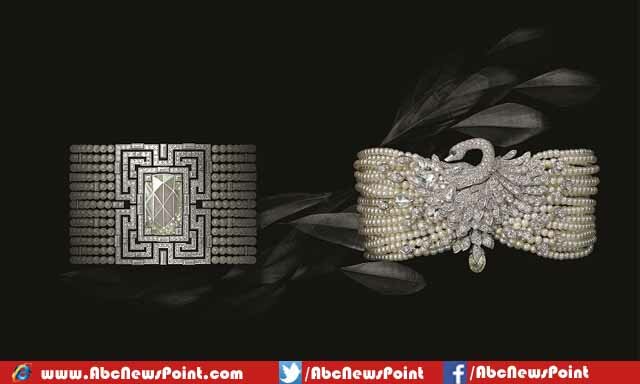 1: Harry Winston
The American luxury jeweler and producer of Swiss timepieces Harry Winston is the most expensive jewelry brand and undoubtedly most luxurious brand in the world. Founded by famous designer Harry Winston it is headquartered in New York, United States which deals in high quality jewelry products and most Hollywood celebrities preferred its collections for most special events like Emmys, Grammys and Oscars while its offers highest price jewelry around the globe having finest and premium manufacturing techniques for its jewelry collections.