Top 10 Most Expensive Shoes For Women in The World
Shoes are the most essential element of human accessories among others like clothes and considerably required both men and women with same intensity, though the quality and looks differs between male and female brands.
Women shoe brands are more common than men as manufacturers keen to make more stylish, elegant and attractive products that have been loved by females.
The term expensive in shoe category comes with the idea of encrusting stone and diamonds in footwear that made it exclusive and lavish one among other shoes making its highly priced.
There are number of brands offering such women shoes which are most classy and costly, the list of most expensive shoes for women all over the world is given below:
10: Diamond Dream Stilettos by Stuart Weitzman ($500,000)
The one of most expensive shoe for women Diamond Dream Stilettos is manufactured by top ranked world designer Stuart Weitzman, used by top celebrity Anika Noni Rose for 2007 Oscars. Diamond Dream Stilettos shoes are worth $500,000, 1,420 diamonds studded in it set in platinum encrusted in the shoe making it most lavish and stylish. The two-band shoe has diamond-coated circles at top of foot and silver band across the toes looks striking, making it more attractive and fine made footwear for women.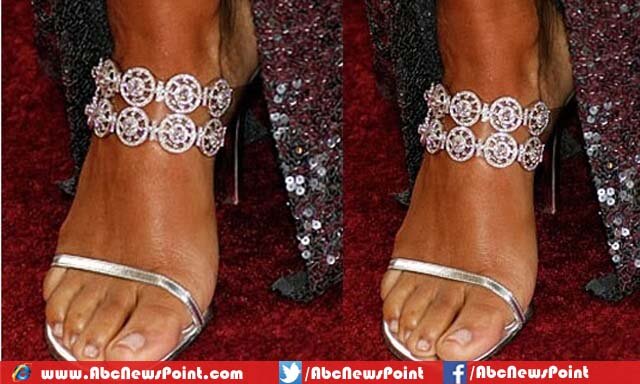 9: Ruby Slippers by the 'Wizard of Oz' ($612,000)
Dorothy in The Wizard of Oz shoes titled Ruby slippers actually burnish design which contain no special things like diamonds or high prices stones but only the red sequins which appears more classy and three crystals and bugle beads. Basically the Ruby slippers has not cost but the only reason that made it more expensive is it relates to the popularity of the movie that people want to own them following their relation with their favorite character in the movie and paid $612,000 for the paid making it most expensive women shoes in the world.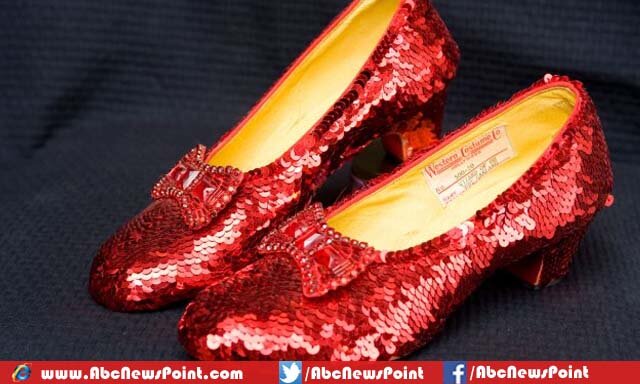 8: Marilyn Monroe by Stuart Weitzman ($ 1 Million)
Next comes to Marilyn Monroe Shoes, the pair is manufactured by again Stuart Weitzman, which is prominent firm in manufacturing luxurious and costly shoes in all over the world, pricing one million dollar, decked with satin rose having cluster of sparkling Swarovski crystals that it appears more neat and elegant. Regina King in 2005 Oscars has used the Stuart Weitzman's product auctioned the paid of most lush and verdant Marilyn Monroe for one million after wearing them for red carpet.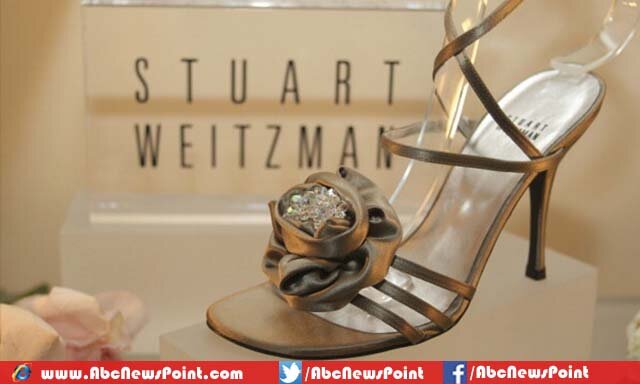 7: Retro Rose Pumps by Stuart Weitzman ($1 Million)
Million dollar women footwear Retro Rose pumps by Stuart Weitzman famous for striking designs that top ranked celebrities like to wear for captivating events. The most beautiful and attractive pair of Retro Rose Pumps front gave an astonishing look joint with 100 carats of 1,800 stunning Kwiat diamonds. The Hollywood dazzling lady Diablo Cody sizzled on the red carpet of Oscar 2008 with Retro Rose Pumps which has been enrolled in list of top expensive shoes in the world.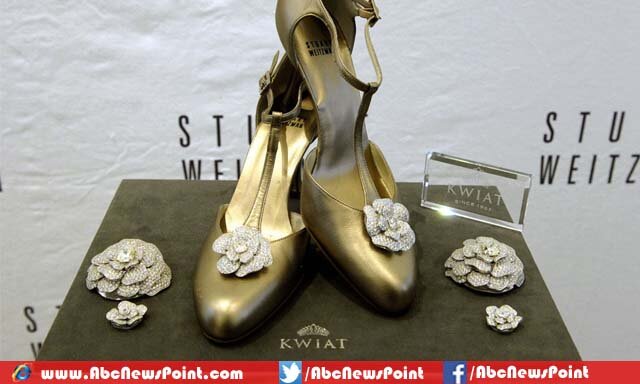 6: Platinum Guild stiletto by Stuart Weitzman ($1.09 million)
The truly glamorous, fancy and stylish Platinum guild stilettos from Stuart Weitzman is rare collection of the brand having all platinum fabric straps and 464 Kwiat diamonds encrusted in the straps. Platinum Guild stiletto is very modish footwear that is been among the top expensive shoes all around globe following it cost of $1.09 million. The diamonds used in the design can be removed easily for making it useable for informal occasions. Specially designed Platinum Guild Stilettos are worn by Laura Harring at eve of Oscar in 2004.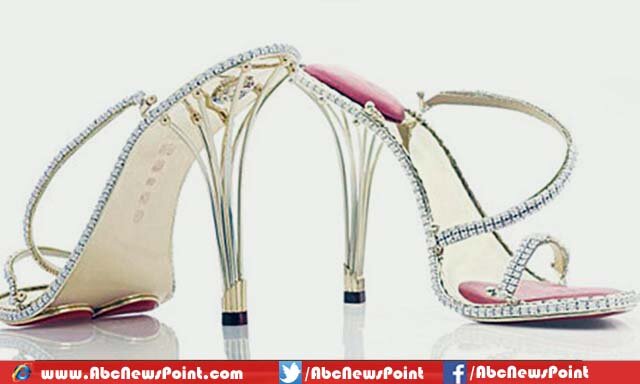 5: Ruby Stilettos by Stuart Weitzman ($1.6 Million)
Stuart Weitzman has brought the Ruby Stilettos against cost of $1.6 Million relating it with most popular Ruby Slipper, these are expensive not for popularity but for red satin with 600 rubies weighing nearly a pound each used in it. The classy pair of Ruby Stilettos has no description but only its attractive and elegant look that required no explanation of its cost. The pair has also among the rare collections manufactured specially for the academy awards but not used by any of celebrity yet.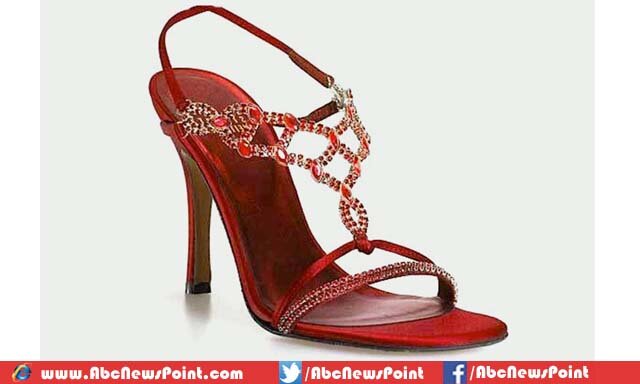 4: Cinderella Slippers by Stuart Weitzman ($2 Million)
The bearish dream Cinderella Slippers has 565 jewels weighing 55 carats in platinum setting at laces, one of most fine and voguish creation from Stuart Weitzman which has repeated name in this list because of its amazing shoe collection especially for women. The $2 Million Cinderella Slippers has been worn by gorgeous and stunning beauty Alison Krauss at 2004 Oscars and the only lady who has marked her appearance in this trendy pair that stands among expensive footwear in the world.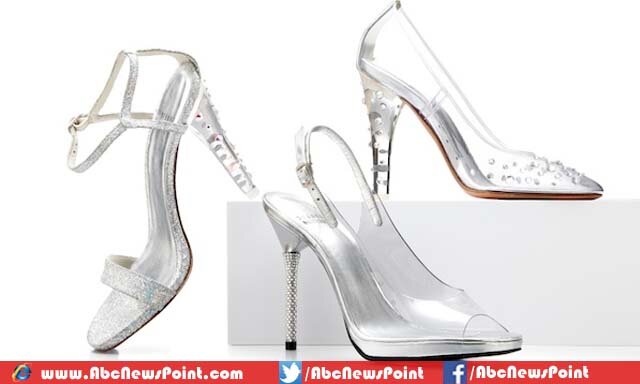 3: Tanzanite Heels by Stuart Weitzman ($2 Million)
Startling and remarkable teamwork of Weitzman and high end jewelry designer Eddie Le Vian brought Tanzanite Heels to the women who want to own the most elegant and expensive thing including shoes. The silver leather made footwear has an ankle strap on top looks like necklace while the behind strap has been coated with 28 carats of diamonds and 185 carats of elegant bright blue tanzanite stones while the sagging 16 carat tanzanite drop made the pair just staggering costing $2 Million.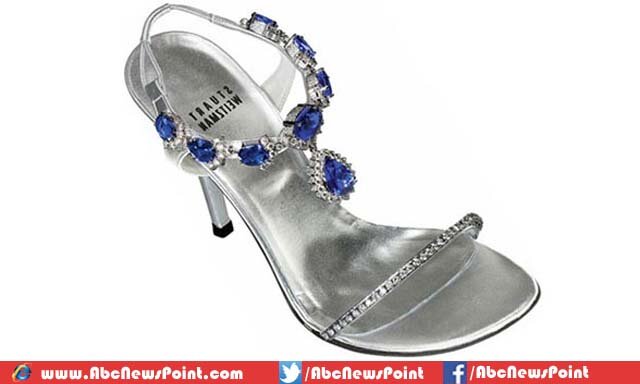 2: Ruby Slippers by Harry Winston ($3 Million)
Harry Winston designed Ruby Slippers is actually the duplication of Dorothy's Ruby slippers used in the movie and got fame all around planet but the latest version came up heavy jewelry and art-work. It has been reported that Winston is left busy for 2 months to give it real appearance while he made Ruby Slippers as tribute to The Wizard of Oz at its 50th anniversary of the film's release. The cited shoes have 1,350 carats of rubies along with 50 carats of diamonds, replaced the artificial stones with the original one making it most expensive.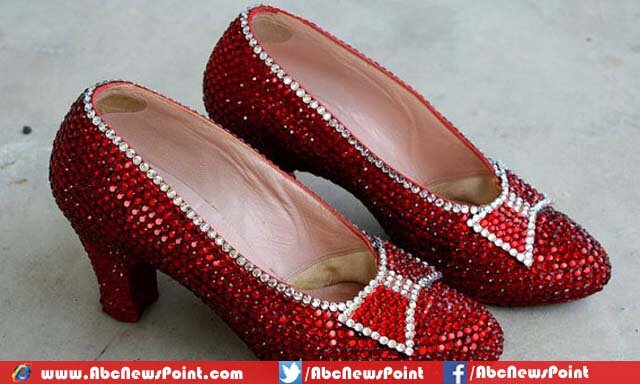 1: Rita Hayworth heels by Stuart Weitzman ($3 Million)
Here the top expensive women footwear Rita Hayworth heels is an exclusive shoe pair from Stuart Weitzman having multiple art work including rubies, diamonds and sapphires. The rust-colored satin made open-toed heels was first worn by Rita Hayworth in film Shawshank Redemption then owned by her daughter Princess Yasmin Aga Khan. The cost of Rita Heyworth heels, which have been used by several beauties and marked appearance at their most special events, is nearly three million dollar.