Top 10 Richest Hollywood Celebrities In
Hollywood is world of glamour, beauty, fashion and wealth, there are numerous celebrities who are beautiful, glamorous, fashionable and wealthy.
The American film industry is full of richest one's who have very successful life, most popular and famous celebrities all over world.
To survive in Hollywood is not an easy assignment but anyone can do it with hardworking and extraordinary abilities and could be the richest celebrity in industry.
Top 10 richest Hollywood celebrities are given under as with their respected net worth.
10. Angelina Jolie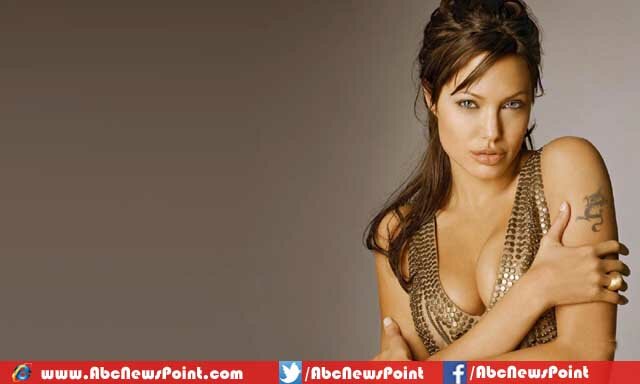 Angelina Jolie, the most gorgeous, stunning and dazzling star of American film industry, also enlisted her in top richest celebrities of Hollywood with net worth of $120 million. Born on June 4, 1975 Jolie is very popular not only for her acting but she is also an author, director and producer as well, despite of all these the striking actress is a humanitarian worker. Angelina has named as UNHCR Goodwill Ambassador in 2001 and received 'Jean Hersholt Humanitarian Award' and the 'Order of St Michael and St George (DCMG)' for her human efforts. Being a part the Jolie also considered as Hollywood's highest-paid actress in last decade, nominated many time for different categories and won many of them.
9. Drew Barrymore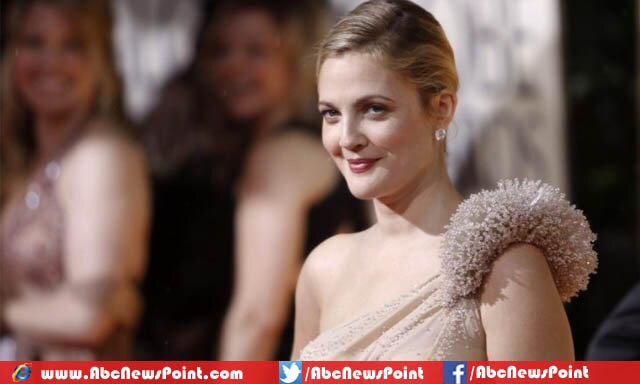 The granddaughter of film legend John Barrymore, Drew Barrymore has not left her family position of acting but also added numerous accolades with it by being an author, director, producer and model. The actress has faced camera in just age of 11 months by taking part in television advertisement, started TV career from 1978 while debut in film industry in 1980 by appearing in Altered States. The actress successfully transited her into adult actress by doing Poison Ivy, Boys on the Side, Bad Girls and Everyone Says I Love You, enrolled herself in top richest Hollywood celebrities with net worth of $125 million.
8. Robert Downey Jr.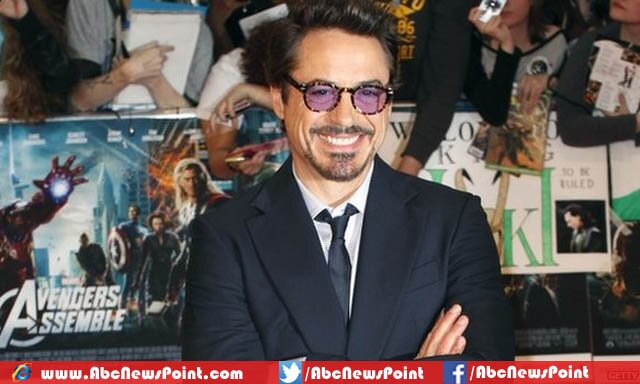 Taking start from his father Robert Downey Sr.'s film Pound in age of five, the Robert Downey Jr. didn't see her back steps and began very successful journey of acting, singing and production. Downey has done numerous hits those managed to collect 500 million at box office including 'The Avengers' and 'Iron Man 3'. He has cited at the top of Hollywood's highest-paid actors by well known site. 'Avengers: Age of Ultron' stars has added to the list of richest Hollywood celebrities with $140 million in his pocket.
7. Jennifer Aniston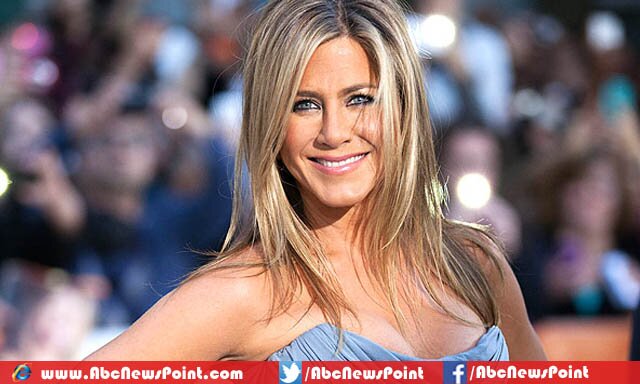 Aniston has also nurtured a big-screen career, often alternating independent films like 'Office Space' and 2002's 'The Good Girl' and big-budget productions like the Jim Carrey vehicle 'Bruce Almighty'. Born on February 11, 1969, the actress is well known director, producer, and businesswoman. Horrible Bosses actress has been nominated frequently, stand among the top paid actress in Hollywood also cited as most beautiful woman in the world and with total of $150 million she also ranked in to richest Hollywood celebrities.
6. Drew Carey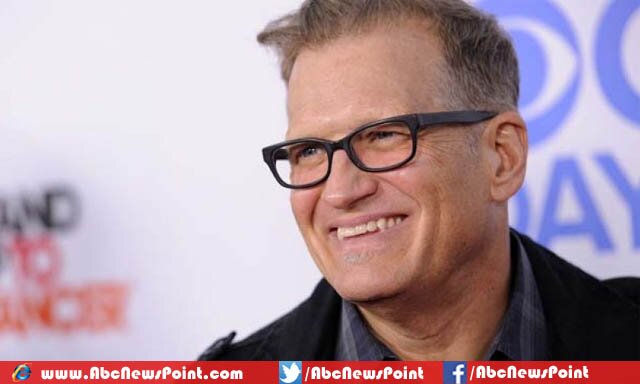 Drew Allison Carey was born on May 23, 1958, is a well known comedian, actor and sports executive as well, he has starred in several sitcoms and gained popularity worldwide. The stand-up comedy honored is not only the owner of the Major League Soccer team 'Seattle Sounders FC' but also a member of 'WWE Hall of Fame'. The comedian has named him in the top richest Hollywood celebrities with net worth of $165 million by appearing in music videos, television and series several films.
5. Julia Roberts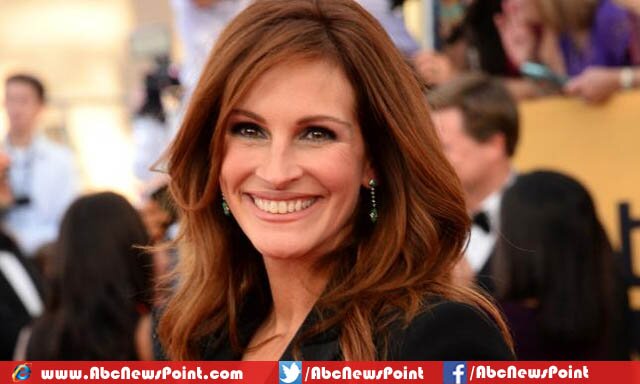 The American actress Julia Roberts has gained popularity with her romantic-comedy epic 'Pretty Woman' in 1990 for which she received several awards including Golden Globe Awards. Julia has listed for highest paid actress in 1990's, also named in one of most beautiful woman in world eleven times and with total wealth of $165 million she also added in list of top richest celebrities in Hollywood. The successful releases of Julia Roberts include 'Ocean's eleven', 'Ocean's twelve', 'Charlie Wilson's War' and 'Mirror Mirror'.
4. Leonardo DiCaprio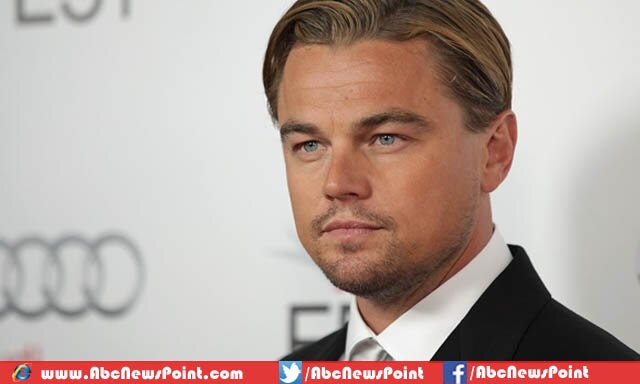 Leonardo Wilhelm DiCaprio has started his acting career in the early 1990s with appearance in TV series like 'Santa Barbara' and 'Growing Pains' while debut in films by acting in 'This Boy's Life'. DiCaprio has very successful acting career also has production company named Appian Way Productions. Shutter Island star enlisted in top richest Hollywood celebrities with net worth of $200 million, have many box office hits such as Body of Lies, Orphan, Inception, The Great Gatsby and The Wolf of Wall Street. Currently, the actor has associated with production giant Netflix and started working to make documentaries.
3. Adam Sandler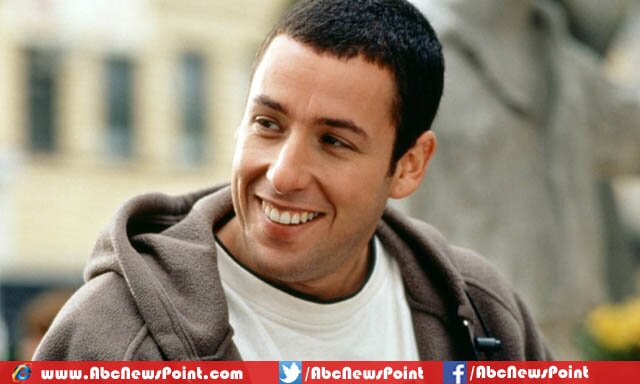 Adam Richard Sandler, was born on September 9, 1966, is an American actor, screenwriter, musician, comedian, film producer, and entrepreneur. Sandler is also in the list of richest Hollywood celebrities with net worth of $300 million, did numerous comedy genre films like 'Happy Gilmore', 'The Waterboy', 'Mr. Deeds', 'Punch-Drunk Love' and 'Funny People'. Sandler Production Company, which he founded in 2007, also produces several television series and films.
2. Bill Cosby
The American stand-up comedian Bill Cosby made his first appearance in San Francisco in 1960's, best known for cartoon comedy series Fat Albert and the Cosby Kids. Cosby has been recognized all over America with his sitcom 'The Cosby Show', has numerous comedy albums, music videos, films and TV series. The comedy icon of United States has listed in the top richest celebrities in the world with the total of $350 million in his pocket.
1. Tyler Perry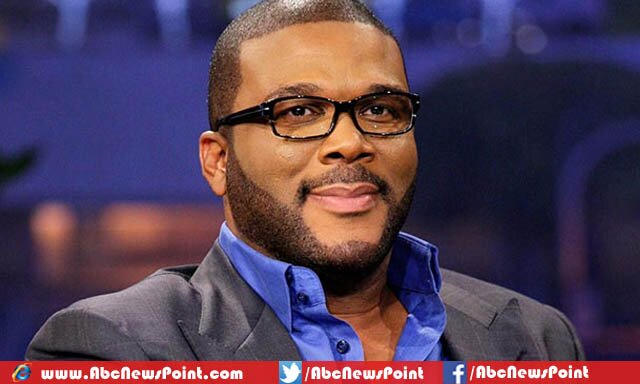 The gospel genre specialized Tyler Perry has numerous accolades under his belt including actor, director, screenwriter, playwright, producer, author, and songwriter. A famous ranking site cited him the top paid entertainment icon in the world of entertainment, also added at the top of richest Hollywood celebrities with net worth of $400 million. The actor has lot of film work as producer, writer or actor, also did frequent stage work which have been well recognized all over the world.