Top 10 Luxury Watch Brands in the World
For many watch enthusiasts there is often a strong sentiment attached to one particular watch brand which tells multiple stories from its maker to wearer. A watch is more than just a time telling tool but it also considered to be much important accessory of man that reflects its thinking, attitude and behavior.
There are numerous luxury watch brands available in market which offers quality with exceptional elegance and stylishness to people who want to take the experience of luxuriousness. In all of more than hundred of brands few are impeccable and incomparable because of taste, uniqueness, appearance, style, interior and exterior; provide their best against its cost.
One thing should be kept in mind that these brands are considered as most luxurious and costly all over the world, the list of top ten most expensive watch brands in the world in given below for you.
10: Rolex
The largest single luxury watch brand Rolex is a Swiss watch brand based in Geneva, Switzerland considered as most commercially powerful company in the world. Rolex has several accolades under its belt led to innovative world including waterproof wristwatch, automatically changing date on the dial, two time zones at once, automatically changing day and date and chronometer certification wristwatch. Rolex timepieces are renowned for their excellent investment value and well preserved vintage models which are more reliable among other timepieces.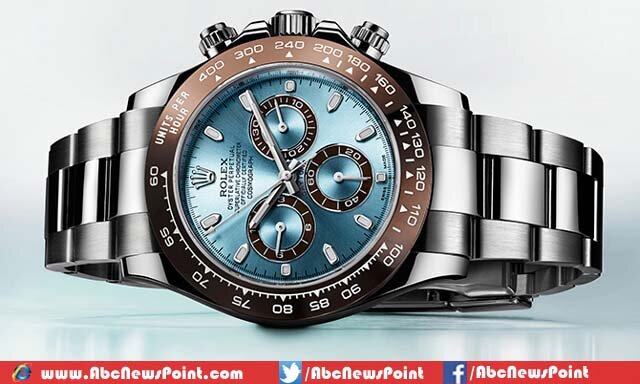 Also see: Top 10 Most Expensive Rolex Watches In The World
9: Ulysse Nardin
Ulysse Nardin was founded in 1846 by Ulysse Nardin which is another luxury Swiss watch manufacturer headquartered in Le Locle, Switzerland. The watch brand is best known and widely respected because of its highly accurate marine chronometers, design and technical makeover. The manufacturer has managed to get 18 international gold medals and more than 4000 first prizes in chronometric after it has been acquired by Rolf Schnyder who started producing innovative timepieces with pioneering material and techniques making its one of luxury watch brand in the world.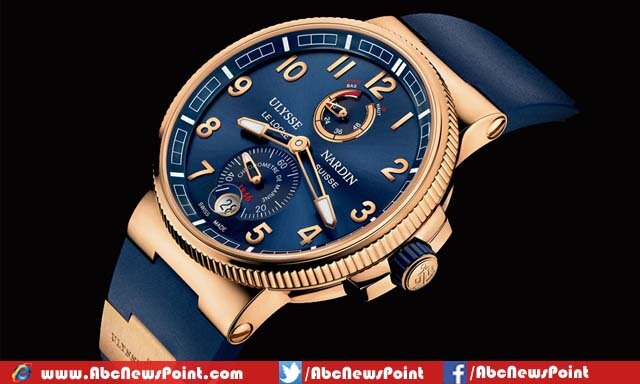 8: Blancpain
Founded by Jehan-Jacques Blancpain is owned by Swatch Group Ltd and and headquartered in Biel Switzerland, named among one of the oldest surviving watch-making companies in the world. The company didn't emphasis on quantity but only the quality and produced thirty watches per day with each watch being crafted by a sole watchmaker. One of most complicated mechanical watch maker has launched the world's smallest movement and world's thinnest movement becoming the luxury watch brand on the planet.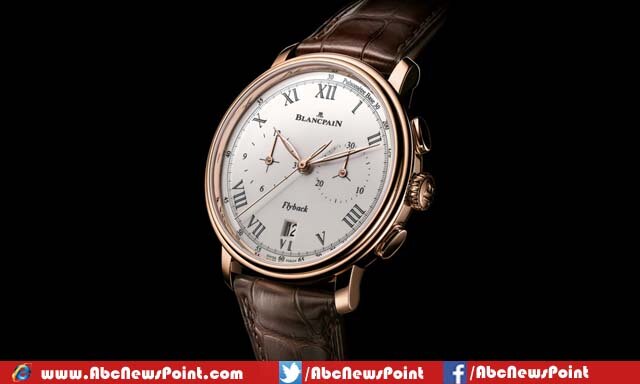 Also see: Top 10 Most Expensive Shoes In The World
7: Girard-Perregaux
Dating back to 1791 Girard-Perregaux was founded headquartered in La Chaux-de-Fonds, Switzerland, and the high-end Swiss watch manufacture is one of most luxury watch brand in the word. Girard-Perregaux is best known for its timeless and more classic designs that lead to luxurious experience to its owner who love to spend money on that exclusive timepiece. It provides a wide collection of amazing movements that Vintage 1945, Girard Perregaux 1966 and Laureato Evo.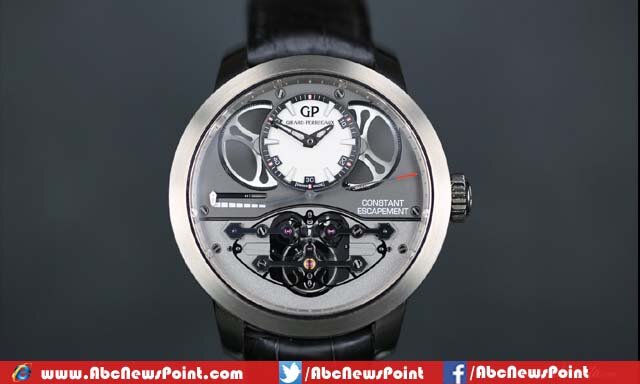 6: Jaeger-LeCoultre
Based in Le Sentier, Switzerland Jaeger-LeCoultre is a luxury Swiss watch founded by Antoine LeCoultre dating back to first half of nineteenth century. Jaeger LeCoultre is undoubtedly one of the most prolific in-house movement manufacturers and one of most luxurious watchmaker over the years. The high-end collection of Jaeger-LeCoultre timepieces are Reverso, Duoplan, Joaillerie 101, Atmos, Memovox which are some of elite and incomparable movements of the company making one of the world's most complicated wristwatches and timepiece of near-perpetual movement.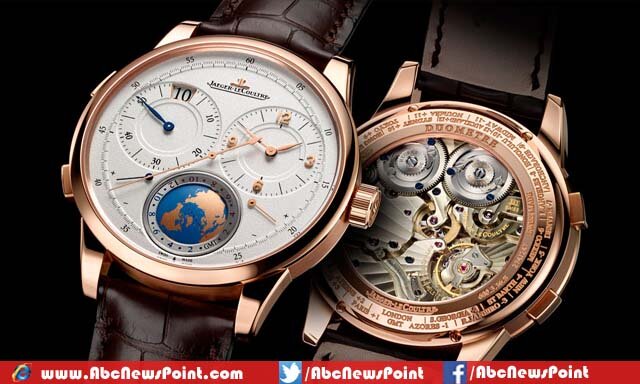 5: Audemars Piguet
The luxury Swiss watches manufacturer Audemars Piguet is founded in 1875 by Jules-Louis Audemars and Edward-Auguste Piguet which headquartered in Le Brassus, Switzerland. The company specializes in high complex mechanical watches with more innovation and creativity stands among the oldest watch manufacturers in the world under name of its founding family. Audemars Piguet collection are considered as most elegant and stylish timepieces in the world for which it has been added in the list of top most luxury watch brand across the globe.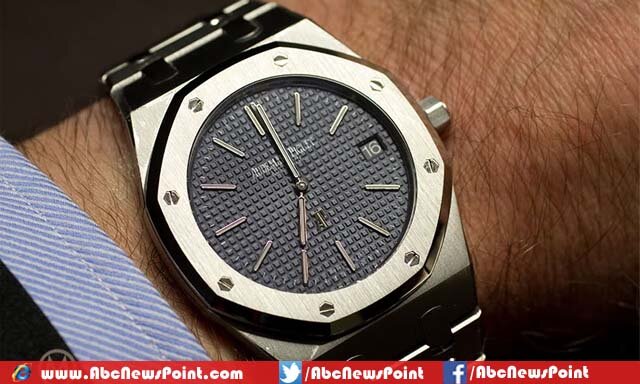 Also see: Top 10 Most Expensive Clothing Brands In The World
4: A. Lange & Söhne
The high quality watch maker A. Lange & Söhne is based in Glashütte, Germany and regarded as one of the best high-end watch manufacturers in the world because of unique and sole watch makings. A. Lange & Söhne persist to craft exceptional mechanical masterpieces ever to enlist it among top most luxury watches all over the world. The company has been stand on one goal for several generations to craft timepieces that are at the height of international standards, originality and novelty among other watch brands on the planet.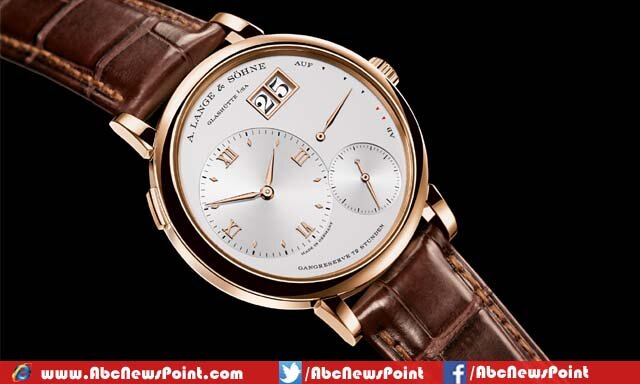 3: Breguet
Breguet is considered one of the finest Swiss manufacturers of luxury watches was formed in Paris in 1775, by Abraham-Louis Breguet, nowadays associated the The Swatch Group. Breguet has been producing its praiseworthy timepieces since 1976 in the Vallée de Joux that located in Switzerland. Luxury watchmaking industry has its prominent recognition worldwide markets because it appear elegant, well-designed, hence tagged in our list of Top 10 Luxury Watch Brands in the World at third rank.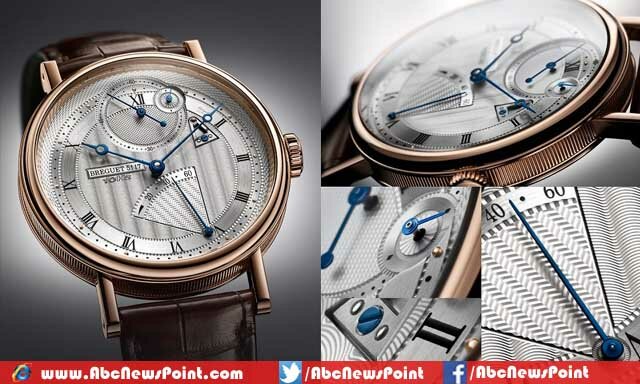 Also see: Top 10 Most Expensive Laptops In The World In
2: Vacheron Constantin
Luxury Swiss manufacture of prestige watches, Vacheron Constantin who known as worlds well-designed and graceful watches making company, created in 1755, by Jean-Marc Vacheron. The company has been associated with a brand of the Richemont group, and critically acclaimed for its praiseworthy creations while making in Geneva and Vallée de Joux. Vacheron Constantin emerged an active member of the Federation of the Swiss Watch Industry FH.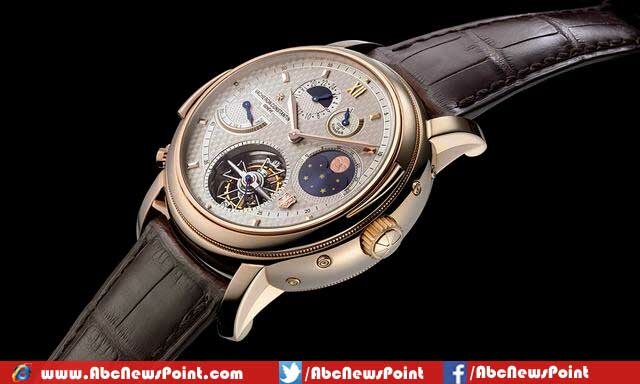 1: Patek Philippe
The Swiss ultra-luxury watch manufacturer Patek Philippe well known for its accuracy and craftsmanship as it is for its exceptional and elite timepieces ever in the world, reason why it placed on the top ranked in our list of top most luxury watch brands in the world. It's designed and manufactured timepieces and movements are among the high-end watches having some of most complex mechanical watches for which it is one of most high-status mainstream watch brands.