Top 10 Highest Grossing Hollywood Movies Of All Time
Hollywood is one of most popular and world's biggest entertainment which are producing number of movies every year in each genre. The makers of American film industry best knew how to capture the audience from all over the world while the use of advanced technology, unique and impressive plot, fine acting, ideal direction and fantastic approach to make movies led towards blockbuster releases which have well-liked in all of region of the planet.
Well it is about Hollywood that how they are making critically and commercially successful releases, another reason of being most popular is that producers are considering launching sequels than that of complete story which became the reason of more appeal and interest in coming installment of movies.
Numerous Hollywood ventures went above the expectations and broke the box office records and became the highest grossing movies, here we have made a list of top grossing movies with its net worldwide collection.
10: Transformers: Dark of the Moon ($1.124 Billion)
The American science fiction action film and third live-action Transformers film series which is directed by Michael Bay and produced byDon Murphy along with Tom DeSanto and Lorenzo di Bonaventura. The film was distributed by Paramount Pictures worldwide and released on June 29, 2011 in United States under banner of di Bonaventura Pictures and Hasbro production companies.
Transformers: Dark of the Moon stars Shia LaBeouf, Josh Duhamel, Kevin Dunn, John Turturro, Tyrese Gibson, Jess Harnell and Julie White, Hugo Weaving and Charlie Adler. The film is among top highest grossing Hollywood movies for collection of $1.124 billion and highest-grossing film in the Transformers series.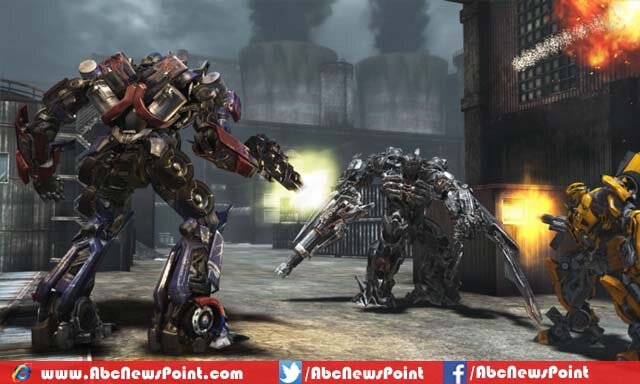 Also see: Top 10 List Of Best Hollywood Movies In
9: Iron Man 3 ($1.215 Billion)
Produced by Marvel Studios Iron Man 3 is third sequel to Iron Man series which features Marvel Comics character Iron Man, the film is one of highest grossing Hollywood movies in the world for net earnings of $1.215 Billion.
Robert Downey Jr. has played the lead roles in the movie while Gwyneth Paltrow, Guy Pearce, Stephanie Szostak, Don Cheadle, Rebecca Hall, and Ben Kingsley are among the supporting cast. Released on May 3, 2013 the superhero film has been considered as critical and commercial success which became the second highest grossing movies in the United States.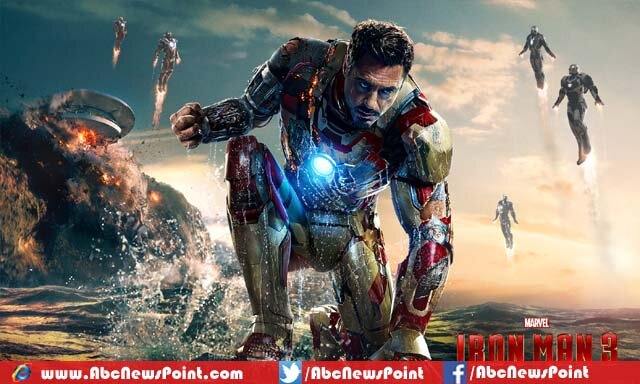 8: Frozen ($1.279 Billion)
Walt Disney Animation Studios produced Frozen is an animated musical-comedy ventured accumulated nearly $1.3 billion at box office worldwide becoming the highest grossing animated movie of all time and one of highest grossing Hollywood film.
Directed by Chris Buck and Jennifer Lee Frozen's production has been handled by Peter Del Vecho and distributed with collaboration of Walt Disney Studios and Motion Pictures. Released on November 27, 2013 in United States it became the best-selling film of the year in the United States which has received Academy Awards, Golden Globe Award, BAFTA Award and Grammy Awards collectively.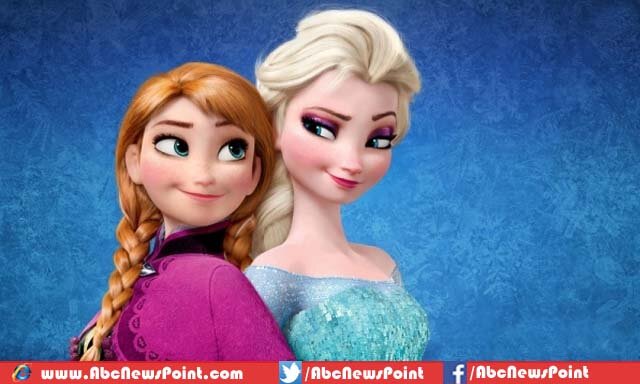 Also see: Top 10 Most Expensive Movie Of Hollywood In The Year Of
7: Harry Potter and the Deathly Hallows – Part 2 ($1.342 Billion)
David Yates directorial Harry Potter and the Deathly Hallows– Part 2 is a fantasy film and second part of based on the novel Harry Potter and the Deathly Hallows. The screenplay of the movie is written by Steve Kloves while it is co-produced by David Heyman, David Barron and J. K. Rowling. Distributed worldwide by Warner Bros.
Pictures Harry Potter and the Deathly Hallows – Part 2 was released on 15 July 2011 under banner of Heyday Films Production Company and managed to collect $1.342 Billion and became the highest grossing film in Harry Potter series and highest grossing Hollywood movie in 2011.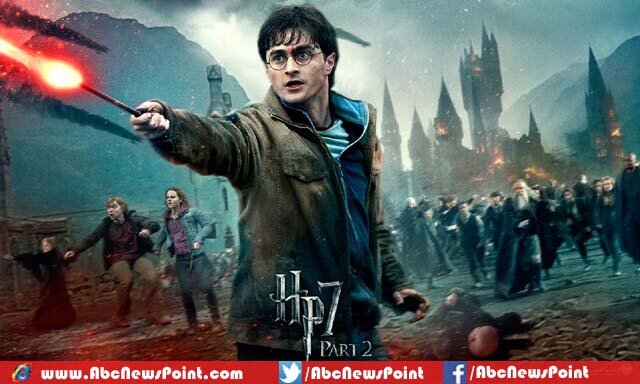 6: Avengers: Age of Ultron ($1.398 Billion)
Based on Marvel Comics superhero team the Avengers is the sequel to The Avengers and the eleventh installment in the Marvel Cinematic Universe.
The American superhero film Avengers: Age of Ultron was released on May 1, in the United States by Marvel Studios and grossed more than $1.3 billion all over the world, making it sixth-highest-grossing film of all time and third-highest-grossing film of. Directed by Joss Whedon the film was produced by Kevin FeigeRobert Downey Jr., Chris Hemsworth, Mark Ruffalo, Chris Evans, and Scarlett Johansson reprised their roles in the film among other cast members.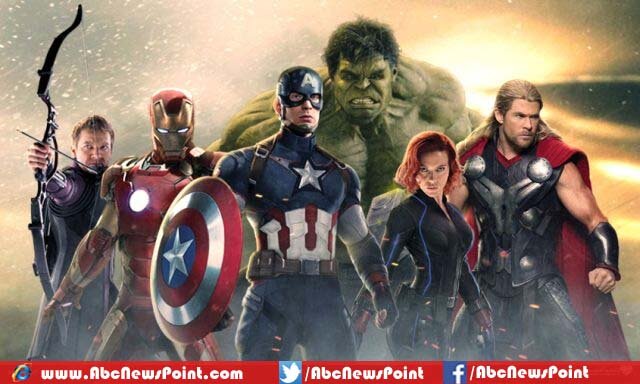 Also see: Top 10 Richest Hollywood Actresses In The World
5: Furious 7 ($1.512 Billion)
One of all time highest grossing Hollywood movie Furious 7 is an American action film and seventh installment in The Fast and the Furious franchise starring Vin Diesel, Dwayne Johnson, Paul Walker, Michelle Rodriguez, Jordana Brewster, Tyrese Gibson, Chris Bridges and Kurt Russell among other supporting cast.
Directed by James Wan the film was written by Chris Morgan and produced by Neal H. Moritz and Vin Diesel under name of Original Film and One Race Films. Released on April 3, in the United States Furious 7 is still screening on cinemas in various countries and earned up to $1.512 billion till date against estimated budget of $190 million.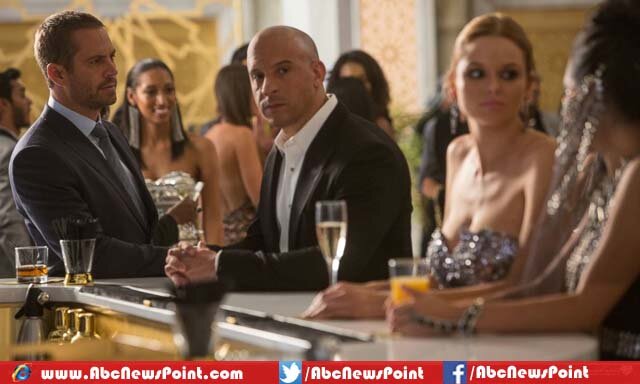 4: The Avengers ($1.519 Billion)
Based on the Marvel Comics superhero team The Avengers is another one of highest grossing movie in American film industry which collected $1.519 Billion and becoming the third highest grossing movie of all time in world.
Distributed by Walt Disney Studios and Motion Pictures the film hit the cinema screens of United States on May 4, 2012 featuring Robert Downey Jr., Chris Evans, Mark Ruffalo, Chris Hemsworth, Scarlett Johansson and Jeremy Renner playing the lead roles in the movie. Joss Whedon directorial was penned by Joss Whedon and produced by Kevin Feige which has received extreme praise from critics.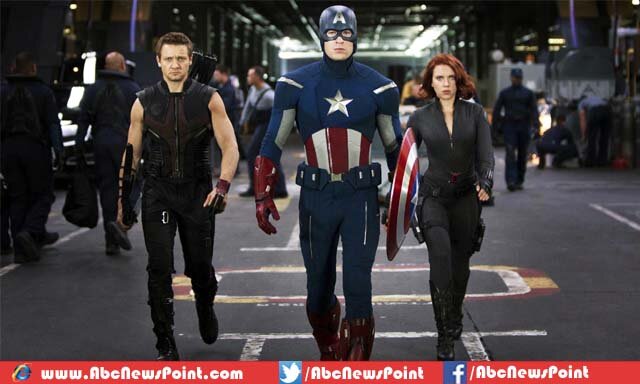 Also see: Top 10 Richest Hollywood Actors In The World
3: Jurassic World ($1.56 Billion)
American science fiction adventure film Jurassic World is the fourth installment of the Jurassic Park series which was released on June 12, following worldwide distribution from Universal Pictures. Frank Marshall and Patrick Crowley produced the film has been directed by Colin Trevorrow under banner of Amblin Entertainment and Legendary Pictures Production Companies.
Jurassic World has broke several records and generated more than $1.5 billion in box office revenue becoming the highest grossing Hollywood film in the world, it stars Chris Pratt, Bryce Dallas Howard, Vincent D'Onofrio and Ty Simpkins among other pivotal cast of the movie.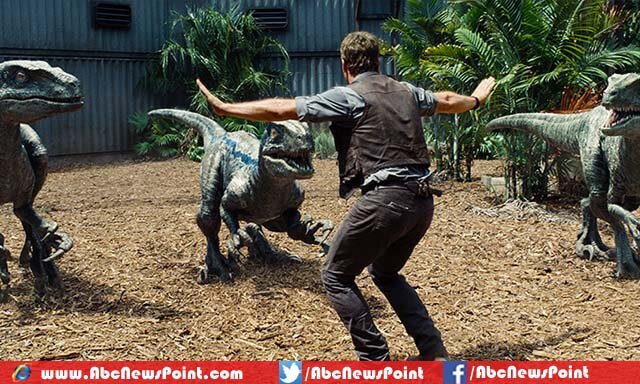 2: Titanic ($2.187 Billion)
The romantic-disaster film Titanic is James Cameron directorial who also penned and co-produced the most successful venture of Hollywood at that time which stars Leonardo DiCaprio and Kate Winslet playing the lead roles among others including Billy Zane, Kathy Bates, Frances Fisher and Bernard Hill.
The film stayed highest grossing movies of all time for twelve years with net collection of $2.187 Billion worldwide which is undoubtedly a critical and commercial success from American film industry. Released on December 19, 1997 Titanic is collaborative production of 20th Century Fox, Paramount Pictures and Lightstorm Entertainment which has received numerous awards, nomination and wide appreciation from critics and audience as well.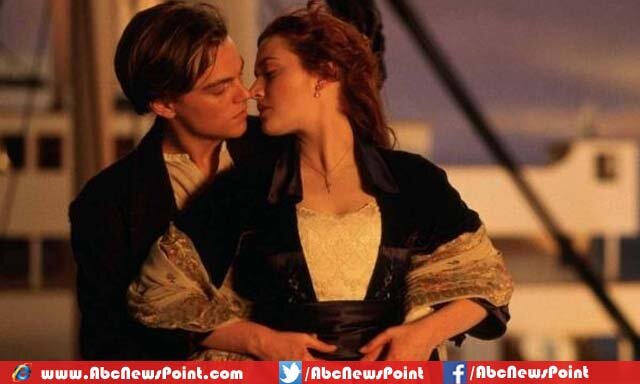 Also see: Top 10 Hottest And Sexiest Hollywood Actress In
1: Avatar ($2.788 Billion)
Avatar is an American blockbuster and most successful movie of all time which has been released on December 18, 2009 in the United States and grossed massive collection of $2.788 billion all around the globe making it the highest grossing Hollywood movie and highest grossing movie ever.
The science fiction film was directed and written by James Cameron and also co-produced with Jon Landau, the film was highly praised by critics especially for its visual effects. Sam Worthington has played the key roles while Zoe Saldana, Stephen Lang, Michelle Rodriguez and Sigourney Weaver are the pivotal characters of the movie.