Fast and Furious 7 Appears the Fastest Billion Dollars Making Machine on Box Office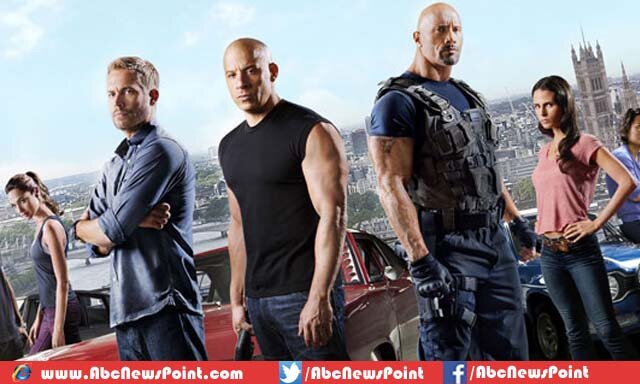 Hollywood's successful franchise American-action-thriller film Fast & Furious remained highest earner ever and its every version created huge records on box.
Being a most-awaited version Furious 7 rocked in theaters by its limited release and being calling fastest dollars making machine.
James Wan's spectacular creation stunned every watcher with mind-blowing stunts and scenes which discovers seventh version of Fast & Furious which released first on 26 March, in Croatia and after that being released on other big screens worldwide by planned schedule.
After 18 days of its release, Furious 7 has broken every record which built by other movies.
It has been becoming world's most-watched venture in very short time because of its praiseworthy cinematography and perfect characters which played by experienced actress/ actors.
A report was published on Box Office Mojo about its ongoing earnings ratio which stunning everyone and trying to cross highest earner in past 'Aviator' and 'Titanic'.
The 40-year-old late Paul Walker who lost his life in a deadliest car crash in California with friend on 30 November, 2013, left the filming incomplete which had been completed by his younger actor brothers Cody Walker, movie Furious 7 became highest grosser than other installments of renowned franchise.
One of the producers of Furious-7 Vin Diesel who also plays lead role (Dominic Toretto) in this venture has revealed that film win definitely bag Oscar for Best Picture in terms of its positive reviews from critics and being acclaimed by the audience who were dying to see it for months.
Diesel predicted like this, "Universal is going to have the biggest movie in history with this movie.
It will probably win best picture at the Oscars, unless the Oscars don't want to be relevant ever."