Vin Diesel Goes Sentimental While Singing a Tribute to Paul Walker at MTV Movie Awards
After about two years, those who love a lot Paul Walker, couldn't remove him from mind and Hollywood's well-known filmmaker-actor Vin Diesel is one of them as he was his close friend and loved him a lot.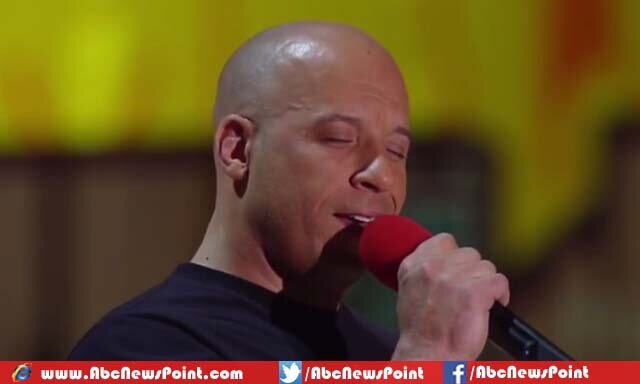 While remembering friend, Vin Diesel sang a tribute to co-star of 'Furious 7' Paul Walker at the MTV Movie Awards in Los Angeles.
The 47-year-old star goes sentimental while singing a tribute to Walker on stage at Walker at Sunday night, MTV Movie Awards in Los Angeles.
It was first time happened that lead actor of Furious 7 attended ceremony with Walker who lost his life in a car crash in 2013, sang Wiz Khalifa's hit 'See You Again'
Diesel said, "The last time I stood on this stage I was with my brother Pablo. So I love that little intro you just did with that beautiful song."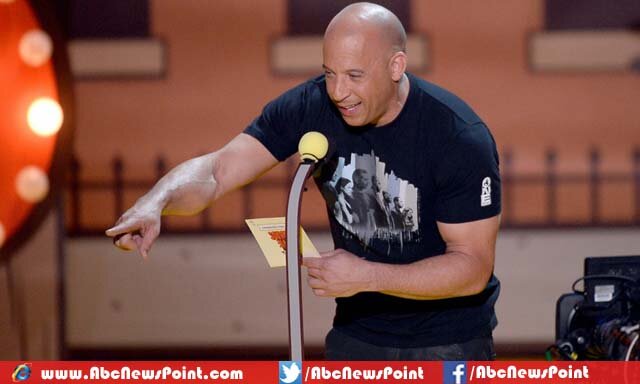 Diesel remained fail to remove memories of his close friend because both spend much time each other as well considered each other as brothers and his absence tease Diesel a lot as he wasn't thought about Walker's death ever.
Diesel sang Wiz Khalifa's super hit number See You Again because it has all as reflects their close friendship. He sent message to late friend who is on skies, couldn't forget him and still love him while missing him all the time as he was best to him.
Lyrics of track, "It's been a long day without you– my friend. I'll tell you all about it when I see you again."
Song 'See You Again' was actually composed for Furious 7, father of three children Hania Riley Sinclair, Vincent Sinclair and Pauline Sinclair, thought it tells story of his friendship with Walker.
The song was written as well performed by Khalifa, diesel and Charlie Puth.