Watch Video Final Fast And Furious 7 Trailer Revealed Watch Paul Walker's Final Scenes
A New trailer for Fast & Furious 7 has revealed — revealing more biff, more guns, more fast cars and daring stunts.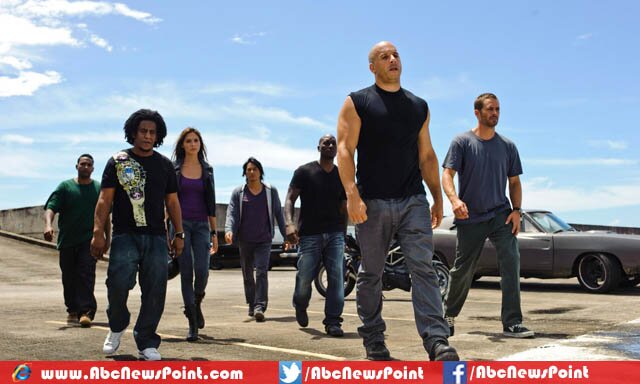 The fast and furious 7 has got more action, more thrill and more daring stunts for its audience. In first sequel of the famous Hollywood action movie Fast & Furious 7 you saw cars dropping from the plane and then in other part you saw Van Diesel's Skyscraper driving stunt at the super bowl.
But the new trailer of the fast and furious 7 unleashed the most amazing and thrilled scenes which you have not seen nor imagined before. The new trailer of the fast 7 furious seven reveals usage of more cars in the movie, showed more guns, stunts and hot babes in the fore coming movie.
The fast and Furious 7 which was considered as the final part of the sequel and the movie which was the final and last movie of Paul Walker, which he was making at the time he died. The movie was completed by his brothers Cody and Caleb Walker.
In this movie Fans will also see Dwayne Johnson aka The Rock, take on the new villain in the movie, Deckard Shaw, played by Jason Statham.
fast and furious 7 trailer official

All parts of fast furious have been able to draw audiences to the cinemas. This part would not be any lesser than the previous parts in fact it is being believed that this part will draw more audience and will be most appreciated and liked in comparison with its previous parts.
Another reason that this movie will come out to be a super hit at box office is because Paul walker has made his last appearance in this movie and it's expected that his fans will come to watch this movie in order to pay their tribute to Paul Walkers.