Top 10 List of Largest Cities in the World
Largest Cities in the World
The population of world is increasing with the passage of time and cities of various countries became megacities with highest number of inhabitants living in the metropolitan area of the city.
To rank top largest cities in world we have analyzed the population with respect to people lived in all surrounded areas outside of the established border of the city. The list contains most of Asian cities while some of American cities also included in the list of top largest cities around world with respect to total resident living in the city while few of them also have large land area while other could be ranked among densely populated cities on planet.
The figure of population contains the most recent estimated data from reliable sources to make the list most accurate and updated for the users. The list of top largest cities in the world is given below for you.
10: Lagos, Nigeria (21,000,000)
Lagos is most populous city of Nigeria which has population around 21,000,000 becoming the largest metropolitan area in Africa. It is one of fastest growing city in the region while it has often described as Nigeria's economic focal point which generates significant portion of the country's overall GDP. Lagos has one of the highest standards of living not only in Nigeria but also in Africa, home to numerous headquarters of financial institutions, commercial banks, and major corporations of the country.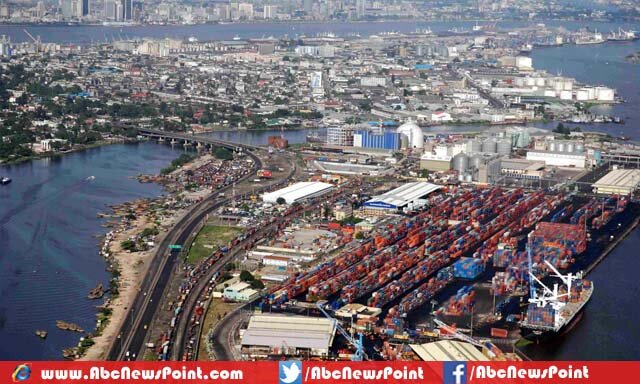 Alse see: Top 10 Most Expensive Vacation Destinations In The World
9: Sao Paulo, Brazil (21,000,000)
Located in southeastern Brazil Sao Paulo is a municipality, metropolis and global city which stand among most populous cities in Brazil, in Americas, in Western and Southern hemisphere. The capital of state of São Paulo has sturdy influence in commerce, finance, arts and entertainment having largest economy in Latin America. The city has major national and international influence with respect to cultural, economic and political influence, home to several monuments and museums while its total population is estimated 21 million approximately making it one of largest city in the world.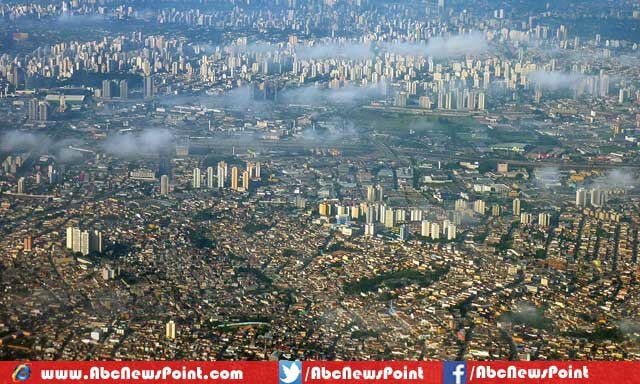 8: Karachi, Pakistan (23,500,000)
Karachi is the capital of the province of Sindh and largest and most populous metropolitan city of Pakistan while the second most populated city in the world with respect to its urban areas. Karachi is one of largest urban agglomeration in world and largest city in Muslim world while it has been considered as centre of banking, industry, economic activity and trade in Pakistan. Beta world city has also known as The Bride of the Cities and the City of Lights for its vivacity, ranked among the largest cities of world having more than 23,500,000 inhabitants.Here in the list of Largest Cities in the World Karachi comes at number 8 position.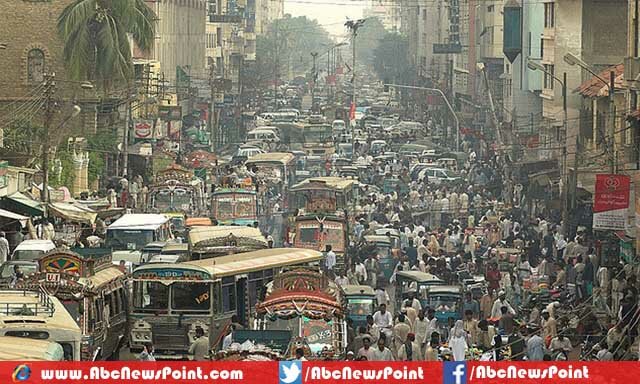 Also see: Top Ten Most Expensive Hotels In New York City
7: New York City, USA (23,632,722)
The most populous city in the United States New York City one of most populous urban agglomerations in the world having significant impact upon different fields like commerce, finance, fashion, media, technology, education, and entertainment described as world's cultural and financial capital. New York City has situated on one of the world's largest natural harbors consist of five boroughs including Queens, Brooklyn, Manhattan, the Bronx, and Staten Island. New York is the most densely populated major city in the United States with an estimated population of 23.6 million in the Combined Statistical Area.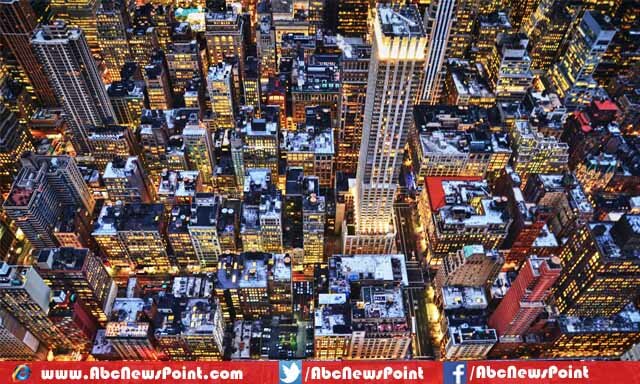 6: Beijing, China (24,900,000)
Beijing is the capital of People's Republic of China and one of most populous cities in world with more than 24 million residents around the world. Its stand among the largest Chinese city by urban population and is the major hub for the national highway, expressway, railway, and high-speed rail networks. It has been the political center of the country since eight centuries which ranks among most developed and prosperous in China, added on International Financial Centers Development Index.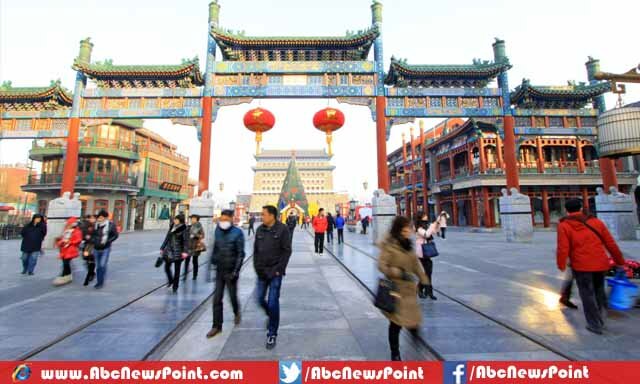 Also see: Top 10 Most Expensive States To Live In America
5: Shanghai, China (25,400,000)
The largest Chinese city and the largest city proper by population in world Shanghai has over 25,400,000 inhabitants in Metropolitan area making it one of largest city in the world by population. The major administrative and trading town is a global financial centre and a transport hub having world's busiest container port all around the globe. The city is renowned for its historical landmarks and monuments for which it became one of popular tourist destination in China while several foreigners also prefer to visit the city because of its attractions.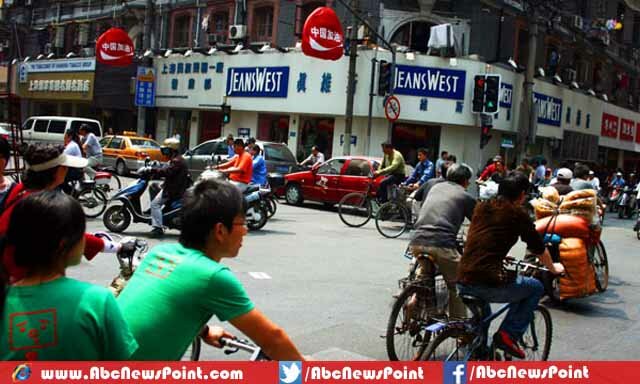 4: Delhi, India (25,703,000)
The Capital city of India New Delhi is a district which is centre of the Government of the National Capital Territory of Delhi and one of populous city in world with total inhabitants of more than 25 million. One of North India's largest commercial and financial centers city is home to major industries information technology, telecommunications, hotels, banking and media. The city is home to several historic sites and museums making it one of most visited destination in India and one of popular tourist attraction in the world.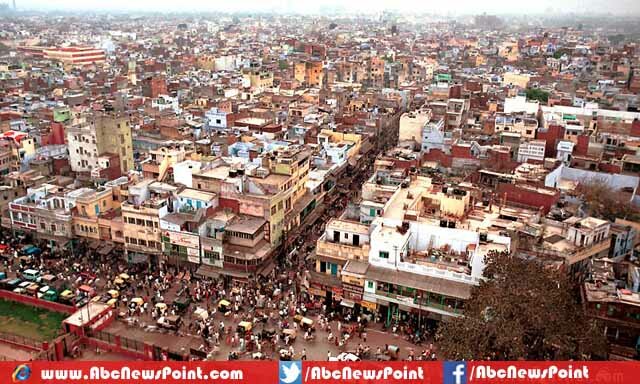 Also see: Top 10 Most Beautiful Countries In The World
3: Seoul, South Korea (26,100,000)
The largest metropolis and capital of South Korea Seoul is the world's second largest metropolitan area with over 25.6 million people ranked among top megacities of the world. It has several UNESCO World Heritage Sites including Changdeok Palace, Hwaseong Fortress, Jongmyo Shrine and Namhansanseong. It has wide tourism industry from which it earned huge portion of its GDP while it ranked among the most visited cities in the world. Seoul is considered a leading and rising global city and Asia's most livable city because of its quality of life and fast growth in few decades.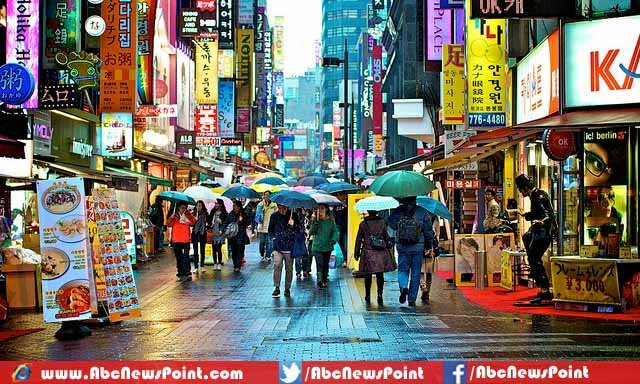 2: Jakarta, Indonesia (30,326,103)
The capital and largest city of Indonesia Jakarta is one of the most populous urban agglomerations and among largest cities in world having total estimated population of above 30 million in its metropolitan area. The global city is an important trading port for the Kingdom of Sunda while it has seen rapid growth in last decade adding it among the most developed cities with respect to its overall economy in the world. It stands among the emerging world cities having potential to improve their global standing in near future.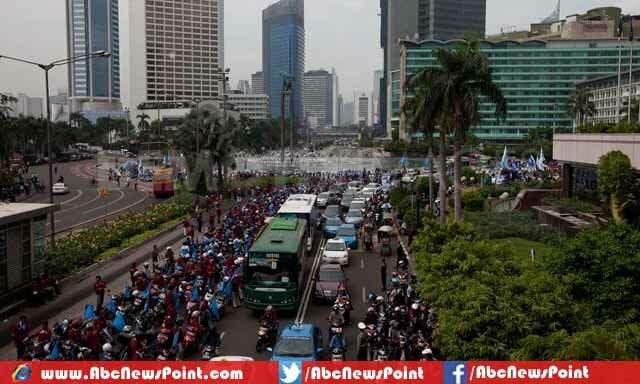 Also see: Top Ten Most Beautiful Capitals In The World
1: Tokyo, Japan (37,126,000)
The largest city in the world with respect to metropolitan population of nearly 37 million Tokyo is capital city of Japan which has the world's largest urban agglomeration economy. The global city is considered an alpha+ world city which ranked among top position in several sectors including Helpfulness of locals, Nightlife, Living Standards, Quality of Life, and world's most expensive city especially for expatriates. The Most Liveable City has been added among the most visited cities because of having numerous tourists every year.