Top 10 Most Dangerous Cities in the World
Everyone in the world is keen to live in peace and harmony but it has been seen that peace is nowhere in the world since last few decade and people are becoming more frustrated and depressed because of instability and insecurity of their lives.
There are several reasons behind turmoil in the world including poverty, inequality, discrimination, spiritual beliefs, political volatility and many others. Many of people in the world who are suffering from such factor have moved their way to destruction and obliteration to tackle these factors at their own means. They have been misused by various authorities and people for their personal benefits to play the bloody game in different regions of world.
There are numerous cities in the world where you have no surety that you back alive or dead, here we enlist top ten most dangerous cities of different countries in the world.
10: Cape Town, South Africa
The second most populous urban area in South Africa Cape Town is provincial capital and primate city of Western Cape. The legislative capital of the country is one of the most multicultural cities in the world because of popular and foremost destination for immigrants and expatriates. Despite of world's most beautiful and popular place for tourists the city is suffering from high rates of crime especially poisonous crimes like murders, sexual assaults, rape and robbery for which it has been added in the list of top most dangerous cities in the world.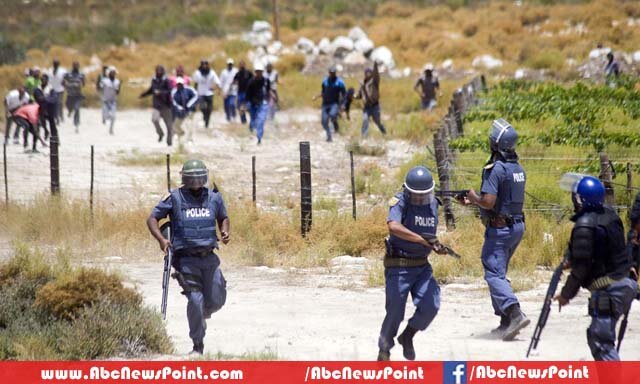 9: Baghdad, Iraq
The capital of the Republic of Iraq Baghdad is second largest city in the Arab world following population of more than seven million. The city has faced worst times in history many time and most recently the invasion of American security forces from 2003 to 2011 which completely demolished the city and its economy. Thousands of people have been killed in this Iraq civil war while millions of residents have forced to move to other cities because of danger to their lives. After withdrawal of US forces the ISIS has started destruction in the city and made it one of dangerous cities in world.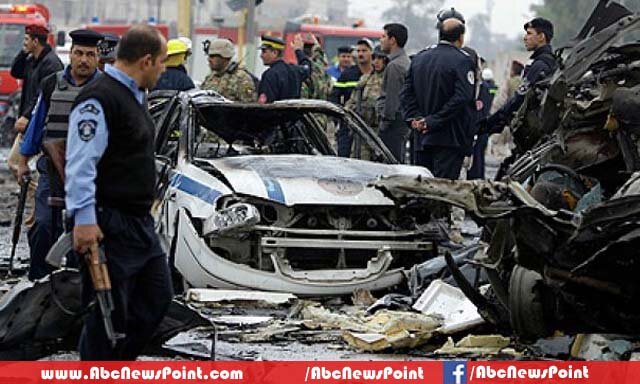 8: Caracas, Venezuela
The largest city of Venezuela Caracas is situated in the northern part of the country, has narrow control of police and law enforcement agencies in the city. The most notorious city has per capita murder rates in the world while most of case files have remained unsolved due to least attention of forces. The city has been considered as third most dangerous cities in world for last few years following murder rates and other violent crimes, however, there is decrease in crime rates has seen in last year for which it hold quite low position in top most dangerous cities in the world.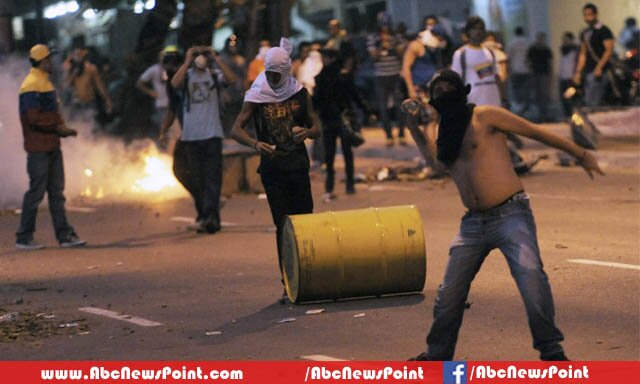 7: Karachi, Pakistan
The provincial capital of Sindh and largest city of Pakistan having more than twenty three million residents in it for which it ranked most populous in Pakistan. Located on the Arabian Sea coastline Karachi is home to major and largest ports, Port of Karachi and Port Bin Qasim, play vital role in Pakistan's economy. Karachi has also considered as one of most dangerous cities following high crime rates such as murders, target killings, kidnappings, ransom, and many others. The city law enforcement is trying to reduce the instability and insecurity by doing city wide operations against organized gangs and terrorists.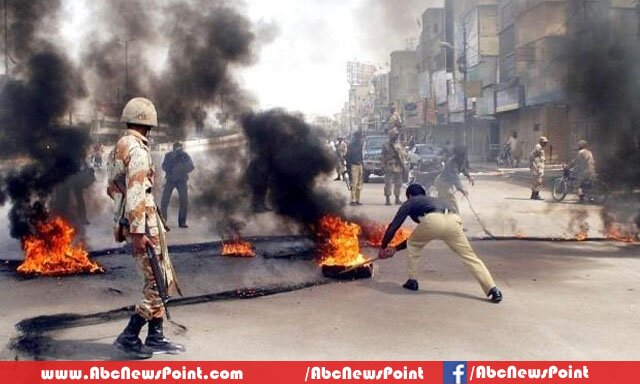 6: Guatemala City, Guatemala
Guatemala is the capital and largest city of the Republic of Guatemala and one of most populous in Central America. Guatemala is also drug trafficking city which has high rates if drug supplies every year while the city is continuously suffering from massive murders, kidnappings, sexual assaults, robberies and thefts. The security forces have made operations to reduce the crime rates in the city but remain unsuccessful to make it a peaceful and safe city of state.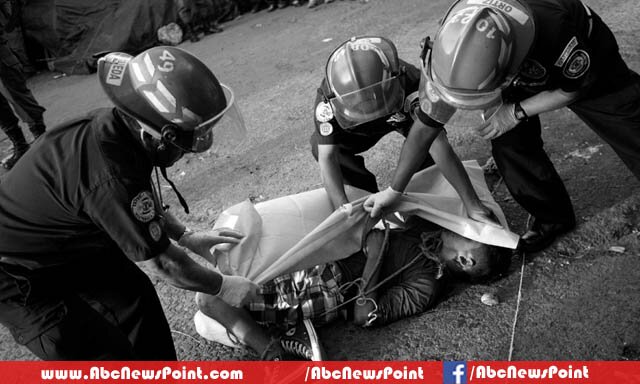 5: Ciudad Juarez, Mexico
Ciudad Juárez is a city of the municipality of Juarez in the Mexican state of Chihuahua placed on the Rio Grande in south of El Paso, Texas. Ciudad Juarez is one of drug trafficking city while overall crime rates also seen a perilous increase since last two decades and government forces are failed to deal or reduce these violent crimes like homicide, missing people or kidnapping particularly females and rape. The life security and property safety is nominal in the city despite of reduction in overall crimes since last few years.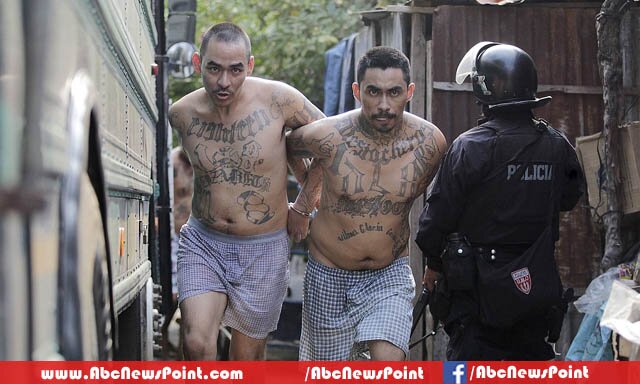 4: San Pedro Sula, Honduras
Located in the northwest corner of Honduras San Pedro Sula lies on the Caribbean Sea in south of Puerto Cortés. The capital of the Cortés Department and second largest city of the country is one of the fiercest places in the world following the murder rates which are quiet higher than other cities. The key hub for cocaine trafficking San Pedro Sula has ranked second in world for violent crimes such as murder, drug trafficking and increasing life insecurity as many of organized gangs are active in the city.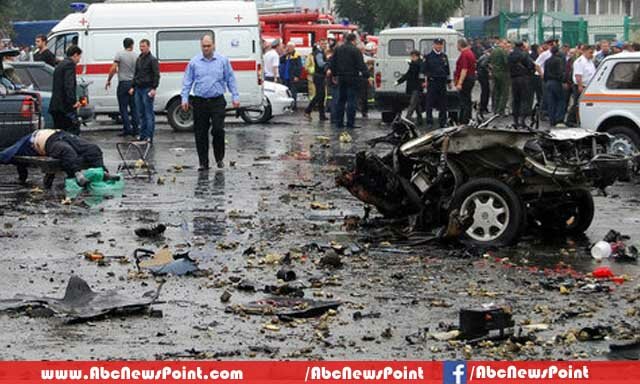 3: Rio de Janeiro, Brazil
The second most populous metropolitan area in Brazil Rio de Janeiro is the capital of the Brazil's third most populous state Rio de Janeiro. The city is home to various famous tourists' attractions like the giant statue of Christ the Redeemer, Sugarloaf Mountain, Sambódromo and many of natural beautiful places. However, the city has suffering from various crimes like thefts, robberies, murders, assaults, rapes and other crimes which has seen a rapid increase in previous few years making it one of dangerous cities in the world.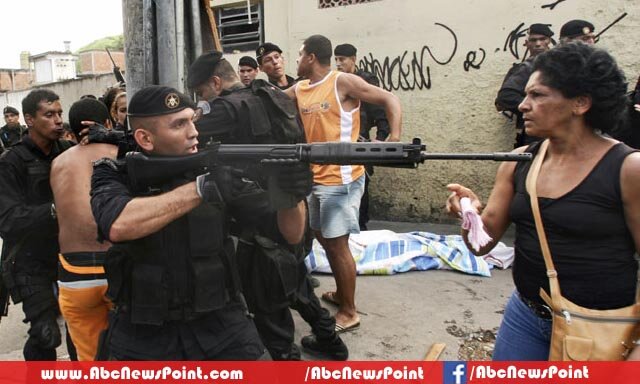 2: Acapulco, Mexico
Acapulco is famous for its popular and famous tourist's places and one of preferred city to enjoy lavish vacations following visit to beautiful spots like Papagayo Park and La Quebrada Cliff Divers while there are number of beaches Hornitos, Tamarindo, Guitarrón, Honda, Tlacopanocha and Hornos. A part from its attractions the fact is that Acapulco is second most dangerous city in the world and facing crimes like homicide, assaults and robberies especially at sites of hotels and resorts of visitors. The escalating murder rates also affecting the tourism for which Acapulco is mostly heavily patrolled by police in these areas.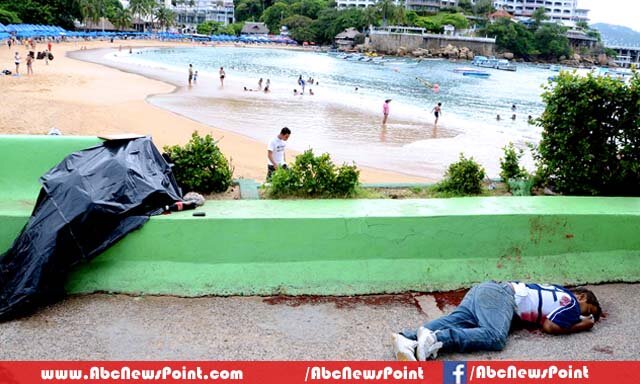 1: Kabul, Afghanistan
The capital and largest city of the Islamic Republic of Afghanistan Kabul is situated in the eastern section of the country, having more than 3.4 million inhabitants. The civil war of 1992-1996 has devastated the city by killing thousands of people and damaging the infrastructure but has been controlled since 2001. Taliban groups is still powerful in Afghanistan and involved in homicides, kidnappings and other critical criminal activities in the region despite of American security forces led operation of thirteen years for which the city of Kabul has placed at the top of most dangerous cities in the world.