Top 10 List of Best Hollywood Movies in
There are numerous Hollywood films to hit the theaters in this year including all genre either it is, comedy, action, sci-fi, horror, or romantic. Some of movies have been considered as top rated following its cast and critics' views about those films as it screened on cinemas.
These releases have stay on top of box office with high grossing and you don't have to miss these stunning projects from American film industry and hoping you love to watch these movies due to fine direction and portrayal of characters. Here we have enlisted top ten best Hollywood movies below that have been released in this year.
10. The DUFF

The American teen comedy film The DUFF is Ari Sandel directorial that is written by Josh A. Cagan, the film has been added in the list of top best Hollywood movies. The Duff has received normally positive reviews from critics and garnered an average rating of 5.7/10 from well-known website. Produced by Susan Cartsonis the film features Mae Whitman, Bella Thorne, Robbie Amell, Allison Janney and Bianca A. Santos while it has hit the theaters on February 20, under banner of production company Wonderland Sound and Vision.
9. Tomorrowland

Brad Bird directorial Tomorrowland is science fiction mystery adventure film is also one of best Hollywood movie to watch which is slated to release on May 22,. Tomorrowland is starring George Clooney, Hugh Laurie, Britt Robertson, Raffey Cassidy among others while co-written and produced by Damon Lindelof. The story of film is quite different from the earlier, however, the movie has been releasing under Walt Disney Pictures also distributed by Walt Disney Studios Motion Pictures.
8. Furious 7

The seventh installment in the Fast & Furious film series Furious 7 is written by James Wan and directed by Chris Morgan which stars Vin Diesel, Paul Walker, Dwayne Johnson, Michelle Rodriguez and Jordana Brewster. The story revolved around the revenge of Owen Shaw for which Deckard Shaw put all crew of Furious 7 in danger zone and is set to release on April 3,. The coming sequel has been also enlisted in the top best Hollywood movies in this year.
7. Run All Night

Directed by Jaume Collet-Serr a Run All Night is written by Brad Ingelsby while co produced by Roy Lee and Michael Tadross. Released on March 13, the action-thriller epic has been added in the list of best Hollywood movies in following year with mixed reviews from critics while a top ranked website has rated it 5.6/10. The movie has Liam Neeson as Jimmy Conlon, Ed Harris as Shawn Maguire and Joel Kinnaman as Mike Conlon, playing the pivotal roles in the movie.
6. Insurgent

Another science fiction film The Divergent Series: Insurgent is basically based on the second book in the Divergent trilogy while it is sequel of film Divergent. Featuring Theo James, Shailene Woodley, Octavia Spencer, Jai Courtney, Ray Stevenson and Zoë Kravitz among others, the movie is directed by Robert Schwentke. The movie is set to release on March 20, that has been distributed by Summit Entertainment while enrolled in top best Hollywood movies in the world.
5. Focus

The American romantic-comedy film Focus is directed and written by Glenn Ficarra and John Requa which stars Will Smith, Margot Robbie and Rodrigo Santoro in pivotal roles. The movie has been considered as best Hollywood release that hit the theaters on February 27,. The story revolves around the awkward meetings of Smith and Margot which went into romantic relationship, the venture has succeeded to manage $102.2 million against the budget of $50.1 million and received mixed revies from critics with average rating from audience.
4. Avengers: Age of Ultron

The superhero action-thriller film Avengers: Age of Ultron is eleventh installment in the Marvel Cinematic Universe that is slated to release on May 1,. Joss Whedon directorial is produced by Kevin Feige, featured Robert Downey, Jr., Mark Ruffalo, Chris Hemsworth, Don Cheadle, Scarlett Johansson, Jeremy Renner, Chris Evans, and Aaron Taylor-Johnson among other leading cast. The film is most awaited venture from Marvel Studios and named in top best Hollywood movies.
3. Fifty Shades of Grey

British-American erotic romance release Fifty Shades of Grey is one of most grossing and best Hollywood movie in following year. Based on novel with the same name the story is about the romantic relationship of teenage student, played by Dakota Johnson, and businessman, portrayed by Jamie Dornan. Released on February 13, the film is surprise hit at box office and collected up to $546 million worldwide against budget of only $40 million.
2. Chappie

Produced by Simon Kinberg Chappie is directed by Neill Blomkamp which was screened in cinemas of United States on March 6,. Science fiction venture has been rated average of 4.9/10 while received negative reviews but one of the best Hollywood movies in. The film is starring Dev Patel, Sharlto Copley, Watkin Tudor Jones, Yolandi Visser among other cast, the story of the movie has also been liked by the audience and gave positive feedback about it.
1. Cinderella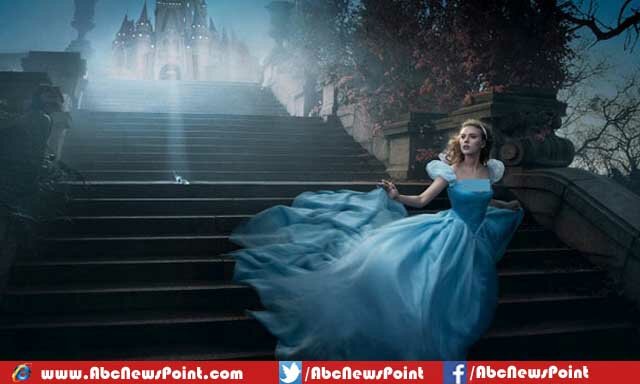 Cinderella is a British romantic fantasy which has been released on February 13, in United States and one of the best Hollywood films in present year. Distributed by Walt Disney Studios Motion Pictures the movie is directed by Kenneth Branagh and produced by Simon Kinberg. The film has featured Lily James in lead role with other cast including Richard Madden, Cate Blanchett, Stellan Skarsgård and Holliday Grainger. Cinderella has not only received positive reviews from critics but also garnered average rating of 7.1/10 from a renowned ranking website.