Top 10 Best Romantic Movies in the World
Romance is one of most popular genre of films which has some views in every type of movie including crime, action, sci-fi, thriller or mystery, romance is essential ingredient of any picture that has its own taste and without it a movie cannot be called complete.
There are number of movies made on romance and most of were among box-office hits while some of are described to be best and popular ventures that not only grossed well but also grabbed the hearts of audience all around the world.
When we talk about top best romantic movies of present than its quite difficult to arrange top lot because numerous flicks have produced every year and most of them stand among top movies, here we have arranged top ten best romantic movies in with respect to its overall grossing, reviews, score, plot and other things which can be added to rank any movie as best one.
10: Just the Way You Are
Filipino teen romantic comedy-drama film Just the Way You Are is directed by Theodore Boborol starring Enrique Gil and Liza Soberano in lead roles. Written by Maan Dimaculangan-Fampulme and Ceres Helga Barrios the film based on Pop Fiction book 'The Bet' by Kimberly Joy Villanueva. Released on June 17, plot of the Just the Way You Are revolves around the bet of Drake Sison, played by Enrique Gil, to his friend to make her student Sophia Taylor, portrayed by Liza Soberano, fall in love with him, becoming one of best romantic movie in the world.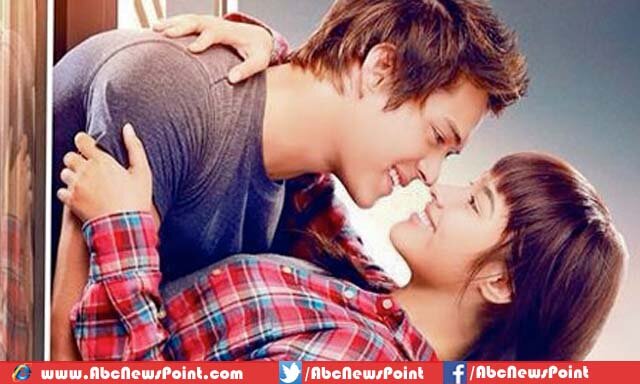 9: Naomi and Ely's No Kiss List
The American romantic drama comedy movie Naomi and Ely's No Kiss List is about complicated things happened when Ely kisses his best friend Naomi's boyfriend. The film can be described as a witty and highly entertaining discovery of love, friendship, and misunderstanding as well, starring Victoria Justice, Pierson Fode and Matthew Daddario. Written by Amy Andelson and Emily Meyer film was premiered at the Outfest Film Festival on July 17, and is set to release on September 18,.
8: The Longest Ride
George Tillman, Jr. directorial The Longest Ride is an American romantic drama film which stars Britt Robertson, Scott Eastwood, Jack Huston, Oona Chaplin and Alan Alda among others. Released on April 10,, by 20th Century Fox Nicholas Sparks was based on the romantic novel of Nicholas Sparks which screenplay was written by Craig Bolotin. One of best romantic movie in the world the film was not well praised and received negative reviews from the critics but the plot of the movie was described fantastic.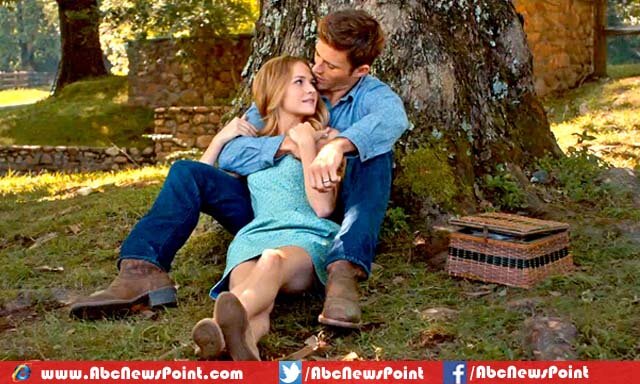 7: The Lobster
The comedy drama film The Lobster is among best romantic movies in world which is an internationally co-produced venture directed by Yorgos Lanthimos. The unconventional love story in which finding of romantic partner is a matter of life and death, film features Colin Farrell and Rachel Weisz in pivotal roles. Penned by Efthimis Filippou and Yorgos Lanthimos The Lobster was selected for the Palme d'Or at the Cannes Film Festival and Presentations section of the Toronto International Film Festival. It has received mostly positive reviews while most of critics have praised the plot adding it among the best romantic movies of present.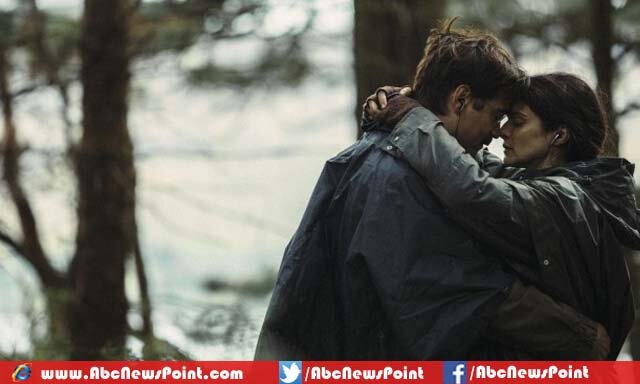 6: Focus
Focus is an American romantic comedy-drama film which stars Will Smith, Margot Robbie, and Rodrigo Santoro in lead cast among other supporting characters. Produced by Denise Di Novi film has directed by Glenn Ficarra and John Requa and released on February 27, after worldwide distribution by Warner Bros. Pictures. Focus has received positive to mixed reviews from critics while most of people praised Smith and Robbie's performances because of their fine and perfect portrayal of characters in the film.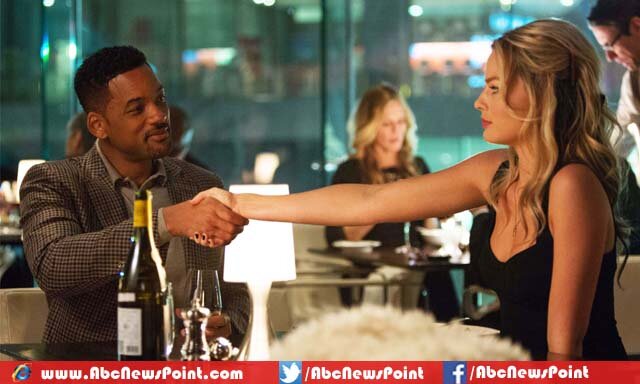 5: The Age of Adaline
The romance fantasy film The Age of Adaline is another hit from American film industry which was penned J. Mills Goodloe and Salvador Paskowitz and directed by Lee Toland Krieger. Featuring Blake Lively, Michiel Huisman, Kathy Baker and Amanda Crew the film was released on April 24, by Lionsgate under banner of Lakeshore Entertainment and Sidney Kimmel Entertainment. Blake Lively and Harrison Ford's performances received very positive reviews while the movie also grabbed mixed reviews becoming one of best romantic movies in the world.
4: Tanu Weds Manu Returns
The Indian romantic comedy drama film Tanu Weds Manu Returns is a sequel to the 2011 film Tanu Weds Manu, directed by Anand L. Rai film stars R. Madhavan, Kangana Ranaut and Jimmy Shergill in pivotal roles. Written by Himanshu Sharma Tanu Weds Manu Returns received positive reviews from critics and Kangana Ranaut's performance was particularly admired. Produced by Krishika Lulla and Anand L. Rai film stands among the one of the highest grossing Bollywood film and among best romantic movies in the world of present time.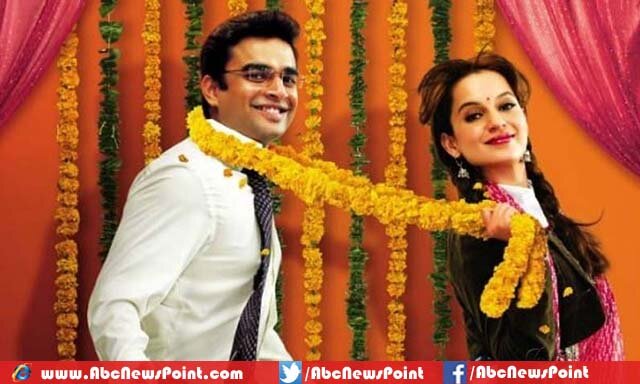 3: Far from the Madding Crowd
The British romantic drama film Far from the Madding Crowd is one of best romantic movie in the world of which features Carey Mulligan, Michael Sheen, Matthias Schoenaerts, Tom Sturridge, and Juno Temple. Adaption of romantic novel by Thomas Hardy was directed by Thomas Vinterberg and produced by Andrew Macdonald and Allon Reich. Fox Searchlight Pictures distributed the film and released on 1 May in the United Kingdom and United States under banner of BBC Films and DNA Films, received extreme positive reviews and score.
2: Cinderella
The Hollywood romance fantasy film Cinderella is a Kenneth Branagh directorial which cast includes Cate Blanchett, Lily James, Richard Madden, Holliday Grainger and Stellan Skarsgård. Based on Disney's Cinderella Cendrillon the screenplay and dialogues of the venture was written by Chris Weitz which music is given by Patrick Doyle. Released on March 13, the film was a critical and commercial success and received mostly positive reviews while the performances of Blanchett and James was entirely appreciated making the movie best romantic venture in the world.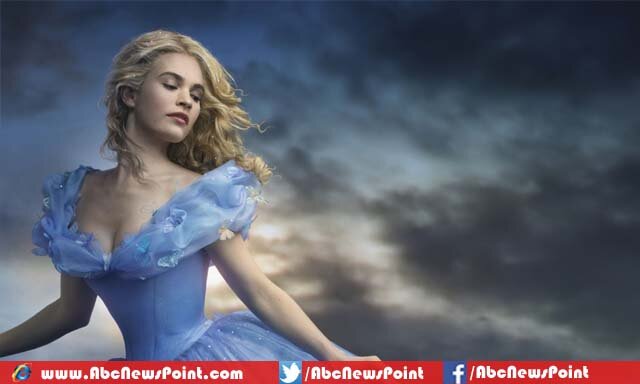 1: Fifty Shades of Grey
British-American erotic romantic drama movie Fifty Shades of Grey is a surprise hit from director Sam Taylor-Johnson starring Dakota Johnson and Jamie Dornan as lead actors. One of highest grossing movie was based on the novel of same name by British author E. L. James while the screenplay of the film was penned by Kelly Marcel. Fifty Shades of Grey has received overall mixed reviews while more criticism was on acting, writing, and pacing of the plot which could be more improved. Released on February 13, the film can be said as best romantic movie in the world of.