Top 10 Best and Most Popular Bollywood Love Songs
Bollywood is one of the leading entertainment industries around the globe and considered among top ranked industries in film makings and music compositions.
The Indian film industry has producing numerous movies each year and gave number of love songs in its movies that have truly breathtaking compositions and lyrics.
It is often said that music is the soul of life and while listening the Indian music the saying turns factual because it can relax the mind and gave a cozy feeling to the listener, meanwhile, there are also party song to enjoy the life in different way with lots of fun and excitement.
To count the famous songs of Bollywood is impossible but we have ranked most popular songs of below:
10: Saanson Ko – Zid
The Indian well-known singer Arijit Singh has grabbing the hearts of many people through his soulful voice that is enough to catch attention of massive public. Saanson Ko is first single of Erotic Suspense thriller film Zid that was released on 31 October, Sharib Sabri and Toshi Sabri music composition and penned by Shakeel Azmi. Saanson Ko has marked the success with melodious singing of Arijit Singh and became one of popular song and recognition of the film all over India.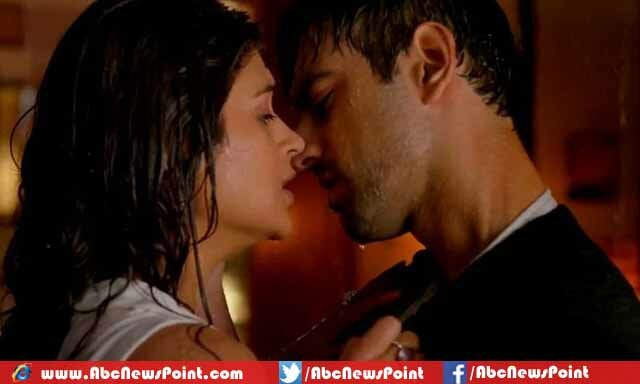 9: Chaar Kadam – PK
The romantic Hindi song Chaar Kadam is from Bollywood top ranked movie of Aamir Khan starrer PK, the music of song is composed by Shantanu Moitra while the lyrics are written by Swanand Kirkire. Chaar Kadam has received admire and positive feedback on coupling of two actors, Sushant Singh Rajput and Anushka Sharma who were featured in the music video of song that was released on 21 November four days later the official release of audio on YouTube through its channel T-Series.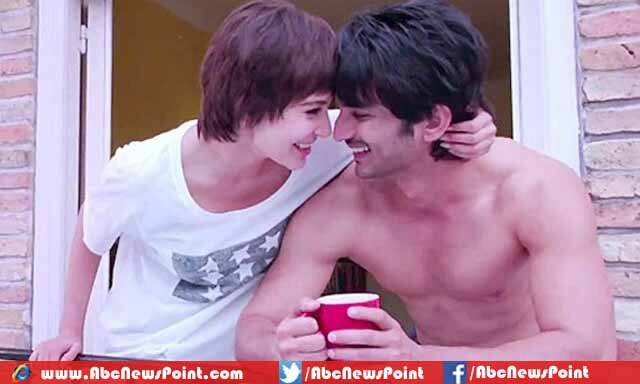 8: Superman – Tevar
Superman is a song from Indian action film Tevar which stars Arjun Kapoor and Sonakshi Sinha in pivotal roles, though the movie didn't go well at Indian box office but its few songs were successfully added to the most famous soundtracks of Bollywood. Penned by Kausar Munir, Danish Sabri and Sajid the song has been sung by Wajid following composition by Sajid-Wajid Superman song has turned very poplar number of this year in the Indian film industry and the video performance is also fantastic and mind blowing in true sense.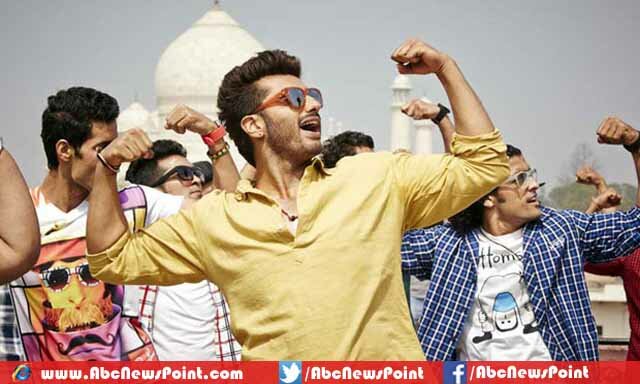 7: Teri Meri Kahaani – Gabbar Is Back
The mixed composition of Chirantan Bhatt, Yo Yo Honey Singh and Manj Musik Teri Meri Kahaani is song of Akshay Kumar starrer Gabbar Is Back which received critical appreciation from audience music critics as well. Sung in tremendous touching voice by Arijit Singh and Palak Muchhal Teri Meri Kahaani's lyrics are written by Manoj Yadav and Kumaar along other writers. The song has such a perfect love song of this year which has hearth touching words that directly gave feel of love and affection with no barriers.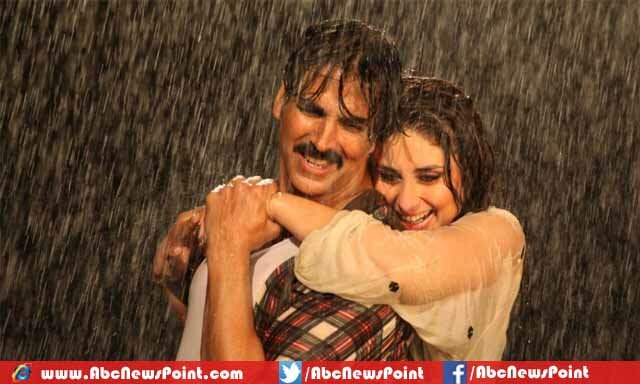 6: Chittiyaan Kalaiyaan – Roy
Penned by Kumaar Chittiyaan Kalaiyaan is love romance number of Indian film industry from romantic drama film Roy that features Sri-Lankan beauty Jacqueline Fernandez, Ranbir Kapoor and Arjun Rampal in lead cast. The music of hit number Chittiyaan Kalaiyaan was given by Meet Bros Anjjan while the Meet Bros Anjjan and Kanika Kapoor sung the song in their stunning voices and rule many hearts with this track that incredibly became party number of various event since its release.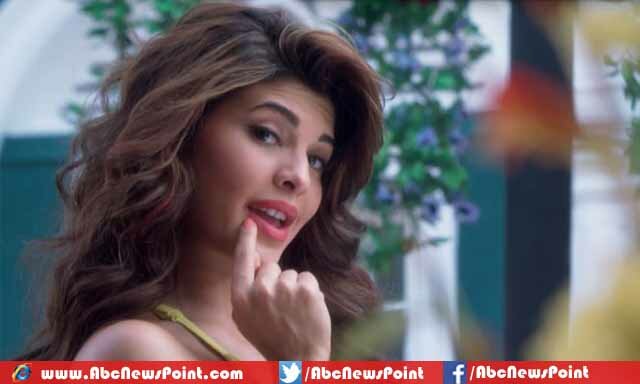 5: Paani Wala Dance – Kuch Kuch Locha Hai
The sizzling number of Kuch Kuch Locha Hai titled Paani Wala Dance has gained popularity all over India in few days after its release, the dazzling performance of hottest Bollywood actress Sunny Leone in the music video is another reason of making it one of popular number. Sung by Ikka Singh, Arko Pravo Mukherjee and Shraddha Pandit Paani Wala Dance's composition done by Ikka Singh and Arko Pravo Mukherjee. The song was admired by critics not only because of lyrics but also following refined music of the Paani Wala Dance that truly boosts the soundtrack.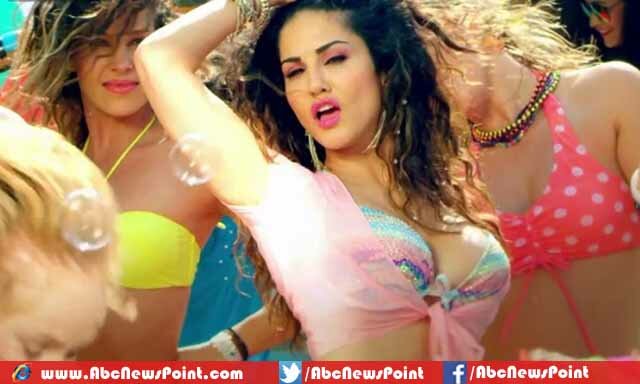 4: Sooraj Dooba Hain – Roy
The hindi song Sooraj Dooba Hain is from Bollywood romantic drama film Roy which has been composed by Amaal Mallik. One of popular love song has sung by again most popular singer of India Arijit Singh and Aditi Singh Sharma while its lyrics are written by Kumaar. The peppy number was officially released on 22 December of last year and garnered 650,000 views on YouTube becoming the party anthem of the season. The music video of Sooraj Dooba Hain stars Jacqueline Fernandez, Ranbir Kapoor and Arjun Rampal, added into top charts of B-town.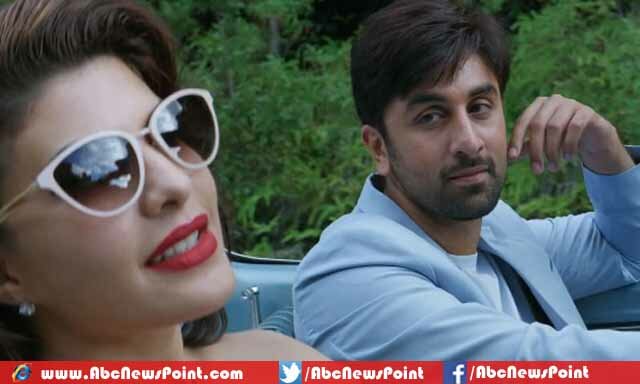 3: Manwa Laage – Happy New Year
The romantic number Manwa Laage is from Shah Rukh Khan starrer Happy New Year of which music was composed by Vishal–Shekhar. Irshad Kamil has written the lyrics of melodious single that has been sung by Shreya Ghoshal and Arijit Singh and marked it one of most popular love songs in this year with their esteemed breathtaking voices. Featuring SRK and Deepika Padukone in the music video the song has received several nominations and writer has grabbed the Lyricist of the Year award.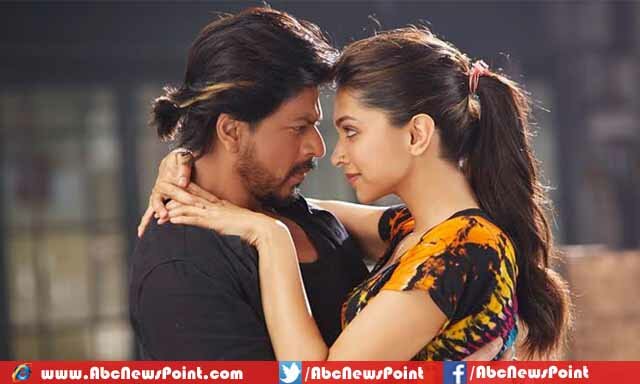 2: Jeena Jeena – Badlapur
Jeena Jeena from action crime drama film Badlapur is a romantic single which has voiced by one of most famous singer Atif Aslam following the composition of Sachin-Jigar. Dinesh Vijan and Priya Saraiya penned the soundtrack that has been ranked among top various Indian and Asian top charts. Released on 14 January it has crossed over 6.2 million views in four months that simply described the popularity of the song. The music video of Jeena Jeena featured Varun Dhawan and Yami Gautam was released on YouTube four days after its audio release.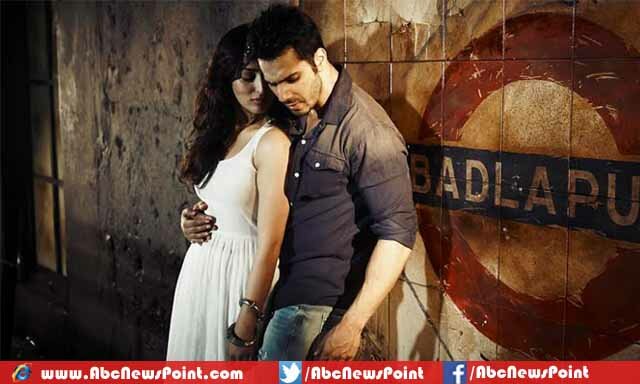 1: Dance Basanti – Ungli
Dance Basanti was first track of Hindi comedy drama film Ungli released on 28 October which has been sung by Vishal Dadlani and Anushka Manchanda. Sachin-Jigar has gave music composition of the song that lyrics were written by Amitabh Bhattacharya making it one of most popular soundtrack of this year following its fantastic tone and amazing collaboration of melodies. The magnificent number has rule many hearts in very time because of its fine music and tremendously tuneful voice.