Top 10 Best Bollywood Item Songs Of
Item songs are becoming the essential part of Indian films to make the movie most glamorous and enchanting, the thrilling appearance of sexiest item girls played vital role in popularity of Bollywood film before its release.
Up to 1970 the item songs have been performed by normal actress who may not have top celebrities in India but producers focus to take most popular actresses or hottest spectacular beauties for item songs to make it more striking and exceptional.
There are numerous hit item numbers have been released in last few years which became top rated in Indian media and most viewed tracks on internet following sizzling and seductive appearance of hot Bollywood celebs in these songs. Here we enlist the top ten best Bollywood item songs of present year below.
10: Rasleela (Monsoon)
Rasleela is an item song from the Indian film Monsoon which has been released in this year, written by Sunil Chaudhary the music of the song has been given by Santok Singh. Well-liked singers Neha Kakkar and Santok Singh sung the song which has been released on 30th janurary,, considered as one of best item song among others in this year till now. Rasleela Karle featured actor Sudhanshu Aggarwal, Indian actress-model Shrishti Sharma, and Kanika Gupta who sizzled on the floor.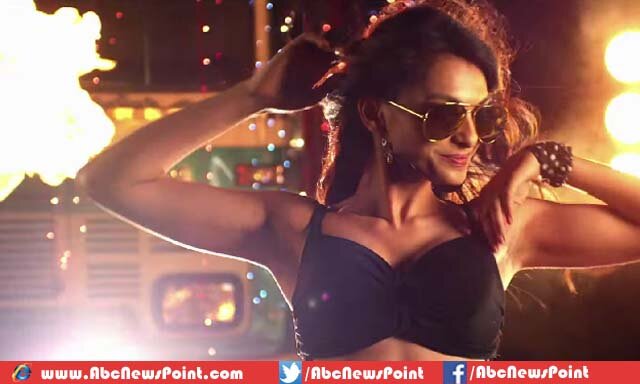 9: Kundi Mat Khadkao Raja (Gabbar Is Back)
Akshay Kumar and Shruti Hassan starrer Gabbar Is Back is in the news since the project was announced and something new about movie is Chitrandga's song titled Kundi Mat Khadkao Raja will be out soon while the makers have revealed first look of track. The hot lady can be seen in an all-gold shimmering ensemble with flaming red lips while Inkaar actress many times appeared on screen and proved her talent as one of top item girl in Bollywood, so what about that one wait a bit.
8: Welcome Back
Welcome Back is an item song from the sequel of welcome with the same name which stars super hot sensational beauty Surveen Chawla to ablaze the floor with dance. Anees Bazmee directorial Welcome back featuring John Abraham and Shruti Haasan in addition with the same cast of early film, has making it more thrilling and magnificent by adding item song crooned and composed by well known Indian singer Himesh Reshammiya. The peppy number must try to boost the audience following the celebrities added for performance in the song.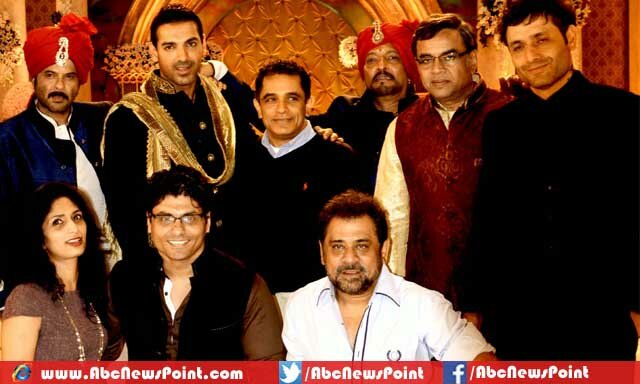 7: Phatte Tak Nachna (Dolly Ki Doly)
The most beautiful and stunning actress Sonam Kapoor starrer Dolly Ki Doly has an item number titled Phatte Tak Nachna which absolutely grabbed the attraction of viewers. The thrilling and charming tone of Sonam Kapoor wearing colorful outfit has been seen in the song which has been written by Danish Sabri and composed by Sajid-Wajid. One of most fabulous Indian singer Sunidhi Chauhan has sung the song for movie and undoubtedly became one of best songs in the present year.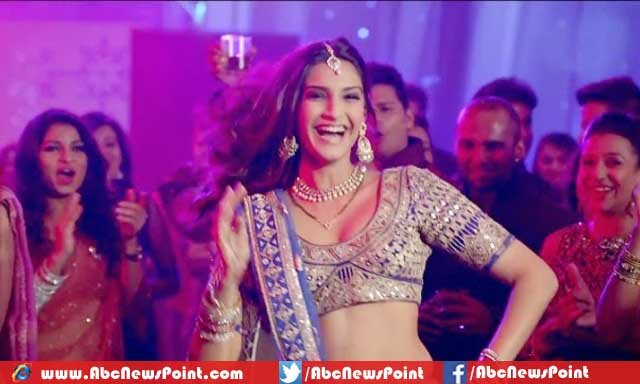 6: Ghagra (Dirty Politic)
Ghagra is another hit item number from the movie Dirty Politics which has been released in this year became one of best Bollywood item song. The lead actress of K.C. Bokadia directorial Mallika Sherawat featured in the item song Ghagra along with Om Puri, Anupam Kher, Jackie Shroff, Atul Kulkarni. The song lyrics have written by Sameer and Mamta Sharma has sung the track, the well known Sanjeev Darshan gave fine composition of music.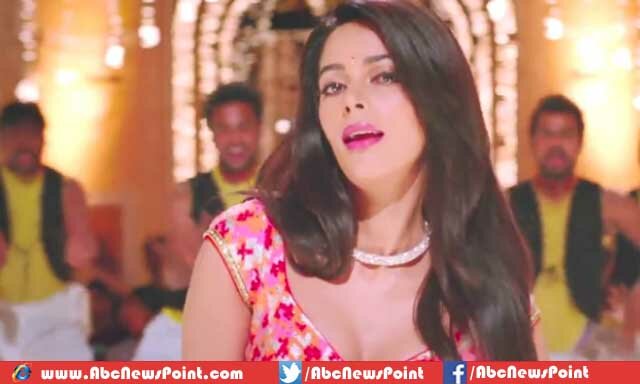 5: Paani Wala Dance (Kuch Kuch Locha Hai)
Paani Wala Dance is wet number from Sunny Leone and Ram Kapoor starrer Kuch Kuch Locha Hai, the sexiest pornographic star Sunny Leone has hit the floor following her superhot dance and striking figure. Released on 8 April, Paani Wala Dance is crooned by Shraddha Pandit while rapped and written by Arko & Ikka, alike to Yo Yo Honey Singh's hit number Sunny Sunny which has became most popular last year. The song of Kuch Kuch Locha Hai has been viewed by millions of people since its launch it first week of April and seized top position in popular songs.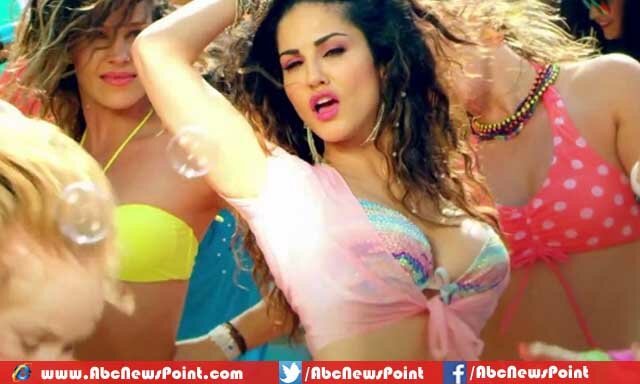 4: Tipsy Hogai (Dilliwaali Zaalim Girlfriend)
One of best Indian item song in this year Tipsy Hogai is from Dilliwaali Zaalim Girlfriend which featuring Russian born model and actress Natalia Kapchuk who ablaze on stage in real manner. The song in the voice of Rajveer Singh and hit music artist Miss Pooja is composed by again melody master DR Zeus. Co-written by Zora Randhawa and Mavi Bains Tipsy Hogai is basically a Punjabi version remake which has became the most hit item number in Indian film industry.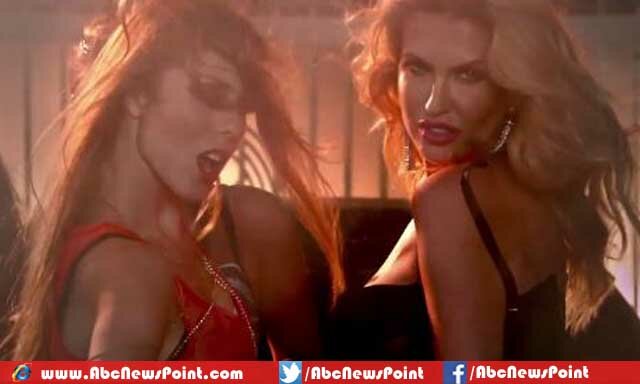 3: Fashion Khatam Mujhpe (Dolly Ki Doli)
Dolly Ki Doli item song Fashion Khatam Mujhpe feature the Bollywood bombshell Malaika Arora Khan who gave hot and bold performance to excite the viewers. The lead singer Mamta Sharma and Wajid has sung the song written by Irfan Kamal while music of the exceptional item song has been composed by Sajid-Wajid. The music song has been added in the list of top best Bollywood item songs in this year for the salient and daring look of Khan in the song.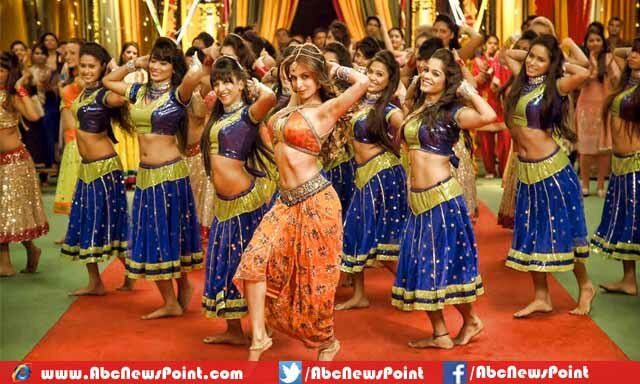 2: Desi Look (Ek Paheeli Leela)
Desi Look is an item song from the Ek Paheeli Leela which starring Sunny Leone in lead role, the song has been sung by incredible female music icon Kanika Kapoor. The seductive and sexy look of Sunny Leone has successfully generated heat in the hearts of viewers with her dazzling and startling appearance on floor. Lyrics by Kumaar who also wrote more of music of the Bobby Khan's Ek Paheeli Leela, the music has been composed by Dr. Zeus who is real melody master and didn't need introduction anymore.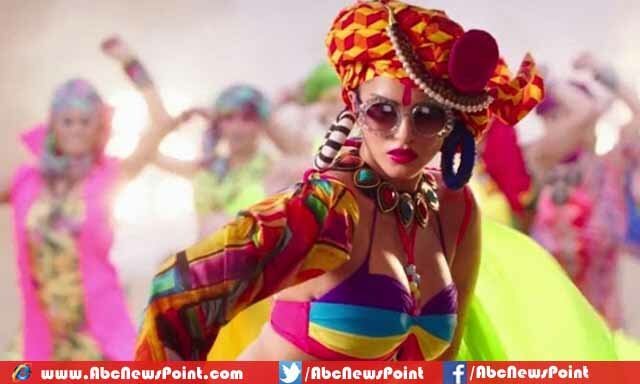 1: Madamiyan (Tevar)
Arjun Kapoor and Sonakshi Sinha starrer Tevar may not succeeded to catch the public eyes but the song Madamiyan is considered as top rated item song in this year till now. Madamiyan features the gorgeous Indian beauty Shruti Haasan along with Arjun Kapoor who turned on flames with their outstanding and perfect chemistry in front of cameras. Crooned by top singers Mika Singh and Mamta Sharma, the music of song is given by Sajid-Wajid of Kausar Munir written lyrics.