Top 10 Richest Hollywood Actresses In The World
The American film industry is biggest entertainment all around the world and its actors are considered as the iconic figure because of their popularity and famousness. Well, these actors include males and females and here we are considering actresses so coming to the point it can be undoubtedly said that Hollywood has numerous talented, versatile, skillful, stunning ladies which have been among the most gorgeous and sizzling beauties.
These actresses have massive fan following for which they became the most prominent and popular figures and stand among the highest paid actress across the globe. Although, Hollywood is male dominant cinema but actresses are also most famous in this industry and do step by step work with actors.
The lifestyle of these actresses is so obvious that they have very luxurious and high-end living standards because of being richest celebrities in the world. Here we have made a latest and most updates list of top richest Hollywood actresses in the world with respect to their total net worth.
10: Demi Moore (Net worth $150 Million)
Born on November 11, 1962 Demi Moore is an American actress, filmmaker and model who was school dropout started her career with appearance in nude pictorial in Oui magazine. The first commercial and critical hit of Demi Moore was About Last Night which gave her recognition worldwide after subsequent work in Blame It on Rio and St. Elmo's Fire.
Demi Moore has marked success with several box office hits like Ghost, Nothing but Trouble, A Few Good Men, and Striptease while she has highly paid for her roles in the films making her one of richest Hollywood actress having total net worth of $150 Million.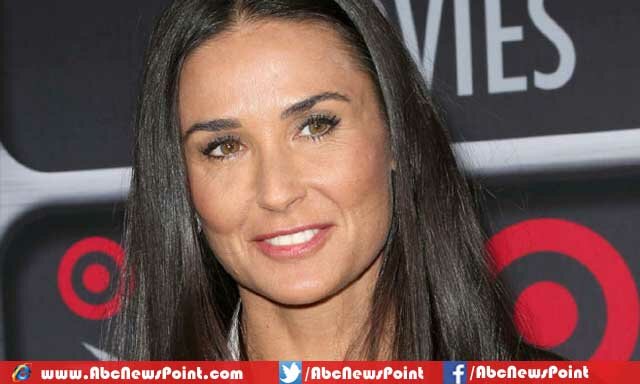 9: Jennifer Aniston (Net worth $150 Million)
The American actress, director and producer Jennifer Aniston also has her business life who rose to stardom for portraying Rachel Green on television sitcom Friends for which she also received Primetime Emmy Award, Screen Actors Guild Award and Golden Globe Award.
The highest paid Hollywood actress is one of richest women all around the world and one of richest Hollywood actress with total worth of $150 Million. Aniston has made appearance in numerous romantic-comedy films and most of were among the high-grossing movies at box office such as Bruce Almighty, The Break-Up, Marley & Me, Just Go with It, Horrible Bosses and We're the Millers among others.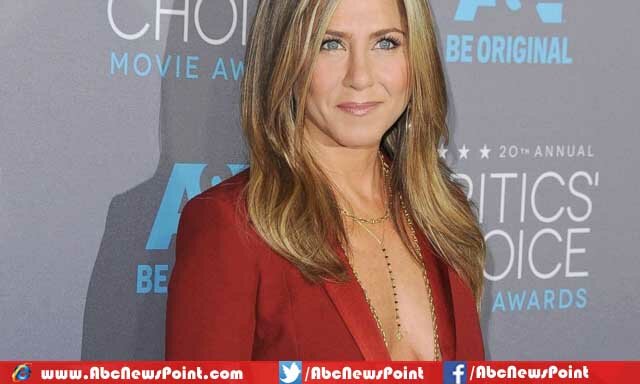 8: Miley Cyrus (Net worth $160 Million)
Miley Cyrus is an American singer and actress who rose to prominence for playing Miley Stewart in Disney Channel television series Hannah Montana. One of richest Hollywood actress Miley Cyrus has total net worth of $160 Million, debut studio album Meet Miley Cyrus was great hit and reached more than four million shipments.
She had five non-consecutive number-one albums on the US top charts while her several number stayed at top positions in United States, United Kingdom and Canada. Miley film career include Bolt, Hannah Montana: The Movie, So Undercover and Miley: The Movement ranked among the top richest teens in Hollywood.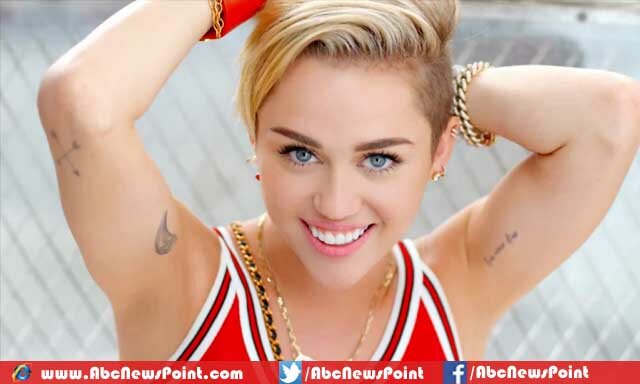 7: Angelina Jolie (Net worth $160 Million)
One of most beautiful American actress Angelina Jolie is also filmmaker and well known humanitarian personality for her numerous work for human rights. She has received several honors throughout her career including Academy Award, Screen Actors Guild Awards and Golden Globe Awards while also named Hollywood's highest-paid actress, one of the most influential and powerful people and one of leading actress in America.
For the net worth of $160 Million she also cited among the richest Hollywood actresses in the world, some of her successful releases include Lara Croft: Tomb Raider, Mr. & Mrs. Smith, Wanted, Salt, A Mighty Heart and Maleficent.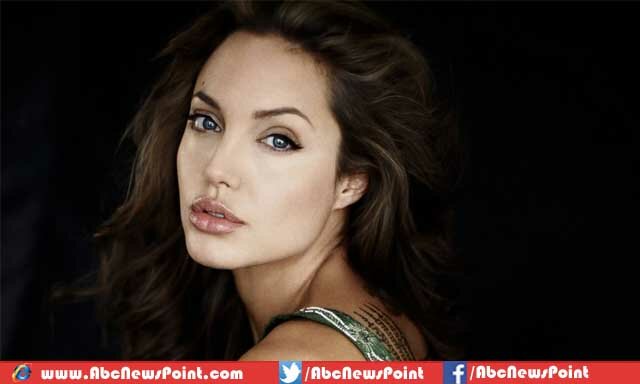 6: Julia Roberts (Net worth $170 Million)
The romantic comedy Hollywood actress Julia Roberts was born on October 28, 1967 who gained worldwide recognition for her appearance in blockbuster film Pretty Woman. One of the most successful actresses has various successful ventures in her entire career till day such as Mystic Pizza, Sleeping with the Enemy, My Best Friend's Wedding, Runaway Bride, Ocean's Eleven, Ocean's Twelve and Mirror Mirror.
The most beautiful woman and hottest woman of all time Julia Roberts is also one of highest paid actress and added in the list of top richest Hollywood actresses in the world with net worth of $170 Million.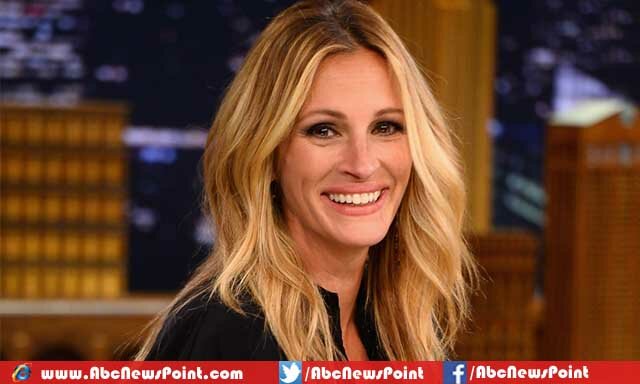 5: Jessica Alba (Net worth $200 Million)
The American actress and famous model Jessica Alba is another richest Hollywood actress in the world because of having $200 Million in her pocket. Alba took start at age of 13 with television series and rose to prominence for leading appearance in Dark Angel and followed her success with Sin City, Fantastic Four, Fantastic Four: Rise of the Silver, Surfer, Awake, Meet Bill, Escape from Planet Earth and her recent Barely Lethal.
She often cited as sex symbol and added in lists of most desirable women, sexiest women in the world, sexiest stars of all time and world's most attractive women.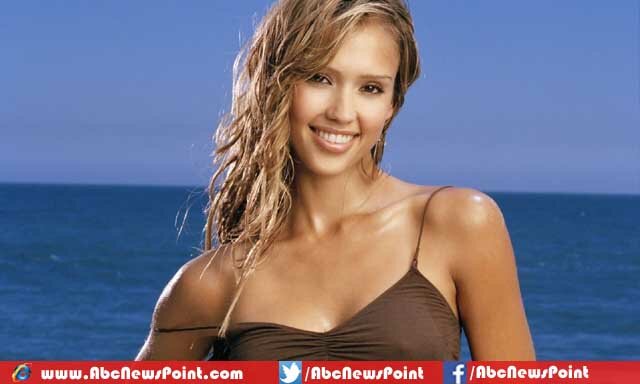 4: Julia Louis-Dreyfus (Net worth $200 Million)
Julia Louis-Dreyfus is an American actress and comedian who is best known for her comedy series like Seinfeld The New Adventures of Old Christine and Veep which have been considered as most critically successful sitcoms of all time.
She stands among the richest Hollywood actress in the world with total net worth of $200 Million having various notable television roles. Louis-Dreyfus is one of top actress who nominated for Golden Globe Award seven times, Emmy Award twenty times while she also received most of awards following nominations including Screen Actors Guild Awards, American Comedy Awards and Critics' Choice Television Awards.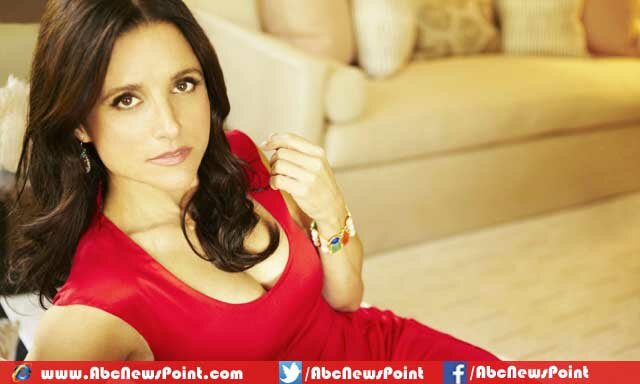 3: Sandra Bullock (Net worth $200 Million)
Born on July 26, 1964 Sandra Bullock is an American actress and producer who is one of the highest paid Hollywood actress for which enlisted in top richest Hollywood actresses with net worth of $200 Million.
Her breakthrough film was Demolition Man and after which she continued success with numerous top grossing movies such as Speed, While You Were Sleeping, Hope Floats, and A Time to Kill, The Proposal, Miss Congeniality, Crash, and The Heat throughout her career. America's sweetheart has been ranked among the most beautiful women in the world along with most powerful women in entertainment.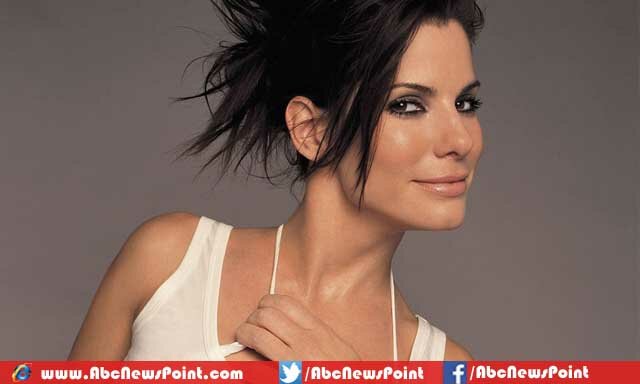 2: Olsen Twins (Net worth $300 Million)
The American actresses and fashion designers Olsen Twins Mary-Kate Olsen and Ashley Fuller Olsen jointly considered as wealthiest women in the entertainment industry.
Full House, To Grandmother's House We Go, The Little Rascals, It Takes Two, Billboard Dad, Our Lips Are Sealed, Mary-Kate and Ashley in Action and Charlie's Angels: Full Throttle are some of films and television projects they had together in their career. The total estimated net worth of Olsen Twins is nearly $300 Million for which she became one of richest Hollywood actresses in the world.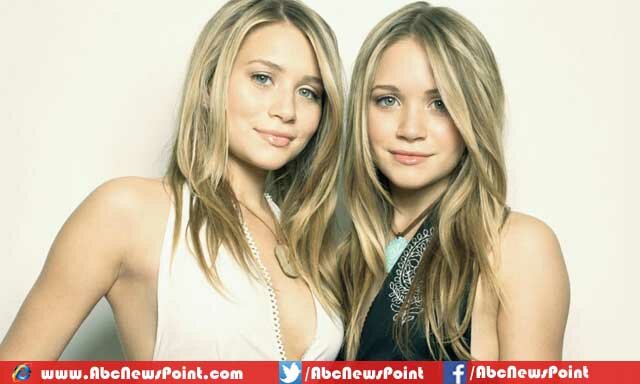 1: Jami Gertz ($2 Billion)
The American actress Jami Gertz was born on October 28, 1965 and began her career as child actor and after recurring roles on The Facts of Life she gained significant attention with her roles in Less Than Zero. Jami Gertz is among the richest Hollywood actress with massive net worth of $2 Billion and considered as one of finest comedian in the world.
Her films and television projects include Sixteen Candles, Mischief, crossroads, Less Than Zero, Twister, Keeping Up with the Steins, This Can't Be Love Undercover Christmas, Entourage and The Neighbors.