Top 10 List Best Korean Movies in
Korean Cinema is just behind the Hollywood for its perfectness, depiction, technology and portrayal and undoubtedly has massive audience who watch the Korean movies. In every film industry there are some movies in the running year which are highly appreciated and topped the Box Office due to its theme, narrative or characters that starred in movies. Korean cinema has also some high rank movies each year which are considerably most watched and it reflects some of the best and most amazing story line and plot to entertain its audience. Here top 10 best Korean Movies ventures are given following its performance, delineation and Box office collection.
10. Nobody's Daughter Haewon
Written and directed by Hong Sang-soo Nobody's Daughter Haewon is Korean dram film, released on February 15, 2013. The story revolved around the young woman, played by Jung Eun-chae, who victimized by depression after her mother departed to foreign. She has been depressed of her affair with her professor Lee Sun-kyun which became gossips of students; however in last she met her soul mate. The film is produced by Kim Kyeong-hee and Hong Sang-soo, selected for Hong Kong International Film Festival.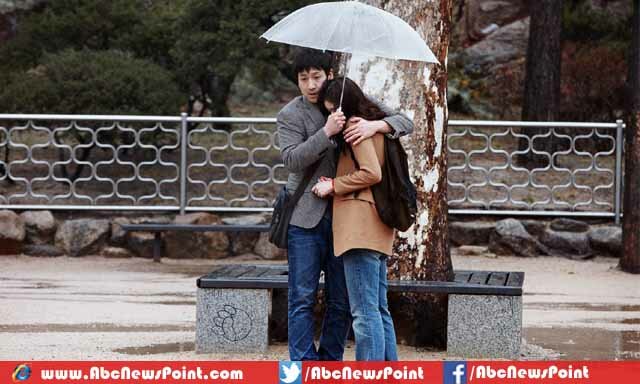 9. The Berlin File
Another spy-thriller project of Korean cinema stayed in top list of movies titled 'The Berlin File' which features Ha Jung-woo in titular role as agent of North Korea among other stars Han Suk-kyu, Ryoo Seung-bum and Jeon Ji-hyun. The film has approximately earned 48 million worldwide with a budget of 9 million, more than five times of its cost of production up till its release. The Korean auctioneer not only praised within Korea but also gained critical acclaim across western border including appreciation from famous magazines.
8. The Attorney
The Attorney is considered among one of the best directed pragmatic films of Korea With its interesting plot and stimulating nature, it proficiently gathers attention of massive audience. Yang Woo-suk directorial debut 'The Attorney' has managed to collect huge sum of money about 82.9 billion at box office. The plot of the movie is surrounded across real facts Burim case of 1981, stars Song Kang-ho, Kim Young-ae and Oh Dal-su in pivotal roles among others.
7. Man on the Edge
Man on the Edge is comedy-action epic which fall among the best movies from Korean industry, the Park Shin-Yang played the lead role in the movie as Gwang-Ho who is the right hand and most trusted person of his boss, a powerful gangster. The all story is about distinct happening held with Gwang-Ho in the movie is a very funny situations which forced the viewer to laugh. Directed by Jo Jin-Gyu the Supernatural drama has been distributed by Showbox and Mediaplex and received positive reviews from the critics.
6. New World
New World is the perfect depiction of crime genre movies which not only liked by Korean audience but all of Asian-Western viewers. Written and directed by Park Hoon-jung the action-crime film has startling twist when police officer Ja-sung, Lee Jung-jae, tried to chase the crime-syndicate of Korea while the portrayal of gangsters life was also been tremendous. The title of film is basically an operation done by police authorities to wipe out the criminals from the region, the movie is also best to watch all the time.
5. Koala
Koala reflects the ingenuity and creativeness of the Korean crew, with well written script and extra dose of emotions; it packed the audience with enjoyment and thrill. The movie is considered as best one among other hit Korean movie because of its theme which described the difficulties of young Korean to start their business. Produced by Park Sang-Geun the movie starred Park Young-Seo, Song Yoo-Ha and Park Jin-Joo in key roles, who made justice to their character led to most popular movie.
4. The Old Boy
Old boy is the Korean venture which has been considered is one of best movie ever, starring old boy in titular role. The story line and depiction is almost same, resembled with the earlier one but has latest technology and enclosed heavy action in it. If you want to spend a great entertaining time then it would be the best choice with extraordinary direction and unexpected suspicious event in a row, the subject, characters, and narrative of movie is definitely fantastic.
3. No Breathing
South Korean sports film No Breathing in competitive swimming story which takes the viewer into a different world which is full of thrill and excitement. Despite of different genre the movie has been fine appreciated by critics as well as audience for the delineation of amazing story. Jo Yong-sun directorial featured lot of twists in life of Won-il, the character in the movie, faced difficulties to join physical education following danger of being expelled from school.
2. Tazza: The Hidden Card
Jang Joon-hwan direction Tazza: The Hidden Card has earned well at box office and garnered critical acclaim from the audience following the past sequel of the movie which also managed top position at Box office. The recent sequel also became the most watched and well-earned movie of the year and best option to watch a perfect story and usage of technology. Produced by Lee Anna the film has been released on September 3, under banner of Sidus FNH and Lotte Entertainment production companies.
1. The Target
South Korean action-thriller film starring Ryu Seung-ryong, Lee Jin-wook, Yoo Jun-sang and Kim Sung-ryung 'The Target' is remake of the 2010 French film Point Blank. The movie is directed by Yoon Hong-seung and produced by Im Seung-yong and Seo Woo-sik is one of best movie of Korean cinema and topped our list following its plot, theme, sketching the characters and lot of breathtaking effects. The Target has collected 6.63 billion in its first week and gained popularity and holds one of the top positioned movies at Box Office.