Top 10 Hottest And Most Beautiful Arab Women In The World
Most Beautiful Arab Women
Arab women has natural beauty to seduce man all around the world and when we talk about the most beautiful Arab women in world, means arranging them in a list in terms of their beauty, attractiveness, elegance and charm.
According to a research Arab women are known for their exotic beauty and know how to maintain their natural prettiness through covering their whole body because of being religious while others uses makeovers to avoid damaging their silky and smooth skin.
There are number of Arab celebrities who have been considered among the hottest most beautiful Arab women in the world because of their good looks and attractive appearance. Here we have arranged top ten hottest most beautiful Arab women in the world; the list is given below for you:
10: Hoda Fadel
Hoda Fadel is a Lebanese model and TV host who has made appearance in several modeling campaigns and advertisements of various brands of the country. She has hosted a fun show titled Ghazl El Banat which has been aired on Rotana Music TV making her popular host around the state while her cuteness and prettiness added her in the list of most beautiful women in the world. She also stands among the top sexiest Arab women in the world because of her body curves and attractive look that are enough to seduce anyone.
Also see: Top 10 Hottest And Most Beautiful Italian Models
9: Yamila Diaz-Rahi
The Argentine model Yamila Diaz-Rahi has Spanish and Lebanese ethnicity as her father belonged to Lebanon while her mother is Spanish decent. She has worked with Milan for a few years in start of her career while featured in Sports Illustrated Swimsuit Issue and followed her appearance in the magazine by becoming the cover lady of the magazine in later years. Yamila Diaz-Rahi is among the most beautiful Arab women who have appeared on the cover of magazines such as GQ, Glamour, Maxim, Elle, and Shape while she also marked appearance for Victoria's Secret catalog.
8: Jenna Dewan
The American actress and dancer Jenna Dewan is another beautiful Arab woman in the world whose father is Lebanese and Polish decent while mother is of German and English ancestry. She has began her career as backup dancer and later appeared for Pink, Missy Elliott, and Christina Aguilera while she is best known for her film Step Up. Jenna Dewan starred in NBC series The Playboy Club and American Horror Story: Asylum becoming popular American actress and gained recognition in the United States.
Also see: Top 10 Most Beautiful Chinese Women
7: Haifa Wehbe
The Lebanese singer and actress Haifa Wehbe is one of most notable singers in Arab World, considered among most successful Lebanese singers. She has been ranked among most beautiful people in the world while also enrolled in list of most beautiful Arab women in the world because of her good looks and gorgeousness. Her studio album includes Farachit Al Waddi, Habibi Ana, Baby Haifa and Malikat Jamal Al Kawn among several singles along with acting career, Haifa received numerous awards throughout her career.
6: Leila Bekhti
The French film and television actress Leila Bekhti is best known for her roles in local based TV series including Tout ce qui brille, Paris, je t'aime and Sheitan. Leila Bekhti belonged to Algerian family from Sidi Bel-Abbes and considered as one of most beautiful Arab women in the world because of her pretty looks and appealing face. She has appeared in numerous television dramas of different genres while also have two singles in her career, earned Best Actress Award, César Award for Most Promising Actress, and Swan d'or at the Cabourg Film Festival.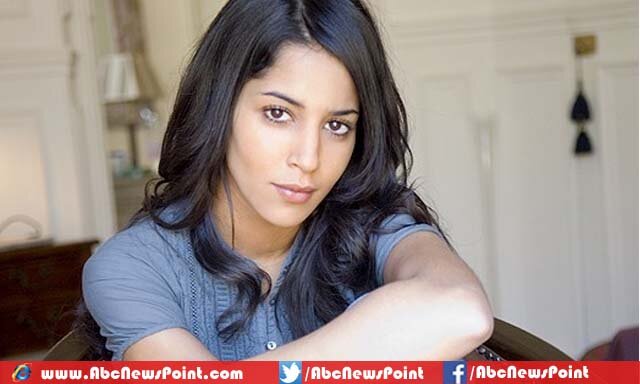 Also see: Top 10 Most Beautiful Women In The World
5: May Hariri
The Lebanese pop artist and actress May Hariri is among the most beautiful Arab women in the world due to her cuteness and attractiveness, appeared in her first music video and introduced her wild, sensual and sizzling beauty in Arab world. She has very successful career with number of thriving festivals and tours where she performed and proved herself as one of leading Lebanese singer. Her studio albums include Monawat, Hasahar Oyono, Habibe Inta, and her last one Omry Tani till date which has been released in 2008.
4: Nancy Ajram
The Lebanese singer and multi-platinum recording artist Nancy Ajram was born on May 16, 1983 in Beirut, she started her career as child star and released her first studio album in age of 15 under assistance of her father. Her collaboration with well known producer Jiji Lamara made her recognition all around the country becoming the second international best-seller with release of Ah W Noss in 2004. One of most influential personalities of the Middle East and most subscribed female Arabic artist is also one of most beautiful Arab women in the world.
Also see: Top 10 Most Beautiful Hollywood Actresses
3: Cyrine Abdelnour
The Lebanese singer, actress, and model Cyrine Abdelnour, born February 21, 1977, has released her first album in 2004 which earned fame for her in the country while her second album titled Aleik Ayouni was unveiled in 2006. She has appeared in several music videos and television series while also worked in few movies, her discography include Leila Min El Layli, Aalik Ayouni, Layali Al Hob and Habaybi. Her attractive and elegant appearance added her in the list of most beautiful Arab women in the world.
2: Rania Al Abdullah
Queen Rania of Jordan was born on 31 August 1970 as Rania al-Yassin who also known as Rania al-Abdullah, known for her role in education, health, community empowerment, youth and cross-cultural dialogue among other fruitful activities. She has numerous and endless work in above mentioned fields and proved her competency with her skillful work with the collaboration of various teams with respect different grounds. She owned natural beauty and appealing looks for which became one of most beautiful Arab women in the world.
Also see: Top 10 Hottest Women In The World
1: Sofia El Marikh
Born on October 15, 1981 Sofia El Marikh is a musician and entertainer from Casablanca, Morocco, stands among the most beautiful Arab women in the world following her dazzling and sensational appeal to grab attention. She has sung in different genres including Arabic pop music, Arabic music, and simple pop and Moroccan music, her few top hits are Tahwak, Nmout 3lik, Bezzaf Bezaf, Baheb Feek, and Kelmet Hobb. Despite of being singer she also made appearance in her several music videos of her song marking her stunning actress and music star.