Top 10 Best Samsung Smartphones in
A smart phone is basically a mobile phone which offers advanced operating system including personal digital assistant, media player, web browsing, camera, Wi-Fi and GPS navigation unit while most have now touch screen interface and enables to run third-party apps.
Samsung offers numerous smart phones in this product line but to choose the best smart phone with updated features and competitive prices is not an effortless job for users. To find out most excellent one from smartphones planet, we have arranged a list of top ten best Samsung smartphones below.
10: Samsung Galaxy S3 ($345)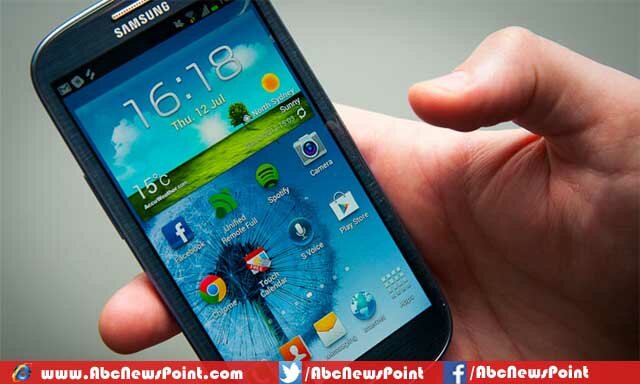 Samsung Galaxy S3 is what u says and thinks about; it goes beyond smart & fulfills your needs what you really expect from any smartphone. Quad-core 1.4 GHz Cortex-A9 + Mali-400MP GPU with android OS, v4.0.4 and 1GB RAM Smasung S3 I9300 is available in 16/32/64 GB built-in memory, let you save everything in it. Corning Gorilla Glass 2 display and super AMOLED capacitive touchscreen make it more reliable and sophisticated all time while 8MP camera allow users to capture all terrific moments in your hand.
9: Samsung Galaxy Mega 6.3 ($529)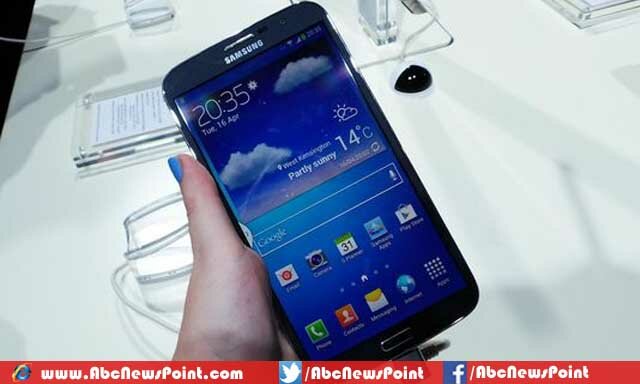 The royally wide screen of Samsung Galaxy Mega 6.3 equipped with dual-core 1.7 GHz Krait processor with Qualcomm Snapdragon 400 Chipset for more quick performance. The 8MP autofocus camera with 3264 x 2448 pixels enabled your visual contents beautifully, Samsung Galaxy Mega 6.3 runs on Android OS, v4.2.2 with silky performance on 1.5GB RAM while built-in memory up to 8GB with support of microSD card. White, Black, Plum Purple colors are available, a very lightweight of only 199g portable to every where the user want.
8: Samsung Galaxy Alpha ($509)
Sleekest Smartphone ever with high quality metal frame having luxury looks and feel, carries a very discrete touch through metal frame which is extremely strong and durable. The perfect luxurious design puts the Samsung Alpha in a rank of its own, solid metal frame runs around the back gave merge of a classic design. Quad-core Cortex-A15, 2GB RAM with 1.8 GHz makes it respond faster and 32GB available space and 12MP camera has very fast autofocus speeds allowing users to capture the vibrant moving images.
7: Samsung Galaxy Note Edge ($987)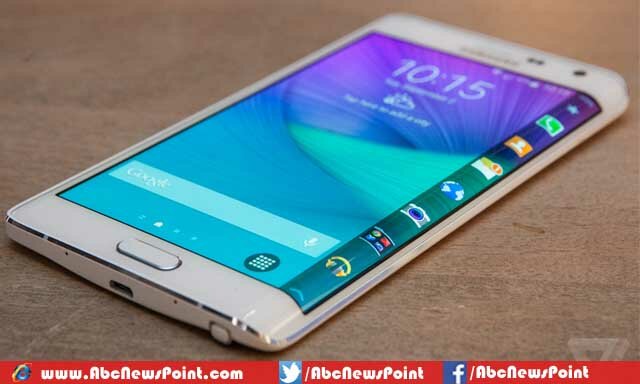 Samsung Galaxy Note Edge can be considered as Samsung's most revolutionary smart phone so far, so that can be enlisted in best Samsung smart phones. Android OS, v4.4.4 stationed with an exception of smaller 5.6 inches display and Quad-Core Krait 450 let the users can take more quick response and smaller 3000mAh power bank stirred it for long time . Amazing 16MP, 3456 x 4608 pixels of optical image stabilization can capture moments efficiently and proficiently while Super AMOLED capacitive touchscreen increase the flavor of smart phone.
6: Samsung Galaxy S4 ($382)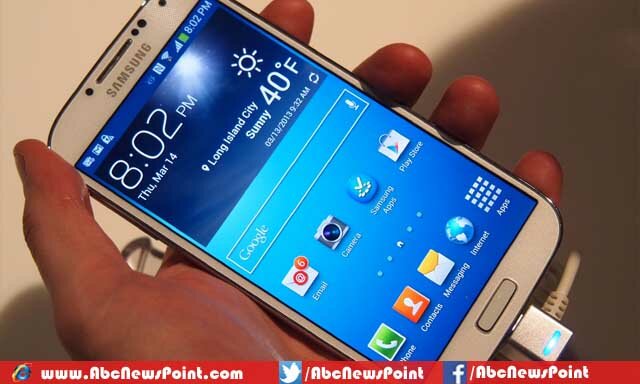 Samsung Galaxy S4 is another best Samsung smart phone which is undoubtedly the most graceful and elegant addition in smart phone with its competitive price following its long-lasting features. Slim and smarter gaze having smooth grip with 4.99 inches display, Samsung Galaxy S4 I9500 confines all the action wherever you are and relive those thrilling memories using 13MP camera. Powered with Android OS, v4.2 Quad-core 1.6 GHz Galaxy S4 is available in 16/32/64GB built-in and 2 GB RAM in each.
5: Samsung Galaxy S5 Sport ($650)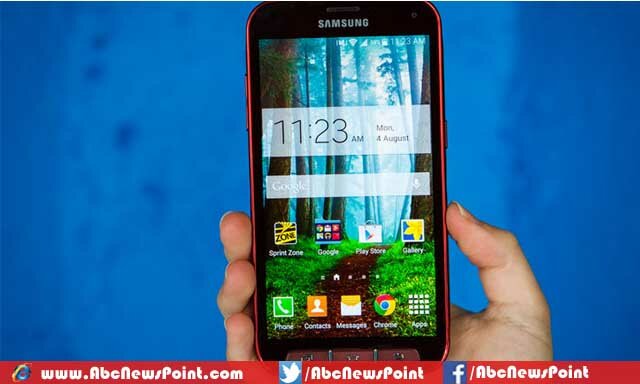 Samsung's Galaxy S5 Sport has physical controls and vibrant colors, nearly all of the Samsung Galaxy S5's software and 5.1-inch 1080p display with an excellent 16-megapixel camera. A 2.5GHz quad-core processor and a heart-rate monitor with Android 4.4 OS while Wi-Fi 802 permitted users to surf slickly and smoothly. Corning Gorilla Glass 3 furnished Super AMOLED capacitive touchscreen with resolution of 1080 x 1920 pixels visualized everything in very well and fine manner.
4: Samsung Galaxy S4 Active ($682)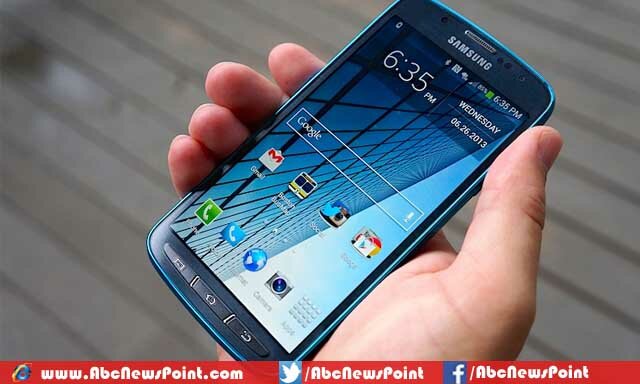 Samsung Galaxy S4 Active is craggy version latest handset which is waterproof and dust proof that can be easily used even under water for half hour. Equipped with 1.9GHz quad core processor & runs updated android 4.2.2 OS, along with 5 inches of display & LCD TFT touch screen & has screen resolution of 1080P gave a trendy and neat look. The model came with an 8 MP camera in addition of new aqua mode for the taking pictures and video making under water. Quad-core 1.9 GHz Krait 300 made it faster than ever that can stand among the best smart Samsung smart phones.
3: Samsung Galaxy S5 Active ($715)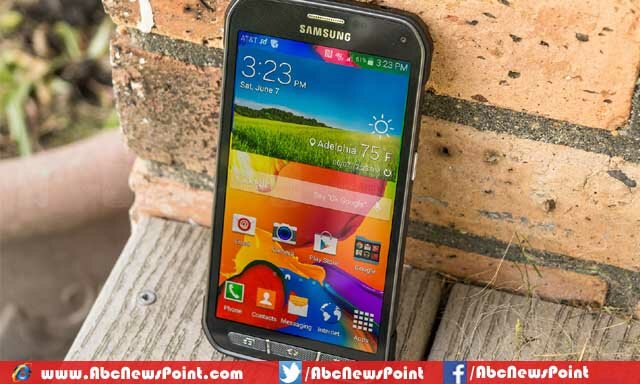 Samsung Galaxy S5 Active could tolerate thermal shocks, radiation, salt and other hard impact which is specially designed for users who appreciate broad functionality and compact size. Samsung S5 Active is ideal for working and vibrant entertainment also for an endless connectivity needs with friends and family. Quad-core processor, 2GB of RAM and 16GB built-in enhanced capabilities to store information while it's suits the users who want to capture all of the most memorable events of their life with its great 16 MP Camera with autofocus and LED flash.
2: Samsung Galaxy Note 4 ($794)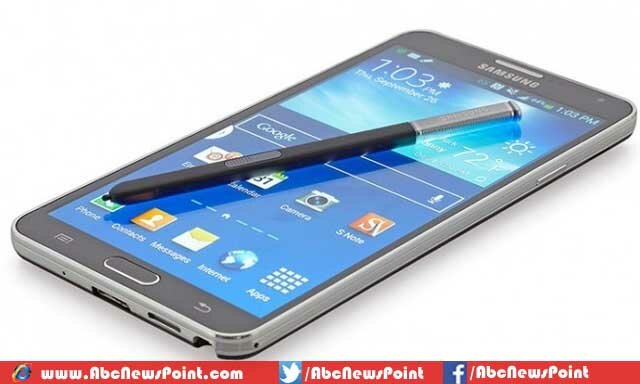 Be the best, Samsung has always follows the statement while manufacturing or designing the product and do well each time innovatively. Samsung Galaxy Note 4 can be considered as the best phablet all time till now, categorized in two different versions based on Qualcomm or Exynos Chipset with 16 megapixel camera along with a front facing camera for selfies. The 2.7 GHz Quad-Core Krait 4503GB RAM facilitate it to multifunctional response within seconds.
1: Samsung Galaxy S5 ($606)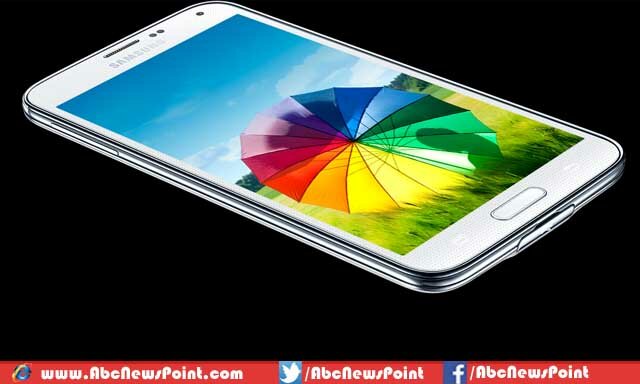 The new modish and elegant flagship Samsung Galaxy S5has received extraordinary recognition in the market just after it's launched due to frequent unbeatable features like "S Health" and Heart rate sensor. It looks like normal slim & sleek device at first glance but its thin body managed to combine few valuable features including portable multimedia center. Samsung Galaxy S IV enhancing a much more improved 16MP HDR Camera with LED flash that can take photos with 5312 x 2988 pixels resolution Fast Auto Focus feature lets you shoot and capture action as its happening.