Top 10 Most Expensive Smart Watches in the World
Once there was a time when people check their pockets to see time through their pocket watch and now again the time came that people dive into pockets to search about what happened on smart phones and them smartwatches created to handle it.
Smartwatches is quick and easy way to check what notifications appears onto smartphone and either there is need to take them consideration or put them as it is.
Now comes to topic that is most expensive smartwatches in the world, the exclusive features which have been offered through smartwatch include its performance, functions and style which made it highly priced while other factors are notification level, battery life, water resistance, cameras and compatibility with wide range of smart phones. Here we have enlisted ton 10 most expensive smartwatches in the world.
10: Sony SmartWatch 3 ($300)
Sony Smartwatch 3 stainless steel has rectangular face featured with 1.2GHz quad-core processor along with 512MB RAM while the most exclusive addition is its built-in GPS making it more powerful and adequate accessory.
It owns 1.6-inch transflective display having resolution of 320 x 320, the water protected smartwatch powered with Android Wear that uses Google Now for notifications. The Sony SmartWatch 3 personalized with ample range of colorful straps, considered as real winner with a look of simple wristwatch.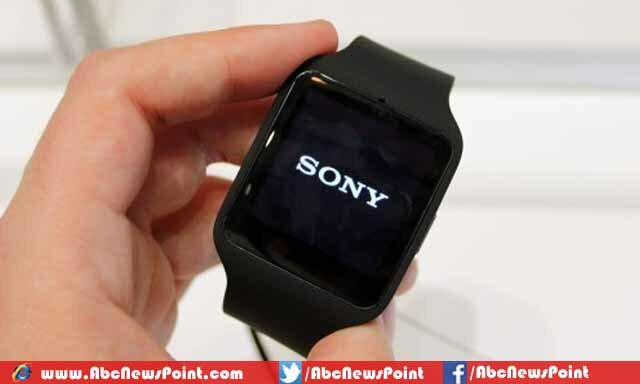 9: Neptune Pine ($335)
Neptune Pine is great creation from the company that can connect with smartphone in quite well manner and doing things with it too simple and easy. One of most expensive smartwatch has un-tethered connectivity through Wi-Fi, Bluetooth and up to 4G support while 5-megapixel rear-facing camera and VGA front-facing camera made it durable.
The other specification include 2.4-inch TFT capacitive touchscreen, 512MB RAM, 32GB internal storage, 810 mAh equipped with Android 4.1 Jelly Bean.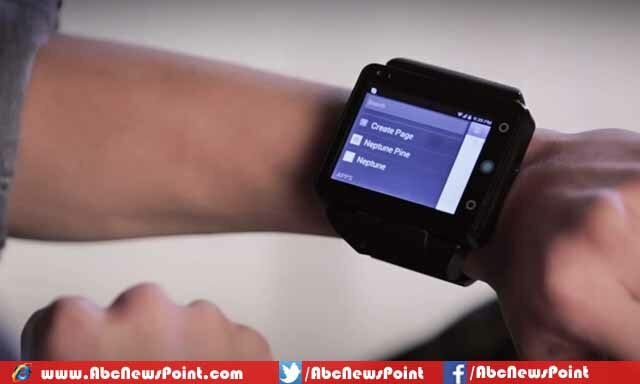 8: Apple Watch Sport (38/42 mm) ($349)
Apple Watch Sport is one of most striking collection from Apple house which display of smartwatch is protected by lightweight aluminosilicate glass that resistant to scratches while fluoroelastomer bands are available in five vibrant colors known to be remarkably flexible and soft.
Apple Watch Sport features are Retina display with Force Touch, digital crown, Ambient light sensor, water resistant having battery life of up to 18 hours. Apple Watch Sport is appears to be more elegant, arresting and proved to be more efficient ever.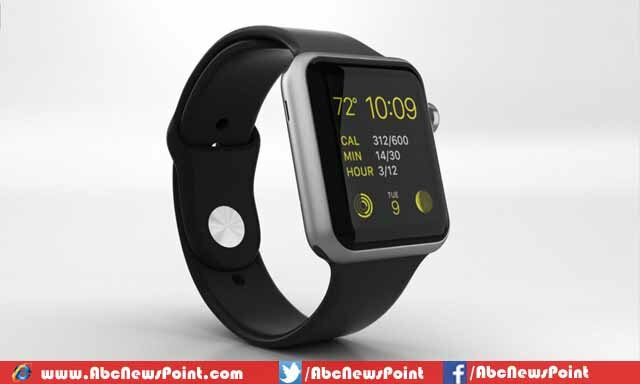 7: Apple Watch (38/42 mm) ($349)
Another esteemed collection from Apple which features highly polished stainless steel with space black stainless steel cases while the display is sheltered by sapphire crystal. Apple Watch is been offered in three different leather bands along with link bracelet and Milanese loop.
The sapphire of the most desired Apple watch is the hardest transparent material on planet that is superlative for protecting its retina display. When it comes to specifications and performance Apple Watch is just effective and most preferred choice among other smart watches.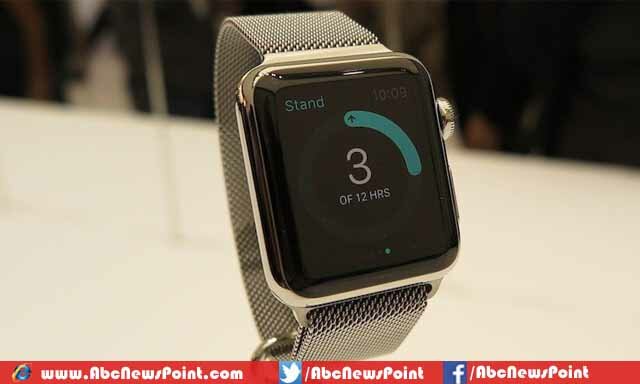 6: HP Chronowing ($349)
HP Chronowing is the blend of craftsman precision and classic Michael Bastian design following advanced engineering of HP. Compatible with both iOS and Android HP Chronowing has round stainless steel case with multi-layered finish, Chronowing crystal gives analog or digital clock display at a glance.
The water resistant HP Chronowing smartwatch has interchangeable straps to make it more versatile and flexible with style, the exclusive creation has been available for price of $349 making it most expensive one in the world.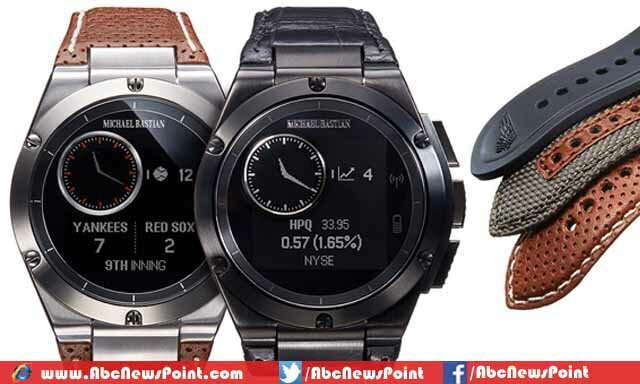 5: Timex IRONMAN ONE GPS+ ($400)
Timex IRONMAN ONE GPS+ is an exceptional edition so let connect you contacts with most striking smartwatch which enable to fine satellites incredibly very fast using INSTAFIX GPS.
Listen to favorite collection of up to 1000 songs using Bluetooth via headphones or speakers the Qualcomm Mirasol touchscreen provides a brighter and clear view of everything on display. The salient features include Rechargable Li-Ion Battery, Heart Rate Ready, and Timers, Water-Resistant while it provides complete notification impressively.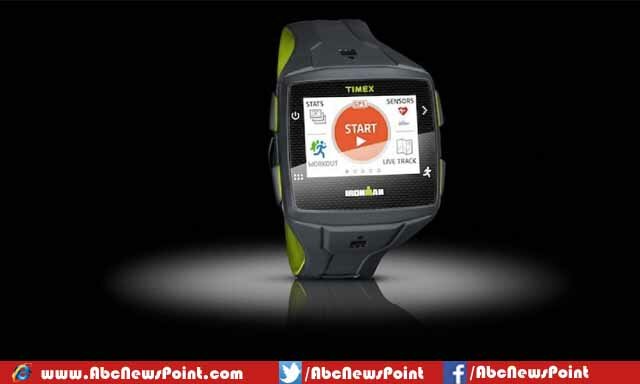 4: Timex IRONMAN ONE GPS+ HRM ($450)
Timex IRONMAN ONE GPS+ HRM offers real time tracking along with pre-programmed SOS messaging to stay connected with the web, a GPS sport watch which uses InstaFix GPS having specific running design. The Qualcomm Mirasol touch screen interface adjusts brightness to make a clear view in sunlight and darkness following its four customizable data fields.
Other exclusive features like Bluetooth Smart sensor, built-in accelerometer, interval timers, customize Notifications, Airplane mode and three day long battery life when GPS is off.
3: Intel MICA ($495)
My Intelligent Communication Accessory (MICA) is a blend of beauty and intelligence, a fine collaboration of Opening Ceremony and Intel which has been thoroughly crafted for elegant and stylish ladies of world.
The intersection of technology and high-end fashion MICA is prestigious and impressive creation which has premium finish, 18K gold coating and curved sapphire glass touch-screen display. The smart women bracelet has discreet on-wrist messaging, event notifications and reliable one to respond it with customizable messages and notifications.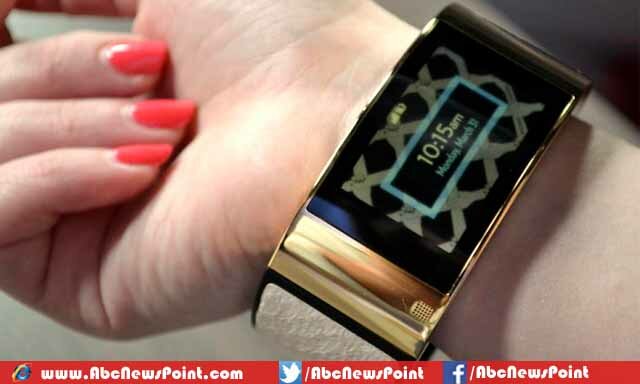 2: i'm S.p.A i'm Watch ($499)
The multi-purpose smartwatch i'm Watch has 1.54-inch touchscreen display having resolution of 240×240, powered with Android skin and compatible with Android, iOS and blackberry smartphone devices.
It allows calls and messaging in very quick and fine manner notifies its users about E-mail Facebook Incoming Call Text Message Twitter and Weather updates. Accelerometer and Magnetometer sensor are something extra i'm Watch offer for cost of $499 while the most customize size, connectivity and notification options made it more versatile and durable.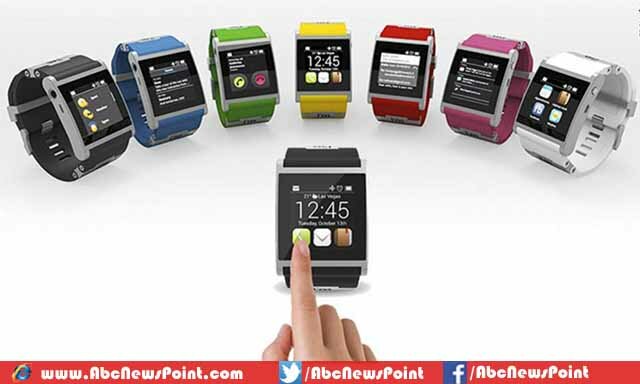 1: Garmin Fenix 3 ($500)
Garmin Fenix 3 talks about style that it's provide demanding features to the athletes gives both stylish causal look to who wear it. Fenix 3 is name of precision along with its attractive and graceful making while customized features and capabilities making it most preferred and ideal choice.
One of most expensive smartwatch uses GPS in UltraTrack mode which enhances battery life up to fifty hours while it utilizes latest technology to track enable it to give higher performance in more precise and effective manner.