Florida Become 36th State To Legalize Gay Marriage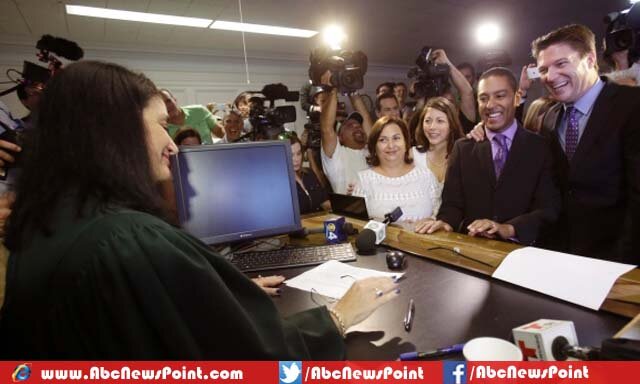 The ban on gay marriage ended Tuesday, January 6 in Florida, which becomes the 36th US state in which the union of gay couples is permitted. First marriages took place on the night of Monday, January 5th.
Gay marriage continues to gain ground in the US. A Florida judge Monday lifted the ban on same-sex couples to unite for life.
This is a victory for advocates of "marriage for all" across the Atlantic: Florida was established in 2008 a law that stated that marriage only concerned a woman and a man.
The first week of January will be decisive for gay marriage in the United States Friday, justice must rule on the ban in several states, including Texas and Louisiana.
The US Supreme Court must also rule on the matter and its decision will prevail throughout the country. In October, she had refused to rule on applications for annulment of the legalization of marriage for same-sex couples in five states.