Top 10 Biggest and Largest Airports in the World
Transportation industry has moving towards up and air traffic has been rising day by day all over world, airlines are becoming larger and larger to provide accommodation maximum passengers.
Air transport has seen tremendous growth in last few decades and effectively grabbed huge portion of the passengers used roads and sea to travel. On the other hand Airlines also managed to magnetize commerce industry to business through airplanes by giving them sensible customized packages.
One of reason to construct large airports is the massive number of passenger traffic pass through on daily basis while second reason is to provide utmost space for landing and departure of flights on Airports.
There are number of large airports in the world but we talking about largest airports with respect to its area, the list to top ten largest airports is given below.
10: Beijing Capital International Airport (2330 ha)
Beijing Capital International Airport situated in the northeast of Beijing's city center surrounded by suburban Shunyi District. The airport has been owned-operated by state controlled company, Beijing Capital International Airport Company Limited, considered as one of busiest airport in the world with respect to passenger's traffic. Beijing Capital International Airport is luxurious one in true sense having fantastic construction style and elegant departments while 86,130,390 passengers have been passed through approximately having 581,773 registered flights movements. The area of airport is nearly 2330 ha for which it also one of largest airports in the world.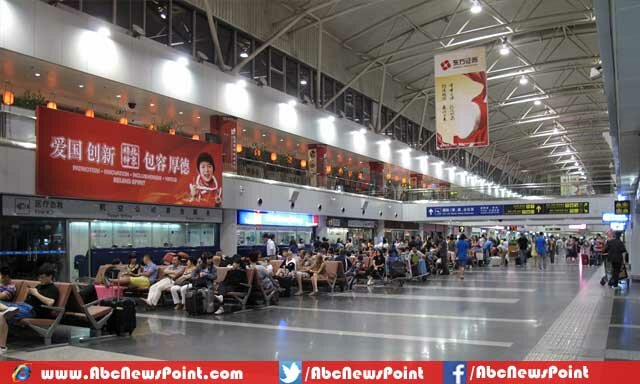 9: Cairo International Airport
Cairo International Airport is one of largest airport in the world covers total area of 2550 ha, has value as primary hub for various airlines like Alexandria Airlines, AlMasria Universal Airlines, EgyptAir Express and AMC Airlines among others. Located in the northeast of the Cairo the airport is also busiest one in Egypt with 14,711,500 passengers, has three terminals for movements of flights, cargo transport while Hall 4 of terminal one has been used for private and executive jet services functioned independently from the commercial passenger terminal.
8: Chicago O'Hare International Airport
Chicago based international airport O'Hare places in the northwest of Chicago, Illinois, named as third busiest airport in all fifty states of America while grabbed sixth position among world's busiest airports by passenger count. Chicago O'Hare International Airport is currently serving as second largest hub for United Airlines, American Airlines and Air Choice One. Owned by Chicago Department of Aviation also control its operations while O'Hare covers 2610 ha with total passenger volume of 70,075,204 and 881,933 aircraft movements.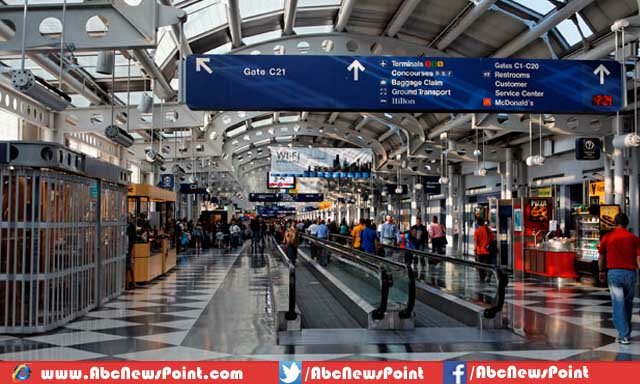 7: Bangkok International Airport
Known as Suvarnabhumi Airport Bangkok International Airport has operated by Airports of Thailand PLC, home to most if domestic while all of international flights. As of, Suvarnabhumi Airport has total 289,568 movements annually following 38,143,562 international passengers and 8,279,790 domestic passengers. The airport is one of world's largest airports covering area of 2980 ha, major hub for Orient Thai Airlines, Bangkok Airways, Asia Atlantic Airlines and Thai Airways International among others. The Bangkok International Airport has amazingly constructed gave exceptional views of its buildings of its lounges, Inner courtyard and departure hall.
6: Madrid Barajas
Spain largest and busiest international airport Madrid Barajas stand among the largest airports in the world with the total area of 3050 ha. Situated in northeast of the Puerta Del Sol in the Madrid's centre the airport is home to 41,833,374 passengers annually with total 342,601 movements every year. Madrid Barajas cargo transport has seen sound growth since last few years especially last year having 5.8% more registered cargo movements. The hub for Iberia and Air Europe has highest number of flight operations in all Europe and considered as second busiest airbus routes in Europe.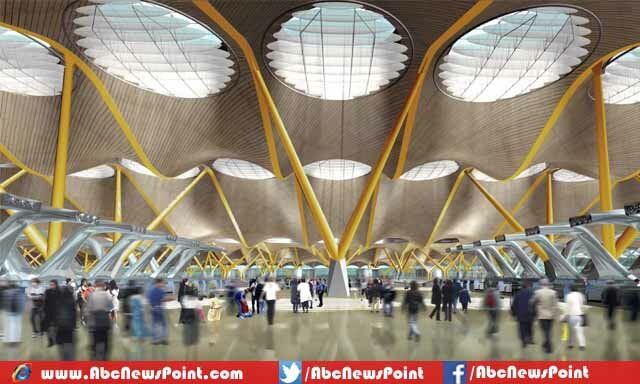 5: Charles de Gaulle Airport
Aéroports de Paris operated Charles de Gaulle Airport is located northeast of Paris serving principle hub for FedEx Express, Air France and Delta Air Lines. The airport has almost 62,052,917 passenger volume with total 497,763 aircrafts operations, ranked among busiest airport in Europe. Charles de Gaulle Airport has covers the area of 3200 ha making it France's largest international airport and one of largest airports in all over world. Having three terminal the traffic has been divided following their region, cost and local and foreign passengers while terminal 2 has been divided into several halls making it more specific with respect to landings and departures.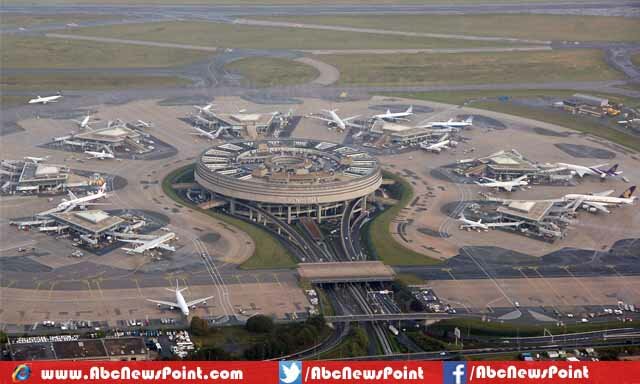 4: Shanghai Pudong International Airport
Shanghai Pudong International Airport has great importance for major international flights and serving as hub for most of Asian airlines such as DHL Aviation, China Cargo Airlines, FedEx Express, China Eastern Airlines, Shanghai Airlines and Yangtze River Express. China's third busiest airport has been spread on land area of 3350 ha and stands among the largest airports in the world which facilitate 51,661,800 passengers in last year. Pudong International Airport has been operated by Pudong International Airport, is home to two major terminals while third one would be planned to open in last of this year.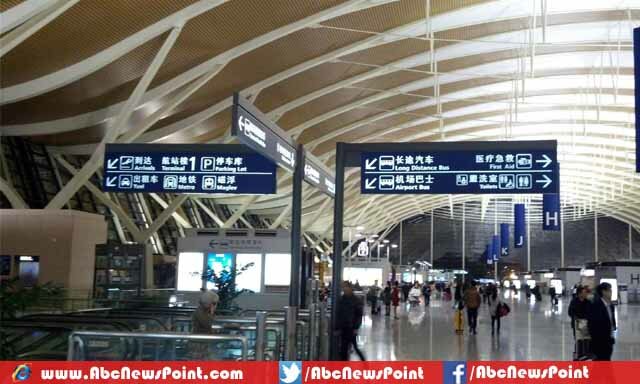 3: Dallas/Fort Worth International Airport
Located halfway between Dallas and Fort Worth the International Airport has been approached by various sounded cities of United States. The airport is one of largest airports in the world and second largest in the United States cavers the area of 7800 ha and major hub for American Airlines, Ameriflight and UPS Airlines. Dallas/Fort Worth International Airport has five terminals naming A, B, C, D and E for flights operations having 165 gates, constructed in well manner to reduce the distance of passenger from its car to airbus.
2: Denver International Airport
The largest airport in the United States of total area 13726 ha and second largest in the world Denver International Airport is hub for major airlines like United Airlines, Frontier Airlines, and Great Lakes Airlines. City and County of Denver Department of Aviation owned and operated airport has 31,004,575 annual passengers and 635,445 flights operation which is pretty high in actual because the data has been verified since 2012. Denver International Airport has named as Best Airport in North America and America's Best Run Airport by well known magazine of United States.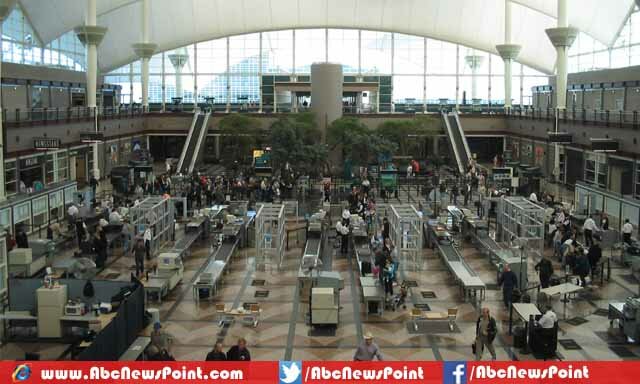 1: King Fahd International Airport
World's largest airport with respect to land area of 78000 ha King Fahd International Airport has been located in northwest of Dammam, Saudi Arabia. Operated by General Authority of Civil Aviation the airport has been publicly opened fifteen year ago and considered as major hub for Saudi Arabia. The six-story terminal of airport has been divided in such as way that three of its terminal has allocated for passengers processing, third level for arrivals, fourth level is for boarding and sixth level is for departures while a Royal terminal is reserved for Saudi Royal Family, government high profile personnel and official guests.