Airasia Flight QZ 8501 First Bodies Arrive For Identification To Airport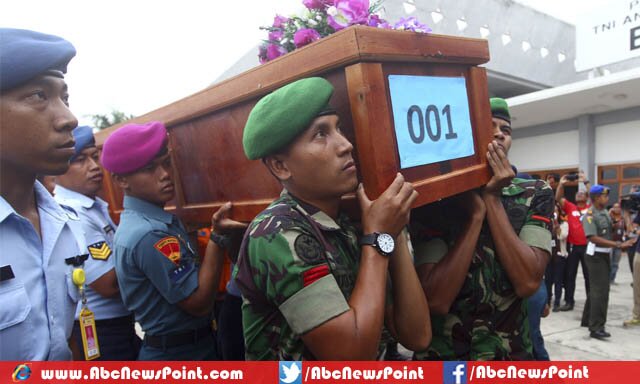 As rescuers continue their research on Thursday to find the victims of the plane Airasia Flight QZ 8501 disappeared last Sunday, the first bodies were transported to Surabaya, Indonesia's second largest city, which is equipped to conduct the review and identification of 150 bodies.
In total, six of the seven bodies recovered were sent on Thursday in coffins adorned with flowers to the city. On board the aircraft were 155 Indonesians AirAsia, the French co-driver, three South -Coréens, a Briton, a Malaysian and Singaporean.
The Airbus crashed into the sea after being confronted with severe weather. Shortly before takeoff, the pilot asked to divert the flight plan, and in heaven, he asked to gain altitude before contact is lost with air traffic control.