Weakened Typhoon Hagupit Comes To Philippine Capital Manila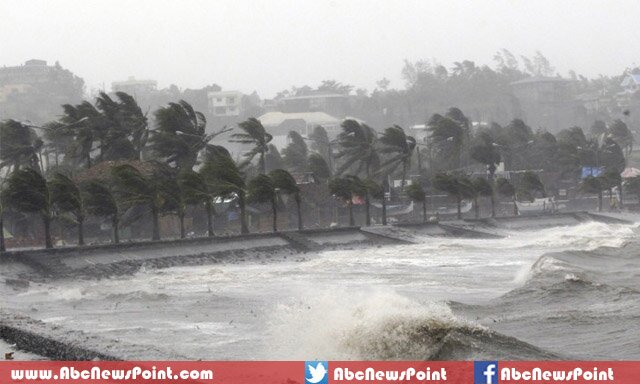 Philippine: Tropical typhoon Hagupit will hit Philippine capital Manila after striking the eastern region of country, left nearly 8 dead.
International media reported that Hagupit storm will pass through the Manila but with lower velocity and strength as it weakened when crossed the other parts of the country, however, in eastern country typhoon was also not much strong and caused less damages as expected.
Authorities have expectation that massive storm battering the country, causing heavy damages so measures have been taken but now it became weakens but it is forecasted that Typhoon will come along with fierce winds and heavy raining.
Media reports revealed that at least eight people were died and very low devastation of infrastructure was occurred as compare to last year as it is not powerful as Haiyan which left more than 7,000 either dead or missing last year.
Manila Mayor Joseph Estrada stated that capital has been prepared for typhoon and people are ready to face heavy winds and raining. Thousands of people were evacuated from sides of coasts and riverbanks on Monday morning to avoid any mishap.