Forbes Top Topics of that Went Viral
2015 has been a massive year with a lot of good and bad incidents. A lot of things went viral and a lot got flopped. Here in this article, we are presenting you the top most shared and discussed topics on Forbes. Scroll down to explore these interesting findings:
1. Late-No-More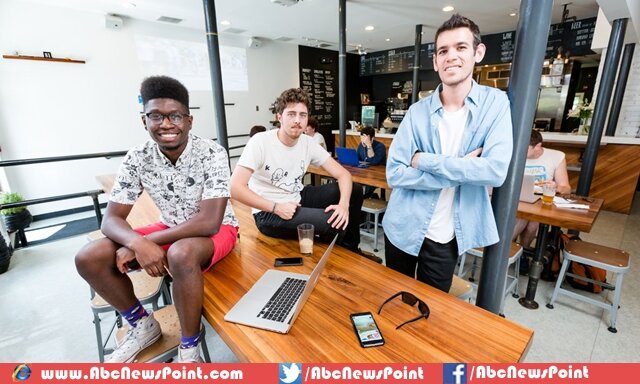 The mostly shared and discussed topic of Forbes in was time management. There is a medicine that can help you earn more money, have better relationships, look thinner and be happier. This revolutionary product is known as Late-No-More. Only one dose per day will make you show up on time, improving your life greatly and the lives around you.
Jokes apart, being late is a habit that is totally unacceptable. It sounds rude but it is truth and it should be said more frequent. You need to be punctual whether you are going to attend a conference, a dinner, or a coffee meeting.
It appears as majority of individuals consider a deadline or meeting time to be just a slight advisory.
Setting deadlines or meeting times do have a reason. It minimizes waste of time and effort, allows coordination of efforts and helps setting of expectations. If everyone starts chilling out and going with the flow, it would be a perfect picture of inefficiency. Here is what being late exactly depicts:
Disrespectful: When you reach on time, it depicts that you are showing respect. It shows that you appreciate and value the other person. If there is no respect you feel for the participants of meeting, why do you bother to meet them first place?
Inconsiderate: being late just u, shows a complete lack of consideration for others. It means you simply don't care for anyone.
Big-Timing: If you are late intentionally, that it means you want to show your power. It depicts the other person, that you have the upper-hand. It is really rude and must be avoided.
Credibility: Missing deadlines or meeting times, makes your credibility a lead balloon's trajectory. If you are unable to be trusted about being on time, how others can trust you regarding greater responsibilities?
Unprofitable: Let's assume a situation where 5 people are attending a meeting at 14:00. You're strolling in 10 minutes late that simply wasted forty minutes of all others. Now for example, if the organization charges $200 per hour. What you think you are paying $133? Of course there is someone paying for you.
Disorganized: If are unable to keep your calendar, what are the other things you have drawn to the brink of disaster? Being late completely shows that you are unable to organize yourself.
Overly-Busy: It is a most vital thing to equate busyness with importance. If you always go through a hectic schedule, it means you are unable to prioritize your things or you don't know to say "no," both are endearing traits.
Flaky: There are some individuals who simply are flaky and they tend to leave a task at its eleventh hour. It is seriously ridiculous.
Megalomaniacal: Some people get stuck at 8year old attitude and always want to be the center of the world. It is not something good.
If you occasionally late, due to some a real emergency or an outlier event, try to explain in detail why you were late, apologize liberally, assure others that you take it real serious, and guarantee them not to be late again.
Paying consideration to punctuality is not something like being "judgy". It is rather opposite. Just imagine how relaxing you would be if everyone did what they were required to do at a specify time. The best practice is to start with you and a superb saying is something I learned as a kid: "Five minutes before is on time. On time is late. Late is intolerable."
2. Starbucks' Free College Offers For Veteran Employees' Child or Spouse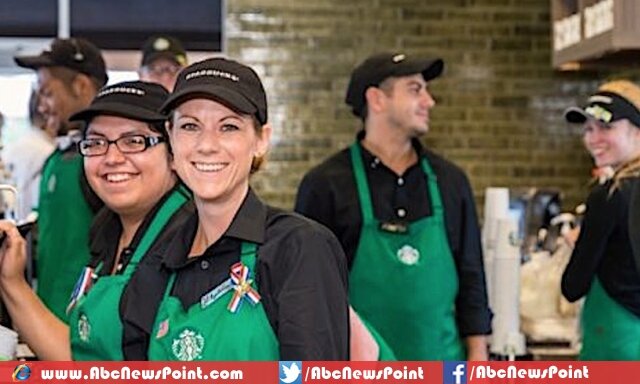 The 2nd news that went viral was the extension of tuition-free college coaching by Starbucks. Starbucks gave a perfect timed gift at Veterans Day. It has publicized a 100% tuition-free 4-year college benefit to the child or spouse of every U.S. veteran or active military reservist working 20 plus hours per week.
This recent benefit, with tuition-free price is the result of a 42-58 partnership among Starbucks and ASU. It will be an extra benefit beside the formerly-announced college benefit that Starbucks provides to every worker who is employed for 20 hours every week or more. This benefit is offered via Arizona State University's online campus, an accredited in a way that is praised by U.S. Department of Education's leadership. Moreover, Starbucks will also pay for up to eighty hours each year for service duties of workers who are active duty or reservists in National Guard or U.S. Armed Forces.
3. Estate "Pride & Prejudice" for Sale
To See More (Most Important Rituals to Keep You Always Happy)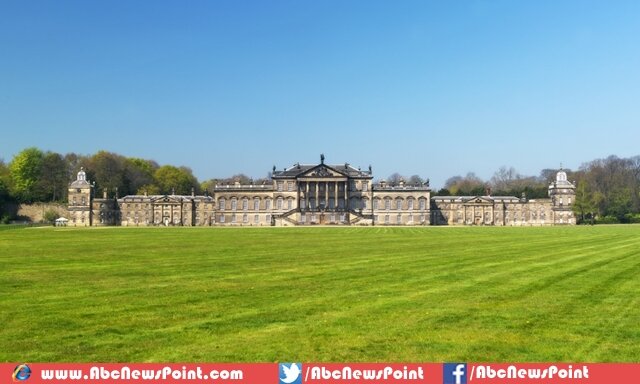 After the death of Rockingham, this estate was inherited to his nephew, the 4th Earl of Fitzwilliam. As kindhearted as he was rich, he may have partially motivated the character of Mr Darcy in Pride and Prejudice. Prince of Wales was a close friend of Fitzwilliam and visited Wentworth in 1789, approving its reputation. But beside this event, the house has entertained other Royal guests as well. When Wentworth was possessed by the 7th Earl of Fitzwilliam in 1912, a visionary who supported one of Britain's 1st car making factories, King George V and Queen Mary, his wife, stayed some days at this property. Obliging the royal pair and their attendants required an amazing 76 bedrooms.
But, disaster was in wait for both the Fitzwilliams and Wentworth. The 7th Earl's son died in front of him while his grandson, the 8th Earl, underwent a shocking affair with Kathleen Kennedy that concluded in death. The couple died in a plane crash France, while they were on their way to pursue and failed to get the approval of Kennedy family for their relationship.
After that, politics, continuously prevailing at Wentworth's home, had also seeded the decline of estate. After the WWII, the British Ministry of Power and Fuel, Manny Shinwell, permitted coal mining on grounds of Wentworth, that transformed the trimmed parkland into a jumble of dust and soil. Twirling from the setback of the 8th Earl's demise, the family lost hope on the house, firstly leasing majority of its portion to local Council, who utilized it for schooling, then vending it in 1988.
4. Archaeologists To Ben Carson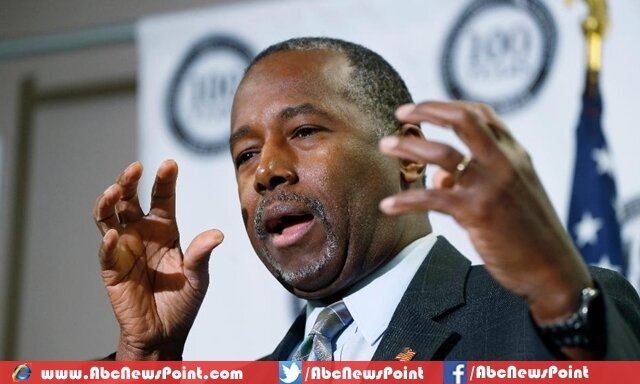 This topic was shared on 4th November, when it was 93rd anniversary of King Tutankhamen's tomb opening in Egypt, unveiling remarkable artifacts and a superb mummy of young king. (We are sharing an insight of that shared article.) The festivity was slightly flawed, at least in the United States, by a chief Republican president candidate, ex-neurosurgeon Ben Carson, who confirmed an announcement he had made in 1998 — that he is of the view that pyramids of Egypt were not tombs, they were rather grain silos.
The shared response from historians and archaeologists, who have knowledge of accurately centuries' worth of research into the literature and artifacts of ancient Egyptians, is… Wait, what now?
Carson voiced in 1998 at Andrews University, that when those pyramids construction was observed, having a lot of chambers sealed hermetically, there would had been many reasons behind that. Many scientists had explained that there were alien beings who used to come down having specialized knowledge.
As a matter of fact, no scientists are of the view that aliens constructed the pyramids. Only a small however vocal contingent of individuals believe in pseudoarchaeological clarifications. On the other hand, archaeologists have pulled those harebrained theories to pieces. Moreover, Carson seems to confirm the idea that Genesis book is precise history. And hence the Joseph of the Old Testament, traded in Egypt into slavery, constructed the pyramids in order to stock grain in the 7 years of profusion stated in Genesis. Carson precisely stated in 1998 talk, "My own personal theory is that Joseph built the pyramids in order to store grain."
This is known what that the pyramids were constructed for as the olden Egyptians explain us what they were made for. Rejecting earliest people the competence of building historical structures is not a new philosophy, however, and not limited to Egypt — majority of people from many years have repudiated that Native Americans were able to make the huge earthwork embankments around the United States and that the Maya were able to construct their pyramids absent assistance from aliens.
Finally, it does not matter what are the views of Carson regarding Egyptian pyramids. Science deniers will always be there, the world will always be occupies with the people persuaded by pseudoarchaeology, and you will always find the individuals who think what they want and nothing else matters to them. However, we are giving importance to this issue only because Carson is competing for the duty of representing the US. So it troubles that Carson calmly discards a huge number of years' worth of research as in repudiating science, he tosses the United States way back into the past. It is important because he boldly repudiates the Egyptian people their equitable history as this sidelines a whole culture and makes the United States seem like an unaware oppressor.