Top 10 List of Best 9mm Pistols in the World
Best 9mm Pistols
The 9×19mm Parabellum was first designed by Georg Luger which has been introduced later in 1902 by the German weapons manufacturer Deutsche Waffen- und Munitionsfabriken. The pistol has seen several developments in the last century and after taking many changes and amendments it has been now considered one of most reliable and widely used handgun.
There are numerous handguns available in market but the 9×19mm Parabellum is one of prominent weapon because of its stunning features including great for self defense, easy to carry and quite easy to maintain.
Here we have to mention that the purpose to enlist top ten best 9mm pistols is not to trigger any notorious emotions in people but the only reason is to describe the best creation in front of you:
10: Taurus PT 92
Manufactured by Taurus in the Beretta factory Taurus PT 92 is one of best 9mm pistol in world which featured double action/single action, 9×19mm Parabellum, semi-automatic, double-stack magazine, short recoil action pistol. The replica of the Beretta 92 Taurus PT 92 is also good like its original considered as high quality 9mm handgun which also come in several variants with respect to its frame, design, color, barrel and magazines and widely used in Brazil, Libya, Indonesia, Argentina, Paraguay and Malaysia.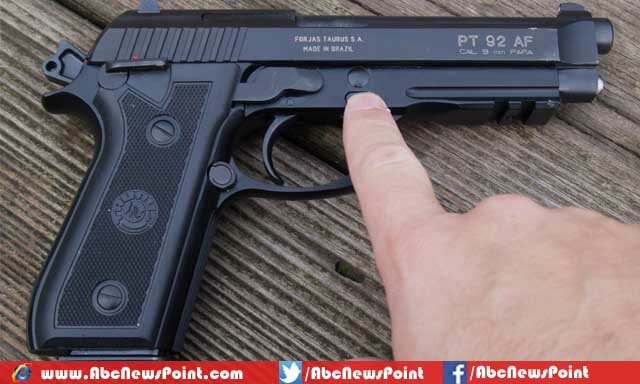 9: Beretta 92FS
Designed and manufactured by Beretta of Italy 92FS has an enlarged hammer pin that completely fits into a groove on the underside of its slide. The key purpose of making it large is to stop slide from flying over the frame to the rear if it went crack because of several defective slides reported during US Military testing. One of best 9mm pistol Beretta 92FS has been used by Malaysian Army, Royal Malaysia Police, Special Forces of Nepal Police, Slovenian Armed Forces and National Police and US Armed Forces.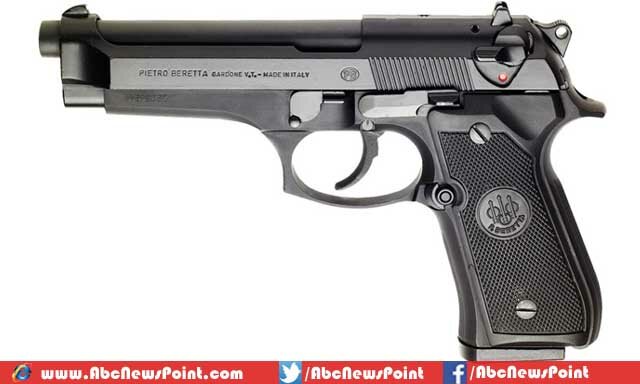 8: Walther P99 AS
The semi-automatic pistol Walther P99 is one of most used handgun weapon for law enforcement agencies, Special Forces and civilian's defense. Developed by the German company Carl Walther GmbH Sportwaffen Walther P99 AS is closest to traditional double-action/single-action trigger with a decocker which internal striker is manually pre-cocked to single-action mode and trigger remains in the forward position for the first shot. The pistol has decock key or knob on the slide to deactivate the anti stress mode and setting the pistol to double-action mode.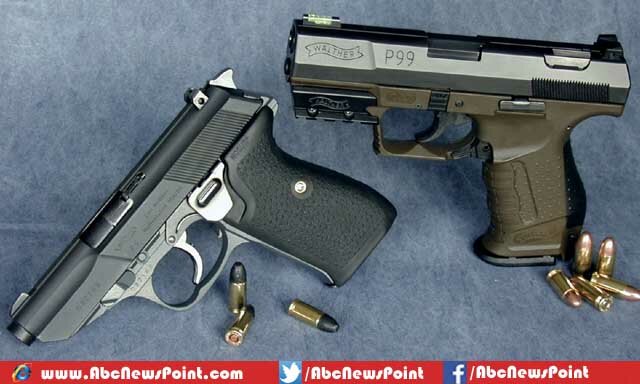 7: Glock 17 Gen 4
The fourth generation GLOCK 17 comes with innovatory design changes and becoming the world's most popular pistol and one of 9mm pistol. The more customize grip with Modular Back Strap design has ability to settle in any shooter's hand size. Scientifically designed surface frame, real-world-tested, and rough textured technology made it more reliable and widely used pistol. The life of the GLOCK system has been increased due to dual recoil spring assembly substantially increases while its reversible enlarged magazine catch is changeable in seconds which accommodates both left and right-handed shooters.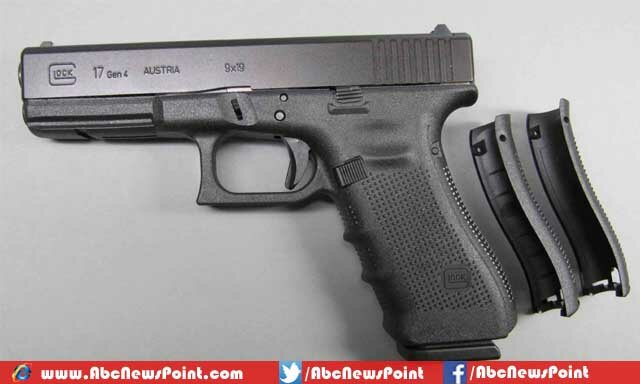 6: FN Herstal FNX-9
The semi-automatic polymer-framed pistol was manufactured by FN America in Columbia; the FNX-9 variant was purely cosmetic slide finished in matte black or stainless steel. The FNX-9 is considered as one of best holsters in the world because of several features including easy concealing, perfect grip and reliable targeting. The FNX-9 is among center fire pistols available in market differ with them following its barrel and slide travel before barrel dropping and unlocking.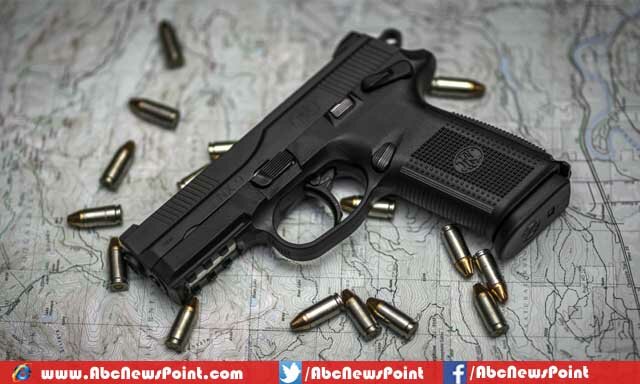 5: Baby Eagle II BE9915R
An excellent handgun value and plenty of firepower Baby Eagle II BE9915R has extremely comfortable pistol which is double action/single action available in three popular calibers having several barrel lengths. Its steel frame and slide was produced from high quality carbon steel with striking matte black oxide finish and its semi-compact models feature a tactical rail for optional lasers and flashlights. One of best 9mm pistols in the world has slide mounted decocking safety with dual levers and advanced fixed combat sights.
4: SIG Sauer P226
SIG Sauer manufactured full-sized service-type pistol SIG Sauer P226 is another one of best handgun all around the world that is chambered for the 9×19mm Parabellum. The basic design of P226 has adopted from SIG Sauer P220 but several amendments have been made to use higher capacity and staggered-column magazines in place of the single-column magazines. The sub variants of SIG Sauer P226 include P228 and P229 which are both compact versions of the staggered-column P226 design used by various law enforcement and military organizations.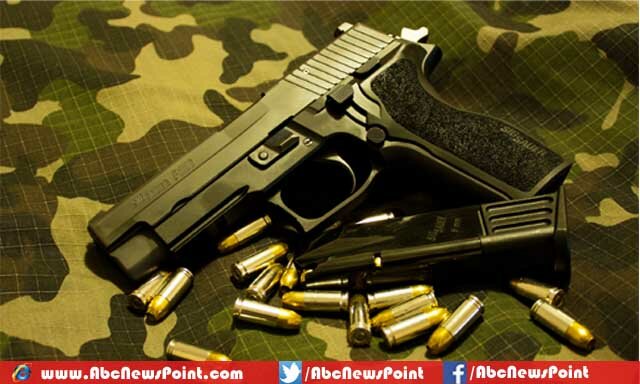 3: EAA Witness Elite Match
EAA Witness Series Pistol is manufactured in Italy by Tanfoglio based on the time tested CZ 75 having several calibers and models ranging from competition ready Elite Series up to fully loaded Elite Limited series. The EAA Witness Elite Match has been considered as one of popular and best 9mm pistols in the world following its easy to carry and easy to maintain features. Other notable specifications include fully adaptable sight, two-tone finish, an extended magazine, a complete safety and integral accessory rail.
2: Springfield XDm 4.5
The full sized pistol XDm 4.5 from Springfield Armory is a polymer pistol that has perior ergonomics, consistent performance and striking features making it versatile and intuitive to use. The XDm 4.5 is the perfect pistol for those who are looking for exellent performance, sight radius and handling while it is perfect fit for any hand because of having three interchangeable backstraps. Mega-lock texturing is to make it secure when hold and its match-grade barrel direct it to industry leading handgun in the world.
1: CZ 75 SP-01
Česká zbrojovka Uherský Brod made CZ 75 SP-01 is the most popular and best firearm in the world that has been widely used in various countries. A CZ 75 Compact variant intended for law enforcement use is made up of aluminum alloy frame, decocker and under-barrel accessory rail. The weapon is new choice for the Czech National Police since 2001 which it has received NATO certification after having extensive testing making its best 9mm pistol all around globe.