Top 10 Most Expensive Bottled Waters in the World
Here we are talking about the most expensive bottled waters in the world and it's really surprising for some people to read the articles because they have availability of water without paying even a single cent.
Well, it is fact known to everyone that water is inevitable thing for life that human can only take breath without water for just three days which fully described the need of water for living people. A reason of most of diseases around the globe is also impure and polluted water which can cause extreme infection which may lead to deaths.
The need of pure water became the reason of bottled waters while in some countries this is emerging trend to use bottled water which assumed to be pure and healthy instead of simple water.
The purpose of writing the article of most expensive bottled waters in the world is just that let you know about the costly waters around the planet which have been sold because of its esteemed quality, exclusive packaging, purity and exotic appearance, the list of top most expensive bottled water is give below:
10: Fine ($5 per 750ml)
Only after tens of thousands of years filtering naturally in the course of 600 meters of ancient volcanic the mineral-rich, pollutant-free purity Eau Finé, procured from deep beneath the Fuji volcanic belt it has unique yet delicate flavor and soft mouth sense. Due to its ancient origins, Finé water bottled today will never come in contact with man-made pollutants that turned it to name of luxury and elegance since its international debut in 2005 which costs $5 per 750ml adding it among the most expensive bottled waters around the world.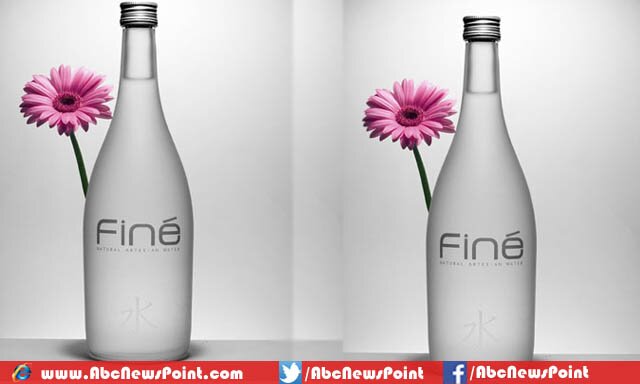 9: Tasmanian Rain ($5 per 750ml)
Tasmanian Rain is an excellent product for active and health conscious customers who really need pure and stylish water, Tasmanian Rain can be described as more naturally pure and healthy bottled water than any of other ground water because it directly packed to bottled from sky without touching the ground. It costs around $5 per 750ml for which it has been added among the most expensive bottled waters in the world but quality and superiority remains the edge of the Tasmanian Rain making its luxurious one on earth.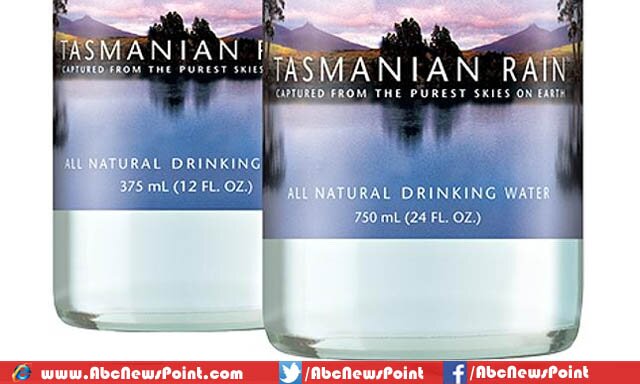 8: Lauquen Artesian Mineral Water ($6 per 750ml)
Lauquen is considered as one of leading premium bottled water that can be undoubtedly stated as name of class, elegance, prestige and sophistication. Lauquen Artesian Mineral Water comes from eternal pure rain and ice from the Andes Mountains which has been naturally purified confined in deep and underground source around 1750 ft below the Andes. One of most expensive bottled water is available for $6 per 750ml provides highest level of purity, exclusivity, style and quality to its customer that is impeccable in real terms.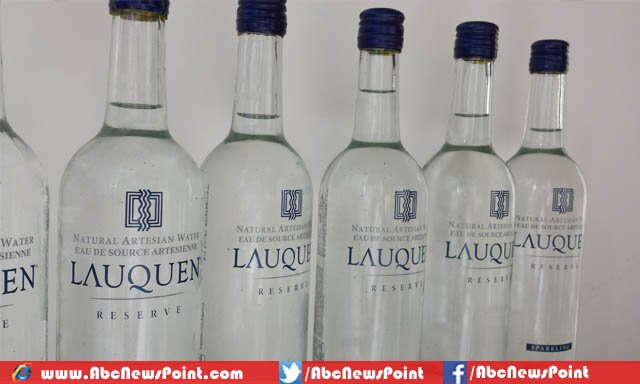 7: AquaDeco ($12 per 750ml)
Aquadeco is a Gold Medal winner for the year's best noncarbonated spring water and for its splendid bottle design, purified water from abundant reserve of pristine water and testing has confirmed that the quality of the water falls within the highest industry standards. AquaDeco is synonyms of quality and design which can be found in AquaDeco that costs around $12 per 750ml making it one of most expensive and luxurious bottled waters on the planet. The classy and stylish bottle design and pure, fresh and healthy water is the competitive edge of AquaDeco all around the world.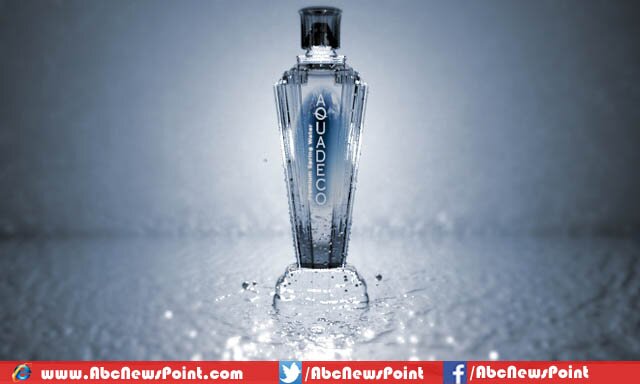 6: 10 Thousand BC ($14 per 750ml)
10 Thousand BC glacier water comes from melted glacier ice, pristine and unique source of water that is the name of quality, purity and cleanliness. World's softest and purest bottled water costs around $14 per 750ml for which it has been enrolled among the most expensive bottled waters in the world. 10 Thousand BC often defined as uncompromised quality, exceptional purity and signature elegance that never easily attained by any of water brand around the globe, the brand not only provide water but the freshness and health rich of minerals.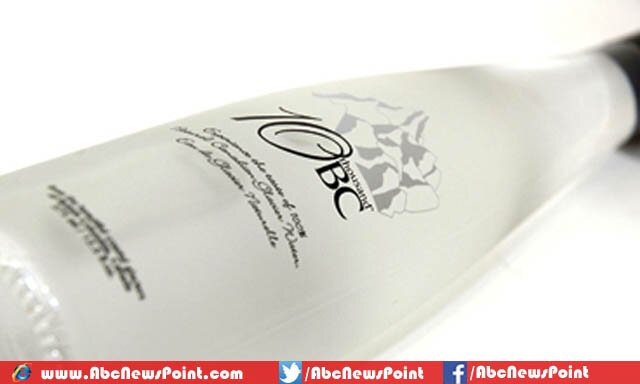 5: Veen ($23 per 750ml)
The Finnish brand of bottled water Veen comes from Veen Emonen that has been introduced in the Finnish national epic Kalevala. One of most expensive bottled water brands that priced $23 per 750ml Veens water sources are amongst purest waters on the planet, exceptionally rare in characteristic and extremely remote and unpolluted water that not only rich with health but also its style made it luxurious one among other bottled water brands. VEEN is a unique natural spring sources which provides distinctive bottled water having exclusive and impeccable characteristics.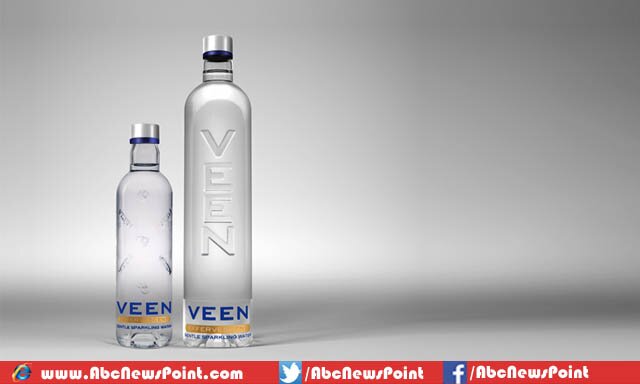 4: Bling H2O ($40 per 750ml)
The high-end luxury brand of bottled water Bling H2O is one of most expensive bottled water on the planet that costs $40 per 750ml to its consumers. The first luxury water bottled brand is collected from English Mountain Spring located at base of Great Smokey Mountains of Tennessee and after few purification steps it has been packed in crystal bottled designed by well known artists. The freshness and purity are the exclusive things found in Bling H2O but in additions its packaging, style and classy look gave luxurious feel to its customers.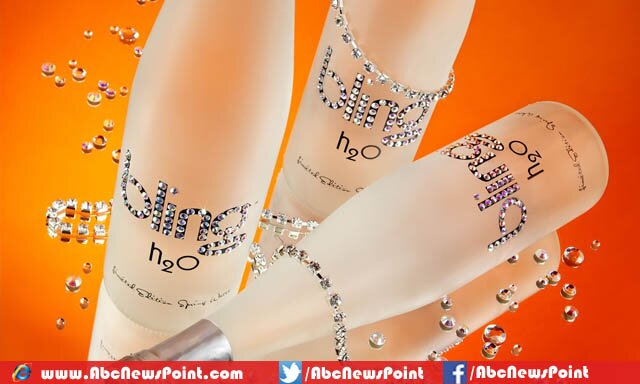 3: Fillico ($219 per 750ml)
Fillico is one of the highest priced luxury brands of bottled water that costs around $219 per 750ml making its one of most expensive bottled waters in the world. The ultra luxurious brand is not only related to pure, fresh and clean water but the thing that blow the minds is its bottle that has its own class and elegance can't compared to any of other bottled water brands in the world. The high-quality mineral water brand named as an excellent Japanese craftsmanship undoubtedly the esteemed water brand around the globe.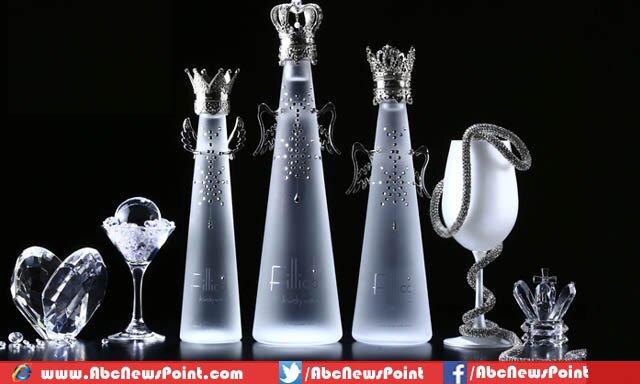 2: Kona Nigari Water ($402 per 750ml)
The Japanese bottled water brand costs possibly made you surprise because it priced around $402 per 750ml which added it among the most expensive bottled waters in the world. The reason of its high cost is not only the purity, freshness and unpolluted water but the exclusivity it has been providing to its customers is also one of the main causes. The Kona Nigari water is purely desalinated water high in rich minerals found around 2,000 feet down off coast of Hawaii for which it deserve to be called as one of luxurious and exotics bottled waters on the planet.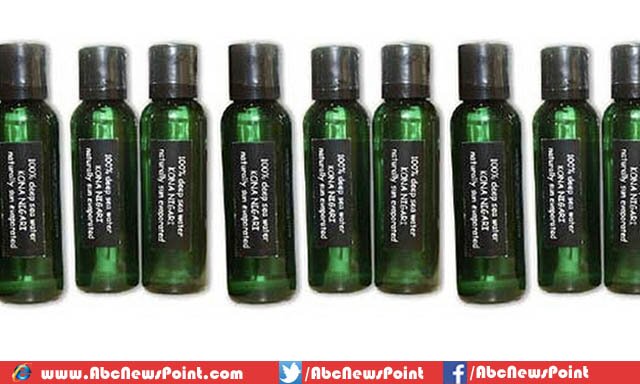 1: Acqua di Cristallo Tributo a Modigliani ($60,000 per 750ml)
Acqua di Cristallo Tributo a Modigliani is the name of class, elegance and luxuriousness because everyone didn't buy it but only status conscious people to satisfy their thirst by paying massive sum of $60,000 for 750ml water bottle making it most expensive bottled waters till date. The brand didn't quench your thirst but also empty the pocket because of its high price following its bottle that made up of 24 karat gold that design based on artwork of late Italian artist Amedeo Clemente Modigliani. The bottle has auctioned for $60,000 for foundation to battle global warming on earth.