Top 10 Countries with Highest Murder Rate in the World
Peace is the only thing that is common in every culture despite of someone is resident of United States, United Kingdom, United Arab Emirates, Asia or Africa. The terror activities and lethal violence has been rising in the world with increasing rates and couldn't be controlled by security forces or intelligence agencies.
Every country is suffering from violent crimes such as murder, rape, robbery, homicide and terrorism, however, security forces trying to reduce these crimes but not successful enough to wipe out them from the state.
One of most fatal crime murder rates also increased in some of countries due to ineffective law enforcements and carelessness of relevant authorities. Here top ten countries with highest murder rates have been listed below:
10: Colombia, 30.8
Colombia is placed in the northwest of South America, considered as most bio-diverse per square kilometer and one of the world's 17 mega-diverse countries. The country is home to Spanish descent rich families of and majority of poor Colombians for which many of locals have been involved in kidnappings, robberies, assaults and domestic violence while murder has highest rate in the country 30.8 out of 100,000 people approximately. The drug notorious country has been added in the list of countries with highest murder rate following increasing murder reported annually among other countries.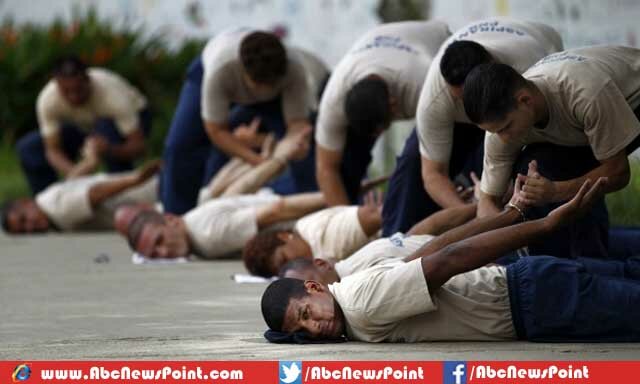 9: South Africa, 31
Located in Southern Africa, South Africa is a multiethnic society with a population of 54,002,000, ranked 25th all over world. Despite of seventh-highest per capita income in Africa the country suffered from poverty and inequality as quarter of its people are unemployed and living below the poverty line. Crimes in South Africa have very high rates especially murders, assaults and rapes contrary to other countries. The murder rate in the country is nearly 31 in 100,000 residents which is quiet low from past but not much to exclude the state from top ten countries with highest murder rates.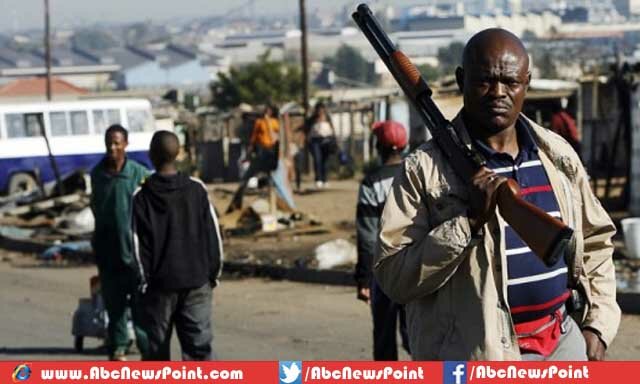 8: Saint Kitts and Nevis, 33.6
Federal two-island country in the West Indies Saint Kitts and Nevis is smallest sovereign state in the Americas. Situated in Leeward Islands Saint Kitts and Nevis is home to only 54,961 people but the crime rates such as abduction and murders are much higher as compare to other countries. The increasing murder rate which is about 33.6 per 100,000 people, the country is named in the list of top countries with highest murder rates in the world.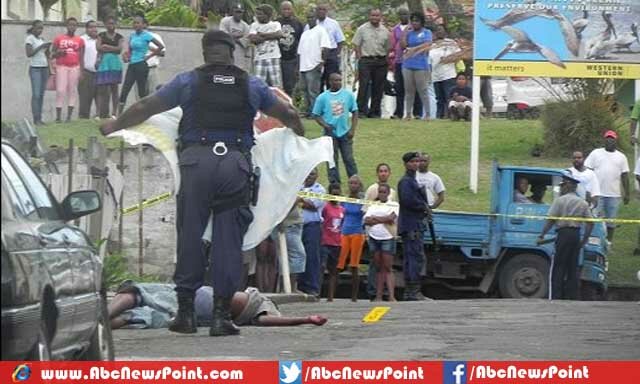 7: Swaziland, 33.8
The sovereign state in Southern Africa Swaziland developing country with a small economy having lower middle income came from agricultural and manufacturing sectors. There are numerous crimes reported every year including Homicide, sexual activities, Rape cases, Thefts, Robberies and Fraudulent acts. However, the murder rates are higher than other crimes for which it has been enrolled in the list of top countries with highest murder rates in the world roughly 33.8 out of 100,000 people.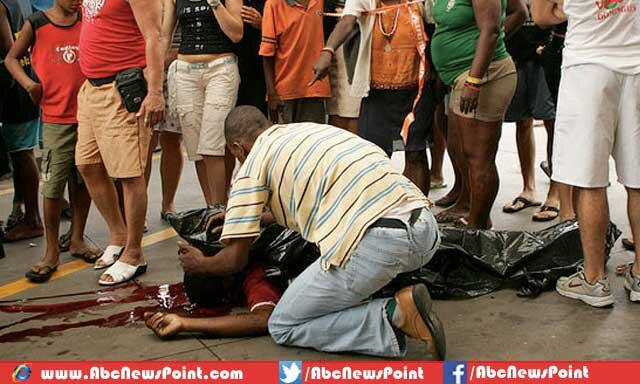 6: Jamaica, 39.3
Jamaica is an island country located in the Caribbean Sea has population up to 2.8 million having per capita income $15.569 billion. The third most populous Anglophone country in the Americas is ranked as the fifth-largest island country in the Caribbean with area of 10,990 square kilometers. There are some areas such as Kingston, Montego Bay and Spanish Town in Jamaica which experience high levels of crimes while Jamaica has had one of highest murder rates in the world 39.3 in 100,000 residents.
5: Guatemala, 39.9
Central American country Guatemala is the most populous state in Central America for an estimated population of 15,806,675, has lower economy contrary to some other developing countries in United States. The government of Guatemala is also struggling to control high rates of crime, drug trade and poverty while rich culture nation faced political instability. The country's violent crime rate is one of the highest in Latin America while having average murder rate if 39.9 per 100,000 inhabitants, Guatemala is added in the list of top countries with highest murder rates.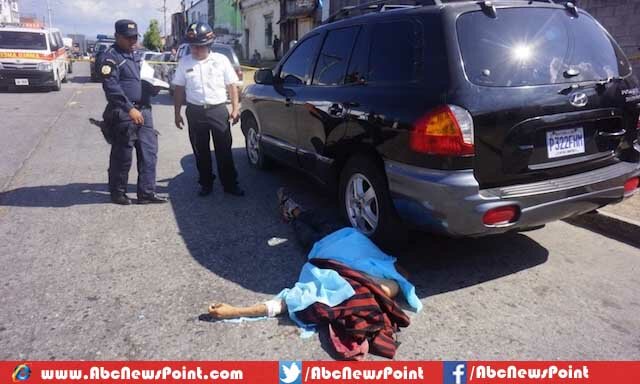 4: El Salvador, 41.2
El Salvador is smallest and most densely populated country in Central America, home of 6.2 million people in an area of 21,044 square kilometers. The approximately 4,776 per capita income, is quite low, making a definite portions of population live below poverty line. El Salvador is facing highly organized crime in the state, however, law enforcement agencies doing efforts to reduce the crime rates in the country which are becoming serious problem for economy. For approximately 41.2 murder rates El Salvador is added in top countries with highest murder rates.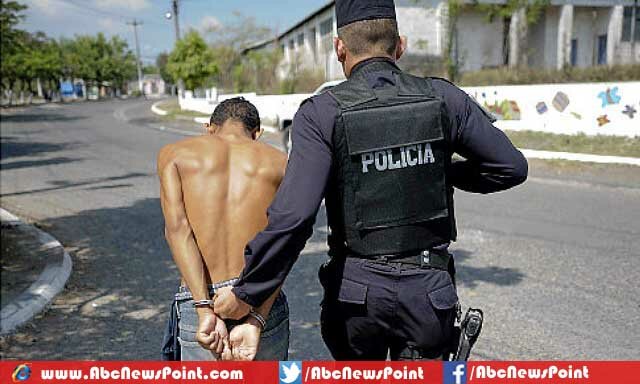 3: Belize, 44.7
Belize is a nation-state on the eastern coast of Central America spread on an area of 22,800 square kilometers with population of 340,844. The diverse society of the country is home to various ethnic groups like Mestizo, Kriol, Mayan, Multiethnic, Garinagu and east Indians among others. The beautiful country has also lack of peace and life security as crime rates are quiet higher than other country making it world's most dangerous countries while increasing murder rate of 44.7 out of 100,000 people added it in the list of top countries with highest crimes rates.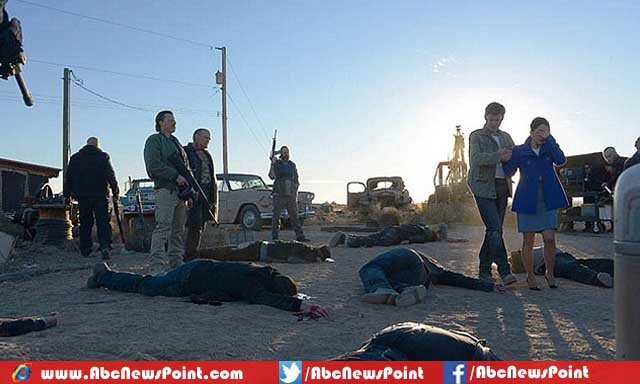 2: Venezuela, 53.7
The South American country Venezuela has massive population of 29 million, considered as one of extremely high bio-diverse stated in America. One of the most urbanized countries in Latin America is also victimized by inflation and a huge portion of population is living below poverty live following economic recession. Venezuela has been ranked among the most insecure nations with no life and property safety, according to an estimated only 19 percent of populations living life safely. The average murder rate of 53.7 enlisted Venezuela in top countries with highest murder rates in the world.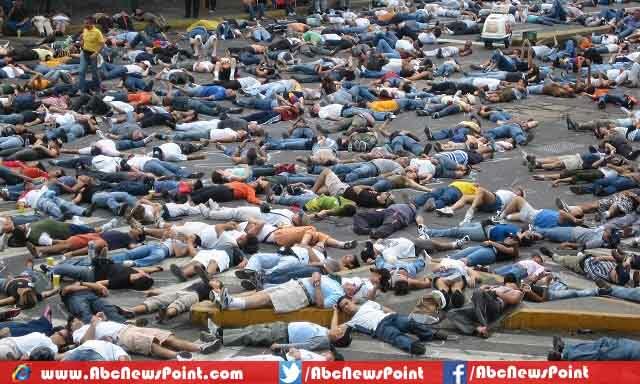 1: Honduras, 90.4
Central American country Honduras is known for its rich natural resources including tropical fruit, coffee, minerals and sugar cane as well. Honduras covers 112,492 km² having population more than eight million while considered as home to several cultures. The lethal violent crimes are very common in the country especially drug trafficking and homicides, the increasing murder rates which have been reported nearly 90.4 became Honduras one of dangerous country while also enrolled it in top countries with highest crimes rates in the world.