Top 10 Most Expensive Hotels in the World
If you love to travel indeed you know that how much stay locations are important to spend comfortable night without any disturbance but with the luxurious and lavish lifestyle.
Yes, we are preparing you for the most expensive hotels in the world but it is sure the word expensive didn't mean wastage of money because these hotels give value to its guests like royals in terms of what they spend.
Those people who are keen to spend a lot of money on their trip to any country then they must consider following hotels for stay and experience the stunning living standard which is unforgettable in true sense.
The list of top ten most expensive hotels in the world given below:
10: Ritz-Carlton (US $26,300)
Ritz-Carlton is one of most expensive hotels in the world spread around United States to Asia and United Kingdom to Arab countries, offers 300 square meters suite to stay for a cost of US $26,300 per night.
The Ritz-Carlton suit is quite comfortable gave views of Tokyo's tallest buildings making it perfect destination for tourists and other visitors while it would be unforgettable night for the newlywed couple who chose it as their honeymoon site. Linen sheets, marble bedrooms and bathroom, wide TVs, and the individual shower booth are some of exclusive facilities which have been provided to Ritz-Carlton guests.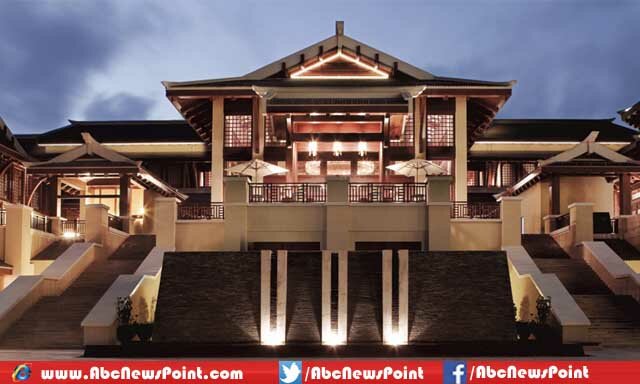 9: Hotel Plaza Athenee (US $27,000)
The largest hotel room in Paris of Hotel Plaza Athenee features three bedrooms along with mirrors and conceals TVs, a steam room and décor that offers a true royal lifestyle to its honorable guests which can be afford for paying cost of US $27,000.
18th century Regence period theme contains paneling, damasks, silks, and fabrics having high-tech amenities, concealed flat screen TVs, Jacuzzi and attached steam bathroom made it dreamy hotel for those who spend classy night there and unforgettable lifestyle they have at Hotel Plaza Athenee.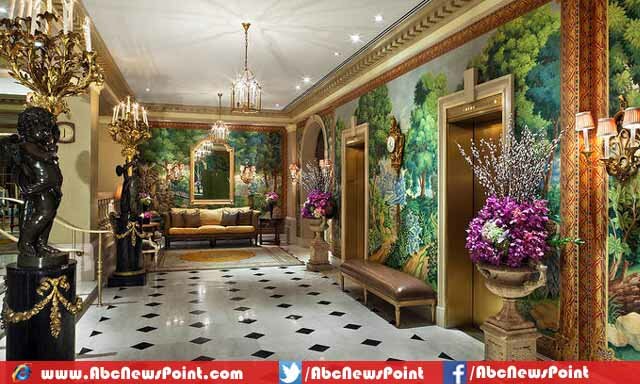 8: Hotel Cala di Volpe (US $32,750)
The Presidential Suite of Hotel Cala di Volpe is located in the sensational Porto Cervo at the jetsetters playground formed in early 1960s by the Aga Khan. For cost of US $32,750 for a night Cala di Volpe presents three bedrooms, a solarium, large terrace, a fitness area and a giant swimming pool too.
The classic romantic Sardinian style suites having beamed ceilings and terracotta-tiled floors along with refined services became it one of preferred and luxurious hotels in the world.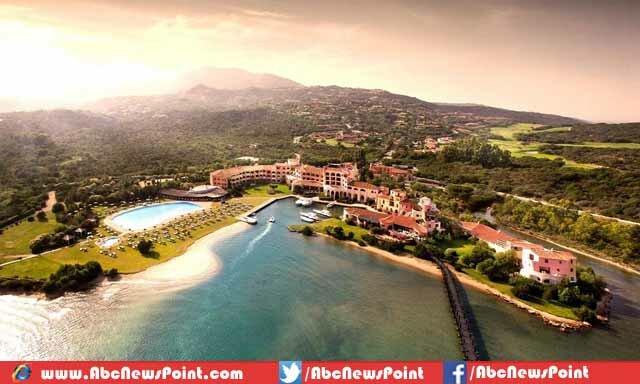 7: Grand Resort Lagonissi (US $35,000)
Let enjoy the Mediterranean glamour and classic Grecian décor by spending a night at Grand Resort Lagonissi against paying US $35,000 and please its guests with royal style livings in the hotel.
The villa contains two master bedrooms including fireplace and a wide marble bathroom with additional guest bathroom while a private sunbathing deck at sea level having gym and massage services also offered by the Grand Resort Lagonissi to make their guests more than satisfied. The tourists have loved these lavish stay and often considered the hotel when plans to visit one of most beautiful country Greece.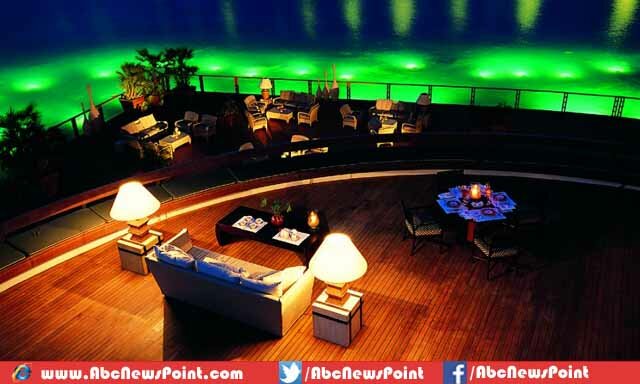 6: Hugh Hefner Sky Villa, Palms Resort (US $35,450)
If anyone knows how to vacation in Las Vegas that is Hugh Hefner which offers two story of 9,000 square foot villa with an elevator along with rotating bed beneath mirrored ceiling set and glass wall Jacuzzi that has extends the hotel and offers gives fantastic views of the strip, around the clock butler service including massage and spa, gym infrastructure, fireplace, 3 bedrooms and pop-up plasma TVs. Costing US $35,450 per night to its extravagant guests it is another most expensive hotels in the world.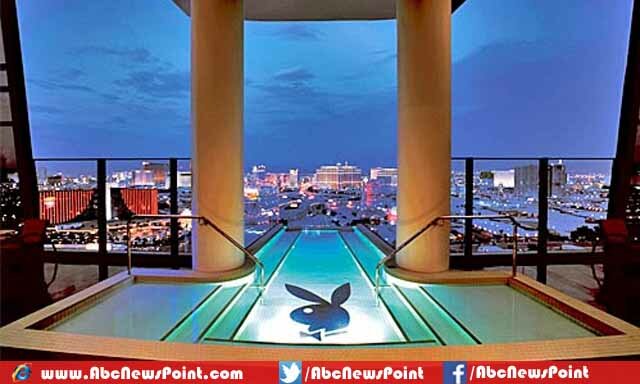 5: Grand Hyatt Cannes Hotel Martinez (US $37,500)
The Penthouse Suite at Cannes Hotel Martinez in France is so implausible, the only hotel which have penthouse on the Cot d'Azur offering breathtaking and incredible views of the Bay of Cannes.
The two king-size bedrooms with attached marble bathrooms, living room, dining room, 290 square meters terrace provide its guests comfy and lush life standards which are just stunning and marvelous. The cost of one night-stay of Grand Hyatt Cannes Hotel Martinez penthouse US $37,500 for which it has been considered as one of most expensive hotels in the world.
4: Laucala Island Resort (US $40,000)
Owned by Red Bull billionaire Dietrick Mateschitz Laucala Island Resort is located in Laucala Island of Fiji, comprised of 25 ultra-luxurious villas with private-beach access. If you want to get magnificent and exciting experience of horse-riding and golf course and it would be best choice from food to living and from comfortless to enjoying vacations.
The exclusive paradise villas of Hilltop Estate Owner's Accommodation have been offered on rent to any of guest after completing the legal requirements and guest can own it for cost of US $40,000 per night.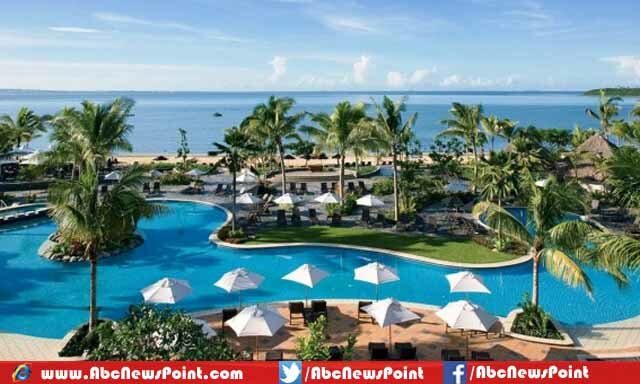 3: Raj Palace Hotel (US $43,000)
The most expensive hotel in Asia the Presidential Suite of the Raj Palace Hotel is one of most expensive hotels in the world as well. Located in Jaipur India contains four-floor of 16,000 sq-fts apartment having gold leaf décor and mirror walls with gold and silver furniture, Jacuzzi and swimming pool.
The Raj Palace Hotel is amongst most popular and largest suites in Asia while it's famous all around world for being most luxurious and exclusive services offerings which costs its guests US $43,000 per night.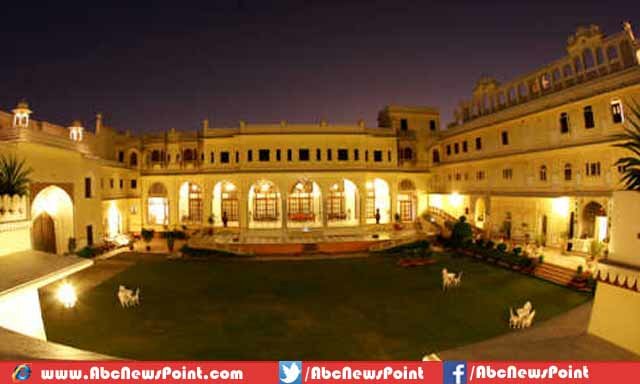 2: Ty Warner Penthouse, Four Seasons Hotel (US $45,000)
Places in New York city of United States Ty Warner Penthouse, Four Seasons Hotel cost per night is nearly US $45,000, offering 4,300sqft suite of nine rooms having 360 views of the beautiful city.
The Ty Warner Penthouse name is enough to dominate any of most popular, classy and stylish hotels in the world because there is end of style and art which is more than enough to attract guest which love this nature of living standards. The incredible location in the city of skyscrapers is also one of reason of its supremacy on other hotels and suites.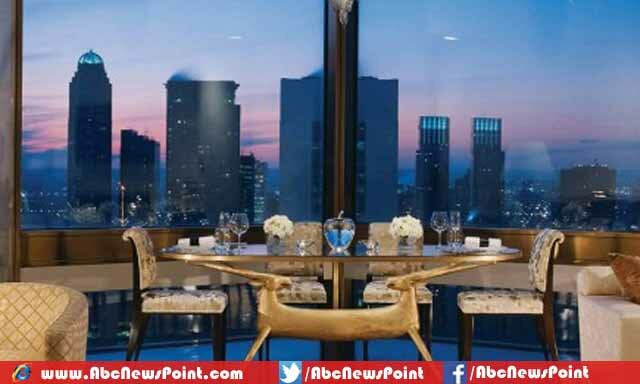 1: Hotel President Wilson (US $65,000)
When it comes to most expensive and luxurious hotel in the world the the Royal Penthouse Suite at Hotel President Wilson always stay on top following its exclusive services and offering which are truly unforgettable and if one is able to spend night that person keen to stay more and more.
Though it cost US $65,000 per night and its week expensive able someone to buy an average house but the lavish way of life at Penthouse Suite is just sensational and breathtaking. The 19,376sqft suite having four bedrooms and twelve marble bathrooms is the prime destination of top ranked celebrities of the world.