Fan Grosses the Highest Opening Weekend at Box Office in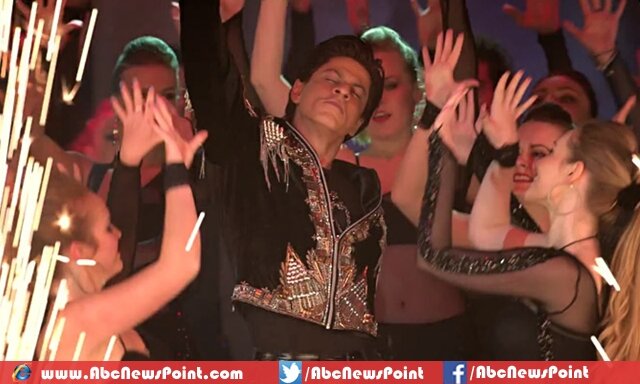 Shah Rukh Khan's most awaited movie, Fan, is out in the cinemas over 4600+ screens around the globe covering more than 3500 screen in India and around 1100 internationally. The movie has secured top position with this huge numbers at box office numbers. It is expected that the movie will break additional records as it is receiving positive critical reviews and a positive feedback from audience. We will update you with further progress at the end of the 1st weekend.
SRK enjoys a massive following compared to all the Khans in Bollywood film industry. The King Khan successfully proved his value on the very first day at the box office. Most of the theaters in Mumbai and Delhi's most of the cinemas were 80% booked in advance for the FAN film, while a massive craze for SRK's film was also seen in UK and Dubai too. If these stats are compared to Bajrangi Bhaijaan, the movie enjoyed almost 70% occupancy reservations in advance. King Khan's Fan was made in a total budget of almost 100 crores, and the film is expected to recover it in few days only. This is how SRK leads the Bollywood this is why he is termed as the Badshah.
FAN starring Shahrukh Khan is growing in a well-expected pace and breaking all records. The film is receiving positive reviews from the worldwide audience and the critics. King Khan is not just a domestic fame star, his film is doing extraordinary business in United States and Dubai too. SRK has a commitment to deliver his followers a surprise after his hard luck in Dilwale. Fan is expected to be a movie that will be remembered forever. Industry experts are of the view that the movie is doing superb business more than the all-time favorite Dilwale Dhulania Le Jayenge.
To See More (Shah Rukh Khan Feels Grateful To His Fans after His Victory in Craziest Fan Following Poll)
Fan enjoyed a massive opening securing Rs. 30 crore on its 1st day, while it crossed a record earnings of 52.35 crore in just a couple of days, exceeding the lifetime earning of Ki and Ka; 50.11 Crore. With this huge amount, SRK's Fan becomes the 4th highest grossing Bollywood movie of. It also surpasses the opening collection of Airlift; 44.30 Crore. Interestingly, the figures are not final yet and there is still more to come.
King Khan made a comeback with a negative role after years and was duly admired by the critics and film world for his performance as superstar Aryan Khanna and fan Gaurav in the movie directed by Maneesh Sharma.