Philippines Typhoon Kills 31 People, Seven Missing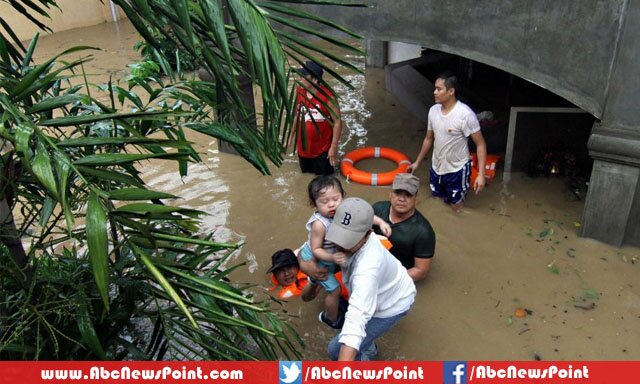 Manila: Tropical Storm Jangmi killed at least 31 in Philippine while seven of people missing following flash floods and landslides.

International media reported that Jangmi storm has left 31 dead in Philippine while seven were still missing on Monday; thousands of people have been evacuated from the region.
Government officials stated that tropical storm with fierce winds of 65 kilometers per hour and gusts caused heavy rains, flash floods and landslides in the southern Mindanao Island which destroyed residents, blocked highways and destructed communication system of the area.
Media reported that at least 13000 people have been affected from devastation of Jangmi storm while just 1700 had been rescued before the storm hit the area, officials warned for heavy flashfloods and landslides in the southern island of Philippine.
The Philippines suffers a lot from tropical storms every year, about 20 storms hit the country in every 12 months. Last year, Typhoon Haiyan was the worst storm in the history which left 7000 dead while thousands were displaced.