Philippine Bus Bombing Kills 10, Injures 34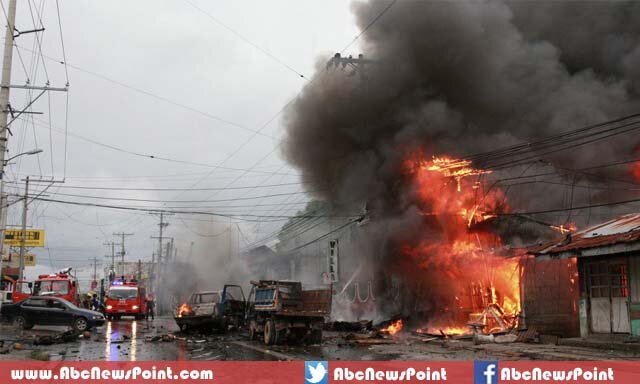 Manila: The bomb blast on passenger bus in front of Central Mindanao University in the southern Philippines killed at least 10 and 34 people wounded.
International media reported that powerful bombing on bus in Bukidnon province's Maramag town killed about 10 passengers while at least 34 were injured in this sudden explosion on Tuesday night nearby Central Mindanao University.
According to town safety Officer Alejandro Navarro bomb was a mortar round wrapped in bag which exploded, confirmed the killing of ten people also revealed that some of passengers injured in this bombing were in critical condition as death toll may rise.
Police Official stated that rescue team reached soon and wounded person have been taken into hospital immediately, however, any terror group didn't claim responsibility of this attack.
Investigation teams have been trying for cues which can help to determine the type of explosion, also searching for possible bomb at nearby region of Maramag town. Muslims rebels of southern Philippines often involved in such bus bombing, so it is likely that this attack has been arranged by these extremist.