Shooting Shot Dead 8 killed in Restaurant, Czech Republic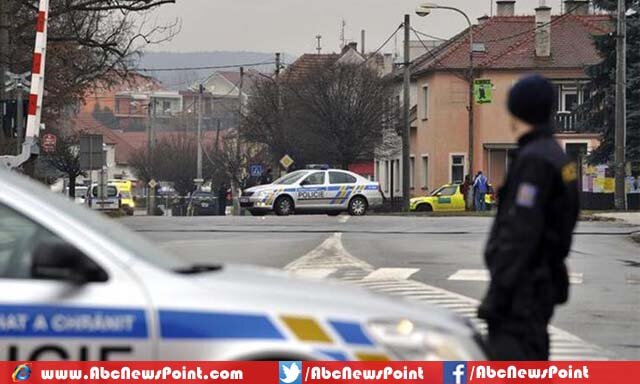 An old man showed his anger while shooting in restaurant close to a southeastern Czech town and caused of 8 killings. It was first severest shooting attack in Czech Republic's history.
The Uhersky Brod twon's mayor, Mr. Patrik Kuncar told media that the attack was done by an old man who also killed himself while shooting other on Tuesday and in this assault a waitress of this restaurant, wounded seriously and hospitalized.
Kuncar told media while addressing on television, "My information is that there are several injured and about eight dead after the shooter's rampage,"
According to international reports, the 60-year-old attacker complained the he messed and vowed to take revenge and he did same at a pub which situated in Czech town while shooting dead eight people.
The onlooker told media, old attacker stormed Družba (Best Man) bar in Czech's town Uherský Brod that located at southern Moravia, when people was busy eating lunch on Tuesday , man emerged there waving weapons and opened fire randomly.
The onlooker was coming out from toilet of the restaurant and hide to safe himself, reported that more than eighteen were in the pub at the time and after the attack, rescue reached and took all wounded, bodies to hospital. He also said a female among the injured in critical condition.
It also reported the attacker informed via phone call to a TV station's crime news line shortly before the incident, saying he had been bullied and going to express rage as he done after minutes of the attack.
The town Uhersky Brod and according to previous statistic population of the landed numbered 17,533, located close to border with Slovakia, at distance of nearly 300km from southeast capital Prague.