Sunday Biker Gang Shooting Kills 9 in Texas, Injures 18 Other
Texas: Gunfire between rival biker gangs left at least 9 dead wounded 18 other at restaurant in the Central Texas city of Waco on Sunday.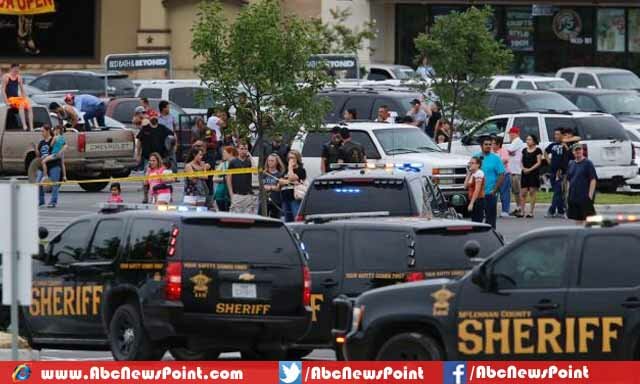 According to foreign news agency shootout among members of several rival motorcycle gangs killed nine while 18 other injured in gunfire on Sunday at restaurant in Central Texas city of Waco, created panic to the police and other shoppers present there around afternoon.
Police authorities reported that gunfire erupted about 12:15pm outside a Twin Peaks Restaurant where fight started between rival gangs through fists and feet which turned into knives and firearms, led to killing of nine member of biker gang while more than dozen were injured in this shootout.
Waco Police Department spokesman Sgt. Patrick Swanton told to media that police was already there but due to presence of more than hundreds bikers they are unable to take action, however, when bikers have turned their shooting towards officers they responded well.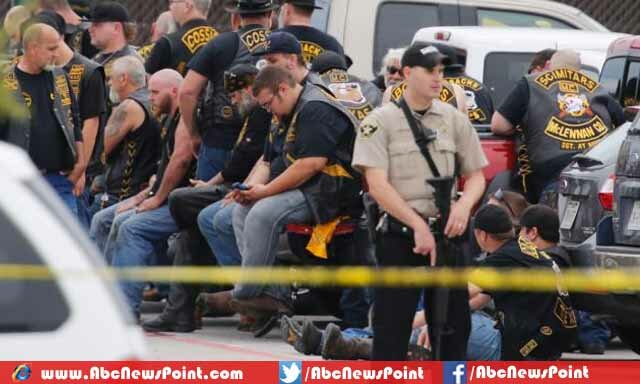 Law enforcement has confirmed that eight of biker members were killed at scene while one was died at hospital while no officer, shopper and bystander killed or injured in worst violence in Waco since Branch Davidian compound siege in 1993 that killed nearly 86 people.
The decision to deploy officers outside the restaurant, where several biker gangs came together, saved several lives following the heavy gunfire from bikers but it is amazing that innocent civilians were not injured, police spokesperson added.
Police warned the public through social media messages to stay away from the scene until the operation against the bikers continues in which many of individual carrying weapons have been arrested including bikers while also detained numerous who were involved in fight.
Twin Peaks Restaurant spokesperson gave a statement on the shooting that it was really senseless violence but thankful no employee, guest and police was became the victim while also emphasized that they are reviewing the situations of such violence outside restaurant.