Handcuffed Texas Student Receives Invitation From President Obama To Visit White House
US President Barack Obama has invited 14-year-old schoolboy Ahmed Mohamed to visit White House, handcuffed this week for bringing a homemade clock to his Dallas-area school assumed to be a bomb.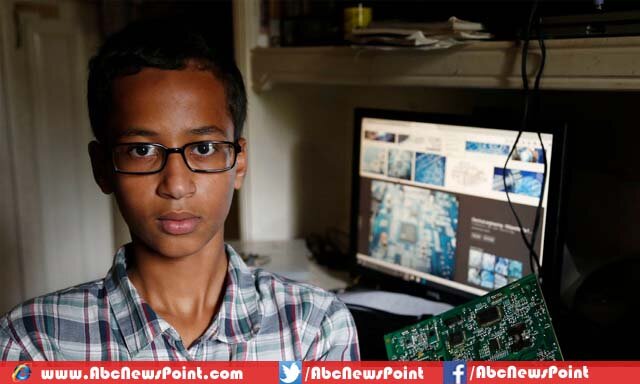 According to latest foreign news agency Texas schoolboy has received an invitation from President House as Barack Obama has invited him to on Wednesday to visit the White House, Ahmed Mohamed was arrested this week for bringing a homemade clock to inspire his friends and classmates which has been assumed to be a bomb by security officials.
US President Barack Obama has tweeted on social blogging site about the schoolboy and gave him invitation stated that 'Cool clock, Ahmed. Want to bring it to White House? We should inspire more kids like you to like science. It's what makes America great.
Ahmed Mohamed, 14 was brought homemade clock to his school in Irving, Texas to show his efforts in front of teachers on Monday, handcuffed and arrested by security authorities who mistook the device as bomb before he explain his creations to his friends.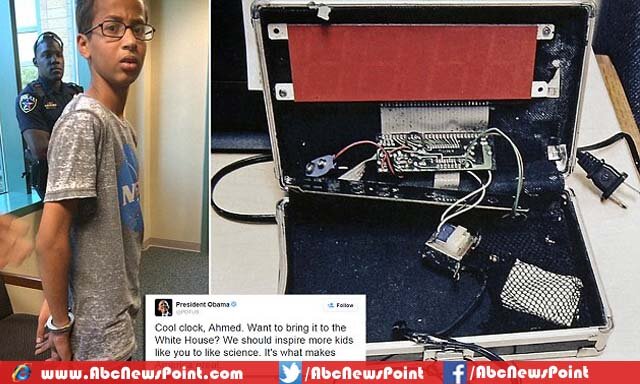 He accepted the invitation of Present to visit White House in a press conference outside his home on Wednesday saying that he took the device to his teacher who has taken it as threat but it was very sad for him for getting such wrong impression of her about his engineering.
The story brought to internet and sparked his voice to White House which gained and President Obama attention towards the matter, in his Nasa t-shirt Ahmed said thanks to his social media supporters, Barack Obama and Hillary Clinton for recognizing his skills and talent.
The White House said Ahmed was invited to participate in astronomy night next month while Facebook Chief Executive Mark Zuckerberg also invited him for his California-based company by considering his ambitions and skills which need to applause instead of arrest.
The Irving independent school district spokeswoman, Lesley Weaver still go with their decision stated on Wednesday that school's decision to arrest Ahmed under his device assumed to be a bomb by his English teacher was correct and they will take these steps to protect their students from any harm or damage.