Thousands Protest In US Over Police Killings of Black Men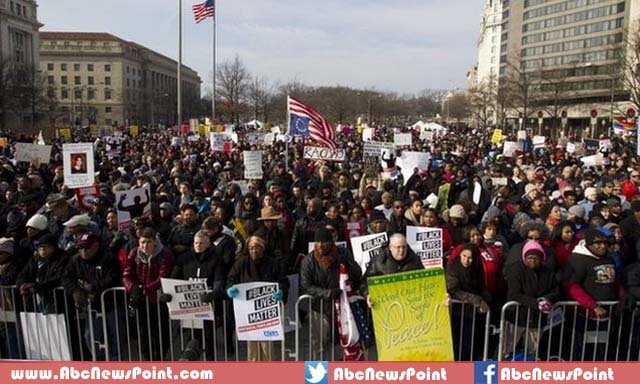 Washington: Across the United state, thousands of people protest in various US cities over the black men killing by white police officers.
International media reported that thousands of people protest in the centre of US capital Washington and many of other US cities including New York and Boston. People gathered to record protest against killing of black men by white police officers.
Last month, grand jury in Ferguson has made the decision not indicting the white police officer Darren Wilson, who killed an unarmed black Michael Brown in Missouri town. The families of Brown and number of victim were among the demonstrators raised voice for lives of black men.
Foreign media reported that protesters were shouting 'we will shut New York City down and Black lives matter', however, the protest left peaceful all the time only demanded to end the racism and discrimination between white and black.
The protesters were outraged and mob of people amid to streets in US cities due to last month killing of Michael Brown saying that 'Stop racist police, I can't breathe' and many others addressing US government.