16 Killed On Fourth Anniversary of Egypt Revolution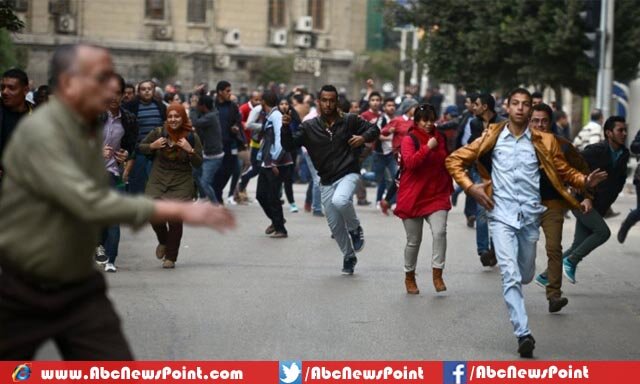 Cairo: At least 16 people have been killed in the Cairo city of Egypt marking fourth anniversary of uprising against the dictator Hosni Mubarak.
According to foreign media 16 people were killed in the clashes between police and protesters in Cairo including 10-year-old boy while dozens were injured when police forcibly disperse the demonstrators on Sunday at fourth anniversary of revelation against the Hosni Mubarak started in 2011.
Local authorities reported that more than 35 people were injured following the clashes between security forces and protesters while nearly 140 have been arrested while protest marking the day of uprising in Egypt.
Activists claimed that a woman has been shot dead when he was participated in the protest peacefully; however police authorities rejected the claim saying that they were not using arms but only tear gas to scatter the protesters to avoid any mishap and violence in the city.
Egypt's interior minister has urged to investigate the killing of woman, Shaimaa al-Sabbagh, who had been moving Tahrir Square among dozens of followers when killed; her dying photos have been disseminated on international and social media for justice.
Thousand were out of streets on the day of Egypt revolution in previous years especially in Cairo but this time heavy security forces deployed in the city and emergency has been declared in many areas, however few have protest to mark hundreds of people killed in the Egypt revolution.