At Least 185 kidnapped People By Boko Haram in a Nigerian Village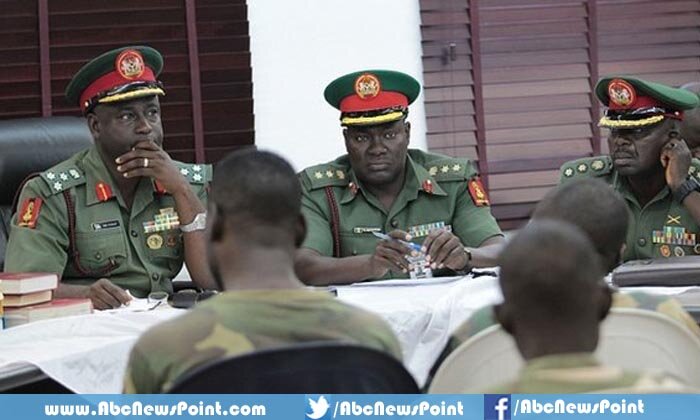 Suspected members of Islamist group Boko Haram kidnapped at least 185 people killed and dozens of others during a raid conducted on Sunday in a village in north-eastern Nigeria, said on Thursday local officials.
At least 185 people were kidnapped, Sunday 14 December, by Boko Haram during their attack on the village of Gumsuri in north-eastern Nigeria , said Thursday officials and the head of a local militia.
Islamist attackers also killed 32 people Gumsuri, located in the state of Borno, the epicenter of the uprising, and the Chibok region where Boko Haram had removed more than 200 high school students in April.
According to the two local officials interviewed by AFP, who requested anonymity, a list of missing persons was established by traditional leaders of the village, with the families of the victims.
A militia leader based in this region, Usman Kakani, said his side AFP that 191 women and children, boys and girls, had been taken hostage.
During the raid, Islamists have driven up the hostages on trucks and took them into the forest Sambisa, one of their strongholds, according to local officials.
The information on this attack have four days to emerge, particularly because of the almost total absence of mobile network and bad roads in this region.
Those who managed to escape at the time of the attack have also not been able to go directly to the provincial capital. They told they had to travel several hundred miles in the opposite direction to reach a larger axis and to the city.
If the removal of Chibok – including 219 girls are still hostages Boko Haram – had marked the spirits, because of the international mobilization campaign #BringBackOurGirls Bring back our girls on social networks, the kidnapping of women by Islamists is relatively common in this region of Nigeria.
These women and girls are used as sex slaves, cook and household chores in the camps of Boko Haram, and they are also used on the front line in the fighting, according to a recent report Human Rights Watch .